Remembering Colin Powell, First Black US Secretary of State
On Monday, Colin Powell passed away at the age of 84 from problems related to Covid-19. Mr. Powell was a soldier who became a four-star general. Serving under several Republican presidents, Mr. Powell became the first African-American to hold the positions of national security advisor, chairman of the Joint Chiefs of Staff (leader of the US military), and later, secretary of state.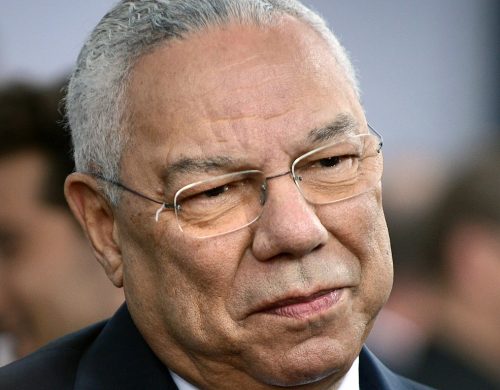 Through his years of public service, Mr. Powell was known for his honesty and directness. But his record was damaged in 2003 when he made a speech to the United Nations encouraging war against Iraq based on bad information. His speech changed the minds of many people, but the war left hundreds of thousands of people dead. Mr. Powell later called the speech one of his "failures".
Tensions Rise Between European Union and Poland over Laws
Tensions between the European Union (EU) and Poland are growing over the question of which laws are the most important – Poland's or the EU's. By joining the EU in 2004, Poland agreed that Europe's high court would have the final say when the laws of the country didn't agree with EU laws.
But in early October, a court in Poland declared that the rules of Poland's constitution were more important than some EU laws. The EU pushed back, punishing the country by holding back billions of dollars meant to help countries recover from the coronavirus crisis.
EU leaders say the EU can't work well if each country has its own set of laws. They also don't like the way Poland's government has been trying to control the country's judges in recent years.
Some people worry that Poland may try to leave the EU, like the United Kingdom did. Last weekend, tens of thousands of people protested in Poland, saying they want to remain in the EU.
Chicago Beats Phoenix to Win WNBA Championships
The Chicago Sky beat the Phoenix Mercury on Sunday night 80-74 to win their first ever WNBA championship. Phoenix led for most of the game and the Sky started the fourth quarter down by nine points.
But then they came alive, led by some incredible 3-point shots by Allie Quigley. With two minutes left in the game, Chicago was still behind until Candace Parker tied it with a 3-pointer. From there on, the Sky couldn't be stopped. Courtney Vandersloot drove the action with amazing passes and a key basket.
The win was especially sweet for Parker, who's originally from Chicago, but only began playing for the Sky in February.
Christchurch New Zealand Cancels Its Wizard Contract
After 23 years, the city of Christchurch, New Zealand has fired its official wizard. The wizard is an 88-year-old man, whose real name is Ian Brackenbury Channell. Since 1998, he's been paid about $10,000 a year to act as Christchurch's official wizard. His duties included providing "acts of wizardry and other wizard-like-services".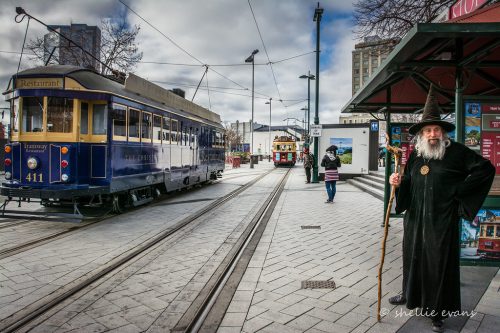 Mr. Channell began his wizard act in the 1970s. At one point, police tried to arrest him. But he was popular with tourists, so he was allowed to remain. The city council has thanked The Wizard, but said it won't be hiring him anymore. Mr. Channell says he'll continue to appear for free.
---
Did You Know…?
In 1990, New Zealand
Prime Minister
Mike Moore asked Mr. Channell to be the official wizard for New Zealand. In the 1990s, Mr. Channell had a passport that identified him as "The Wizard of New Zealand", and a driver's license that simply named him as "The Wizard" .