Washington, DC —(Map)
United States Supreme Court Justice Stephen Breyer has announced that he is stepping down. That gives President Joe Biden an opportunity to choose someone to replace him. Mr. Biden says he's planning to choose a Black woman for the position.
Justice Breyer, who is 83, has served on the Supreme Court for nearly 28 years. Last Thursday, he gave Mr. Biden a letter saying he would step down when the Supreme Court session ends this summer. Announcing his decision now gives Mr. Biden time to choose someone to replace him and have the Senate approve the new judge before elections next fall.
Justice Breyer was appointed to the Supreme Court in 1994 by Bill Clinton, who was president at the time. Though Justice Breyer is a liberal, he has tried hard to avoid bringing politics to the court. He's known for working hard to build agreements with other judges, including conservative judges.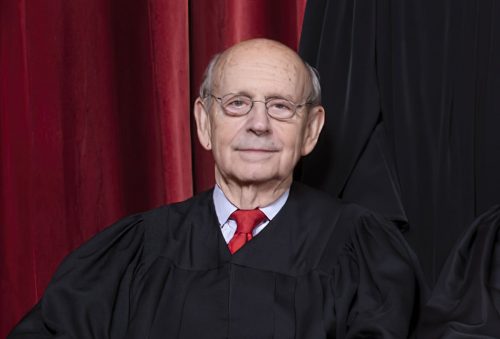 Choosing a new Supreme Court justice is a big deal for many reasons. Governments can change quickly because there are always more elections. But justices stay on the Supreme Court for a long time. The average is 16 years – twice as long as a person can be president.
During the four years that Donald Trump acted as president, he had the chance to appoint three Supreme Court justices. Mr. Trump chose three judges who were strongly conservative. As a result, conservatives now control the Supreme Court 6-3. The effect of this can already be seen in several recent Supreme Court decisions.
Mr. Breyer, the oldest member of the Supreme Court, was under pressure from some groups of Democrats to step down while Mr. Biden was in office. Justice Ruth Bader Ginsburg, a liberal, chose not to retire when Democrat Barack Obama was president. She died while Mr. Trump, a Republican, was in office, giving him the chance to make the court more conservative.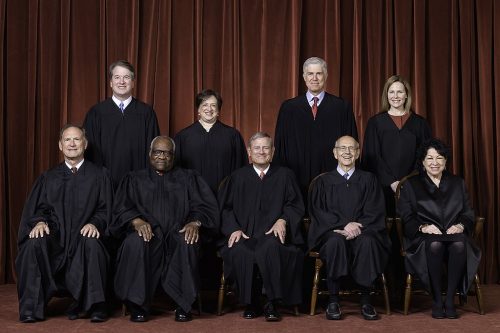 Mr. Biden's choice won't change the balance of the Supreme Court. But he is likely to choose someone who will remain on the court for a long time and have a strong impact.
Mr. Biden has said that he plans to appoint a Black woman to the Supreme Court. In the past only two Black justices have ever served on the Supreme Court, and both were men.
Two women who many people believe are likely choices are: Judge Ketanji Brown Jackson, who sits on the US Court of Appeals, and Justice Leondra Kruger who is on California's Supreme Court. Judge Jackson once worked for Justice Breyer.
In recent years, when Republicans have had a majority in the Senate, they have not been shy about using their power. They have blocked justices nominated by Democratic presidents and hurried through those nominated by Republicans.
This time, Democrats have a very slight majority in the Senate, which means they should be able to confirm whoever Mr. Biden nominates. But that doesn't mean that Republicans can't try to slow the process down.