Boris Johnson Under Greater Pressure Over Lockdown Parties
United Kingdom (UK) Prime Minister Boris Johnson has been under pressure for weeks over parties that were held at 10 Downing Street while the UK was in lockdown. Reports of the parties upset many people, since the parties may have broken the government's own coronavirus rules. Worse, the parties happened at a time when many people in the UK were suffering and even dying from Covid-19.
Sue Gray, a government worker, was given the job of investigating the parties. This week, an early version of Ms. Gray's report came out. The report isn't complete, since police are still investigating 12 of the parties. But the report accused Mr. Johnson's government of a "failure of leadership", and has increased the pressure on the prime minister.
😕
This image has not been loaded because of your cookie choices. To view the content, you can accept 'Non-necessary' cookies.
After the report came out, Mr. Johnson once again said he was sorry. Members of opposition parties have called for Mr. Johnson to step down. Many members of his own Conservative party criticized him in Parliament on Monday.
Though a few Conservatives have asked Mr. Johnson to resign, it would take 54 members of his own party to trigger a vote of "no-confidence". Still Mr. Johnson's handling of the situation has clearly upset many of those around him. This week alone, four of Mr. Johnson's close advisers have stepped down.
American Football Star Tom Brady Retires After 22 Years
American football star Tom Brady announced Tuesday that he's retiring after playing pro football for 22 years. Brady was quarterback for the New England Patriots for 20 years before joining the Tampa Bay Buccaneers two years ago. "I have loved my NFL career, and now it is time to focus my time and energy on other things that require my attention," he wrote on social media.
😕
This image has not been loaded because of your cookie choices. To view the content, you can accept 'Non-necessary' cookies.
Many people consider Brady the greatest quarterback ever. Brady has played in 10 Super Bowls and won seven of them. He's also set a huge number of records, including:
• Most NFL touchdown passes – 624.
• Most passing yards – 84,520.
• Most wins in playoffs – 35.
• Most wins in regular season – 243.
Brady, who's now 44, also set a record last year as the oldest person to play in the Super Bowl. He won, of course.
Chicken Caught at US Department of Defense Security Area
There were ruffled feathers at the Pentagon (the headquarters of the US Department of Defense) on Monday, and security had to call for backup. To be specific, the Pentagon asked the Animal Welfare League of Arlington (AWLA) to help them catch a chicken that had wandered onto the property.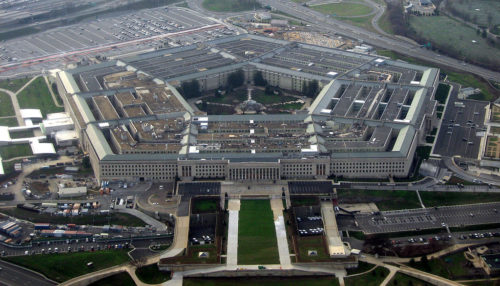 As the AWLA reported, "This chicken was caught sneaking around the security area at the Pentagon. (we're not kidding) and our officers picked her up."
Happily, the organization decided not to grill the suspect over what she was doing at the secure location. Instead the AWLA asked people on the internet for help naming the chicken. The name that stuck was "Henny Penny" (after the famous chicken in the Chicken Little story who claimed "The sky is falling!").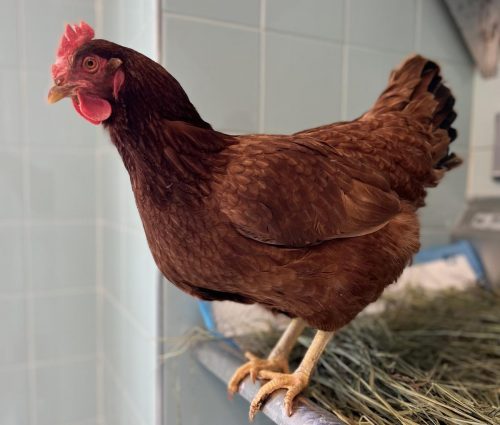 Henny Penny won't have to worry about the sky falling on her anytime soon. One of the AWLA's workers says she'll bring the chicken home to join the other chickens on her small farm.
---
Did You Know…?
Late night entertainer Jimmy Fallon liked Henny Penny's story so much that he sang a song about her on his show on Tuesday night.