New Mexico Fights Massive Wildfires
Fire fighters in New Mexico have been battling wildfires since mid-April. Several other nearby states are also fighting wildfires. The blazes have been spreading and growing rapidly, driven by strong winds and the extremely dry conditions caused by a severe drought. Currently, New Mexico's largest wildfire covers more than 250 square miles (647 square kilometers).
Fire fighters are working hard to get this fire under control during a short break of calmer weather. They are using airplanes and helicopters to drop special chemicals to help slow the spread of the fire. Fire fighters are also using bulldozers to create wide, clear paths that the fire should be unable to cross. They are working quickly, since wind speeds are expected to increase this weekend.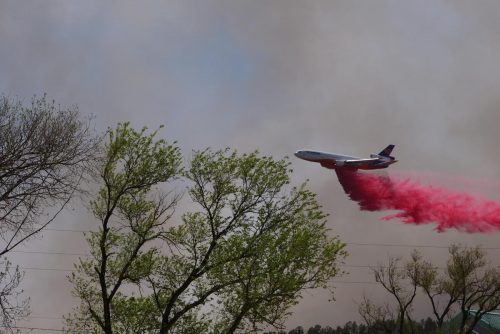 US President Joe Biden has declared New Mexico's wildfires a disaster. The move will help provide money and other support to those affected by the wildfires. Tens of thousands of people have had to leave their homes because of the fires, and over 200 homes have been destroyed.
New Zealand Reopens to Tourists
On Monday, New Zealand reopened to tourists after closing its borders for more than two years because of Covid-19. "Today is a day to celebrate," said Stuart Nash, the government leader for tourism. In April, New Zealand began allowing tourists from Australia. But as of Monday, vaccinated tourists from 60 countries, including the US and much of Europe, are allowed to visit.
😕
This image has not been loaded because of your cookie choices. To view the content, you can accept 'Non-necessary' cookies.
Many families that had been separated for years greeted each other with hugs and tears at Auckland's international airport. The reopening was announced about seven weeks ago. Prime Minister Jacinda Ardern said that since that time, over 90,000 people have booked flights to New Zealand.
New Zealand has long been a popular tourist spot. Before the pandemic, roughly 20% of the money New Zealand got from outside the country came from tourists.
😕
This image has not been loaded because of your cookie choices. To view the content, you can accept 'Non-necessary' cookies.
In response to Covid-19, the island nation had very strict rules that kept most people out of the country. After first trying to completely get rid of the virus, New Zealand began focusing on vaccinations. Now, with over 80% of its people vaccinated, New Zealand is reopening.
Satellites Spot Cow Burps From Space
GHGSat, a company that uses satellites to collect information about pollution, says that it has spotted cow burps from space. To be more exact, the company spotted high levels of methane coming from a place near Bakersfield, California. Methane is one of the worst greenhouse gases. One big source of methane is burping cows.
GHGSat checked and found that the source of the methane it had spotted was a feedlot. A feedlot is where thousands of cows are fattened up before they are killed for meat. The cows had burped out so much methane that it could be seen from space.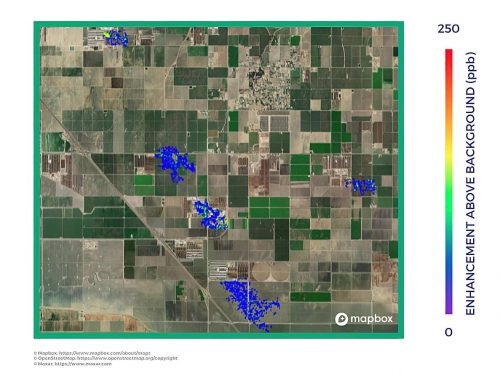 Methane isn't just a polluting gas. It can also be burned as a fuel. GHGSat says that if the methane from the feedlot had been captured for a year, it could have created enough electricity to power over 15,000 homes. The company points out that it's important to reduce and track these kinds of emissions.