A recent scientific report says that more than one-fifth of the world's reptiles are at risk of dying out. The main threat to reptiles is the loss of their natural homes, as humans take over more and more natural areas.
Reptiles are egg-laying animals with backbones and scaly skin. Examples of reptiles include animals like snakes, lizards, and crocodiles. Reptiles are cold-blooded, which means their bodies have the same temperature as the area around them.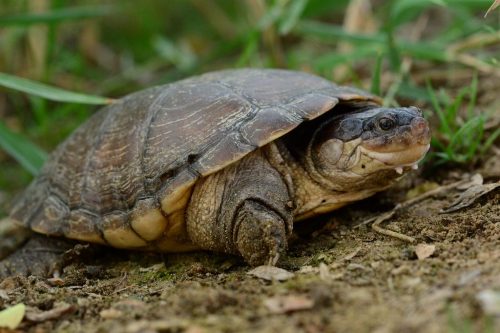 The study, written by 52 scientists, is the first worldwide measurement of how threatened different species (kinds) of reptiles are. For 15 years, between 2004 and 2019, researchers collected information on over 10,000 different kinds of reptiles. They gathered details from over 900 reptile experts around the world.
The new report has revealed some unhappy news – 21% of all reptile species are in danger of extinction. That's over 1,800 species in all. The study reported that at least 31 species of reptiles have already gone extinct.
The main reason these reptiles are faced with extinction is that humans are taking over more and more of their habitats – the places where they naturally live. More land continues to be cleared to make room for cities and towns. Large areas of land are also being cleared so that they can be used as farmland. Logging – cutting down trees for wood – is another big threat to reptile habitat.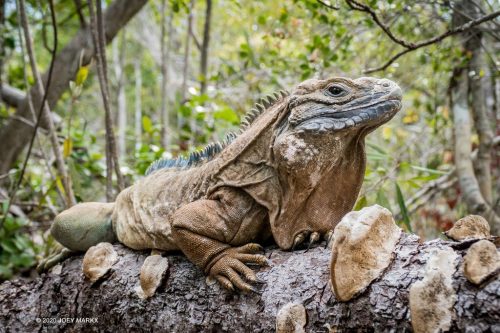 When they think of reptiles, many people may think of hot, dry areas. But some of the most endangered reptiles live in forests. The new study reports that 30% of reptile species that live in forests are at risk of dying out.
Turtles and crocodiles are among the most threatened reptiles – 60% of turtle species and 50% of crocodile species are at risk of extinction. Humans are a direct threat here, often killing these animals for their skin or meat.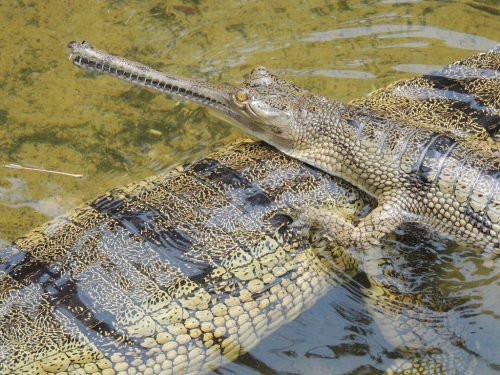 Similar worldwide studies were made of birds, mammals, and amphibians (such as frogs) more than ten years ago. The authors of the report say it was harder to collect the money needed to study reptiles. They believe that's because furry or feathery animals like mammals and birds are more popular with most people.
But even if reptiles aren't considered cuddly, they play a very important part in nature's food chains. One service performed by reptiles that humans should appreciate is helping control certain pests, like insects and rats.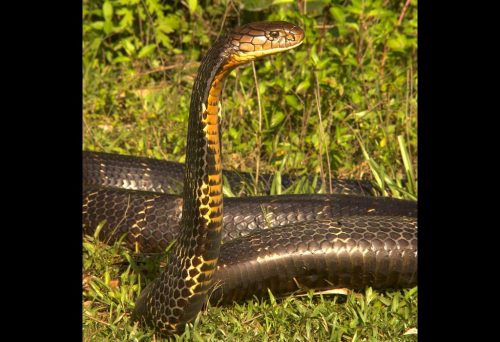 Though the news about reptiles is bad, amphibians and mammals are even more threatened. Scientists say that 40% of amphibian species are in danger of extinction. For mammals, the number is around 25%.
Scientists say the good news is that we know what must be done to protect reptiles. Bruce Young, one of the leaders of the study, says, "We have all the tools we need." Protecting natural areas, especially rainforests, is at the top of the list. Studies show that saving natural areas doesn't just protect mammals or birds, but all kinds of animals, including reptiles.