Recently, there have been huge advances in Artificial Intelligence (AI) programs that create art. The programs, which create artworks based on short descriptions, have amazed many people. They have also raised difficult questions.
In April, NewsForKids.net reported on Dall-E 2, a tool from OpenAI. Dall-E 2 uses AI to create incredible paintings, photos, and other artwork in many different styles based on simple descriptions. Since then, OpenAI has changed its rules to allow anyone to sign up and use the tool. But it's still putting strong controls on the art that can be created.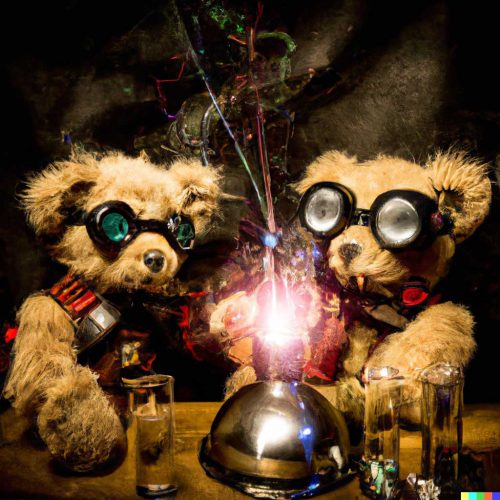 But now there are several other AI tools that work in similar ways. These new tools are free or cheap, and don't have some of Dall-E 2's limits. Midjourney is a website that allows users to create images from short descriptions. Stable Diffusion is similar, but users can also run the program on their own computers.
The new tools are entertaining and powerful. They allow people to quickly see almost any idea they can imagine, even if they aren't artists. For some creative workers, like those at companies that create ads or images, the tools allow them to quickly explore new ideas.
Deep Learning
These tools are using an Artificial Intelligence (AI) method called "deep learning". In deep learning, computer programs sort deeply through huge amounts of information, allowing them to find patterns that humans are often unable to notice. These patterns get stored in a "model", which can then be used to apply those patterns in new and surprising ways.
Though most of the news these days is about AI art, similar methods can be applied in many areas. Some people are using them to create new music. Google and Meta (Facebook) have each recently shown off new tools which create videos based on short descriptions.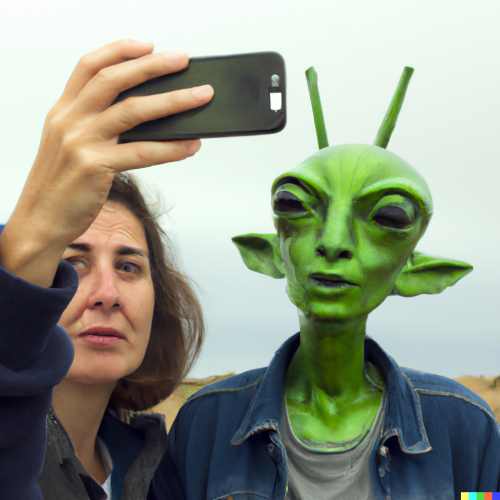 These new AI art tools are all trained in similar ways – using massive collections of pictures with matching descriptions. The programs begin to create new images with a random pattern of dots. Step by step, they use their training to change the pattern until parts of the image begin to match the description.
These AI programs can make strange mistakes. But with the right description, the tools are able to create images of just about anything in just about any style.
Many artists are upset that they're now competing against computers for attention, prizes – and jobs. It's hard for a single artist to compete against all the art and photography that has ever appeared on the internet. In August, an artwork created with Midjourney won first prize at the Colorado State Fair. That upset many people.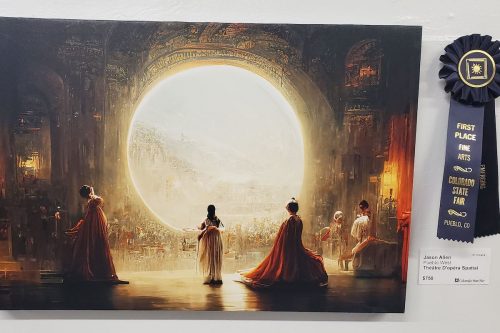 Tools Advance Faster Than Rules
The images and the descriptions used to train these AI programs were taken from the internet. Because of this, the tools can produce images that aren't appropriate. Perhaps more importantly, the training images were used without permission. That has raised questions about whether what these tools are doing is fair or legal.
Copyright laws are meant to protect the work of artists and creators. When someone creates a work of art, it's protected by copyright.
The creators of the training pictures – the artists, the photographers, and even the people in the pictures – haven't given permission for their images to be used.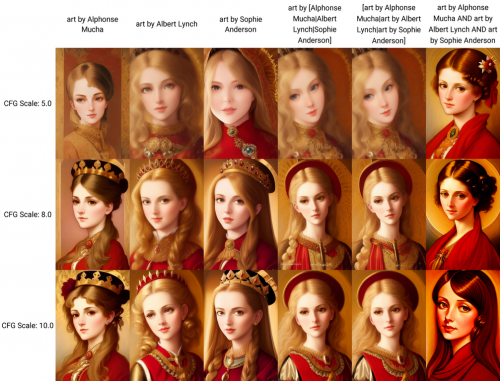 But their skills and talents are a huge part of what makes the new tools so successful. Some artists' groups say artists should get to decide if their work can be used by these tools.
This is an area where the law isn't clear. Some people are starting to think about the legal problems the artworks could bring. A few websites and businesses, such as Getty Images, have said they will no longer accept work created using these AI tools.
---
Did You Know…?
In September, the US Copyright Office gave author Kris Kashtanova a copyright for a comic they created using Midjourney. It's believed to be the first official copyright given for art created by one of these new tools.