McAllen, Texas —(Map)
Children are being separated from their parents as families try to come into the US. Under President Donald Trump's plan, all people trying to enter the US without permission are treated like criminals, and some of their children are being held in cages.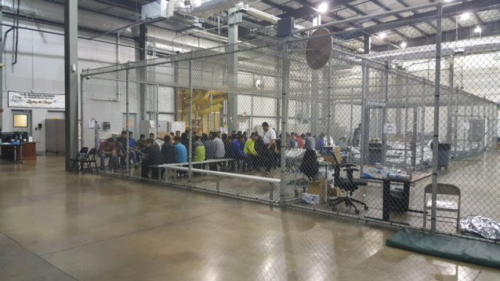 Immigrants are people who leave their own country to live in another one. People may try to come into the US for different reasons. Some people come because they are trying to get away from an unsafe situation in their own country. This is called "seeking asylum". Other people may come because they are looking for work or a better life.
It is not against the law to try to come to the US, but it is against the law to try and sneak in. Even so, in the past, people who tried to sneak in for the first time were usually just sent back to their own country. Families that tried to come into the US without permission were kept together. Sometimes they would be sent back to their own country. Sometimes they were allowed to stay in the US until a judge could decide if they could stay forever.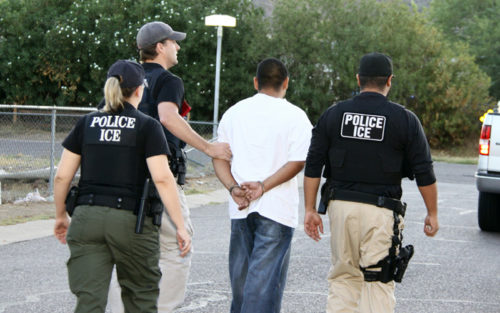 In April, Mr. Trump's government said they had a new "zero tolerance" plan. Under that plan, anyone trying to sneak into the country would be treated like a criminal. If the person brought their children, the children would be taken away because they could not go to jail with their mom or dad.
In the last six weeks, the US government has taken more than 2,300 children away from their parents as they tried to come into the US. Many of the children were under four years old, and some were babies. Many of these families were trying to sneak into the country. Others were seeking asylum. Usually the children were taken away with no plans for getting them back together with their parents.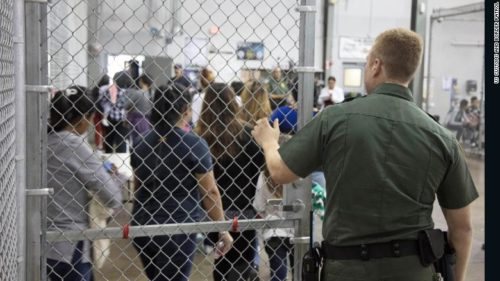 Earlier this week, people learned that the US government is keeping the children in large cages in a big building in Texas. Reporters were allowed to visit the building, but they could not take pictures. Instead, the government gave out a few pictures of the children inside the building. One person recorded the children. In the recording, the children were crying and calling for their parents.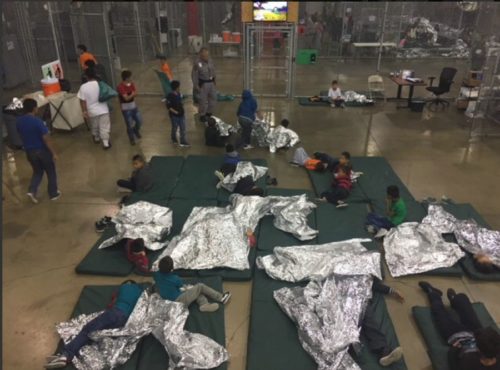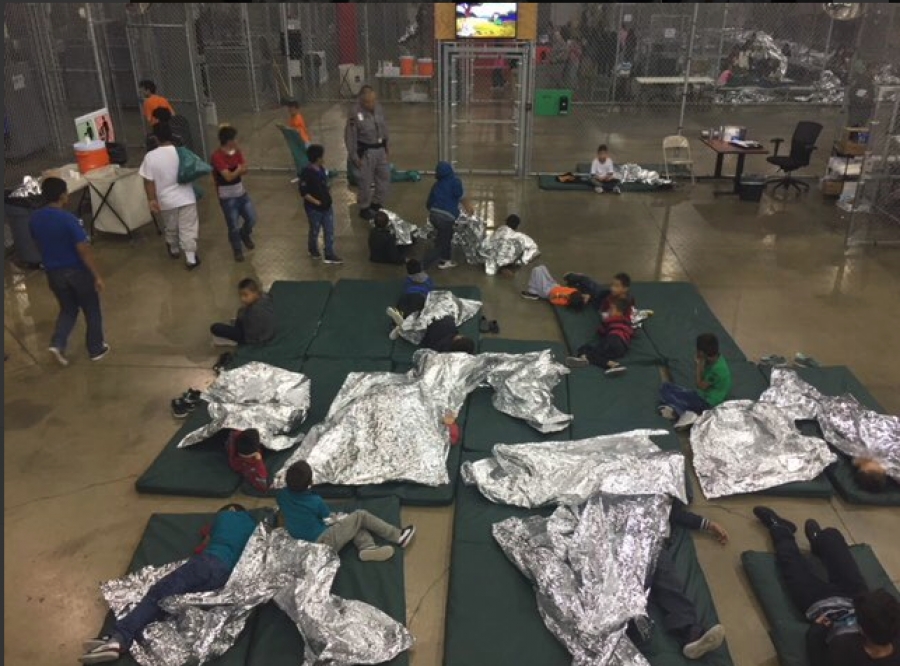 Governments, leaders, and people around the world have complained. They have said that what Mr. Trump's government is doing is not right and even breaks some laws.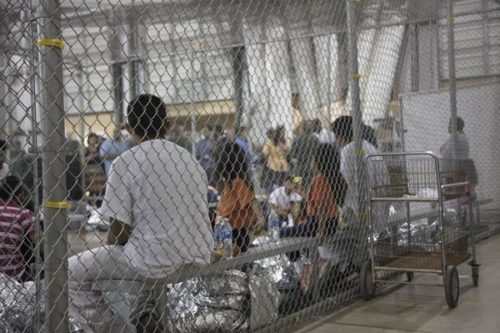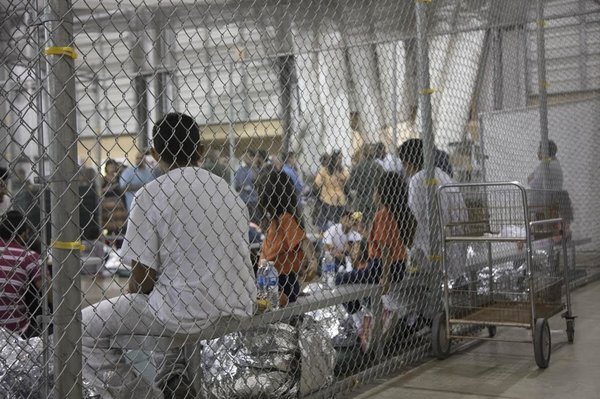 Mr. Trump and the people working for him know that the program is not popular. They have changed the way they explain the program many times, often trying to blame other people for the idea. But so far, it does not seem like they are going to change their minds.
Mr. Trump often complains about immigrants. He wants to build a wall between the US and Mexico to keep immigrants out. Mr. Trump says he wants Congress to change the laws. Some people think that Mr. Trump is using the children to scare other immigrants away, and to try and get Congress to let him build his wall.
😕
This map has not been loaded because of your cookie choices. To view the content, you can accept 'Non-necessary' cookies.