Asmara, Eritrea —(Map)
The leaders of Ethiopia and Eritrea have met and agreed to end their 20 year war. The two countries have agreed to work together. They will reopen phone lines, roads, and plane service between the two countries.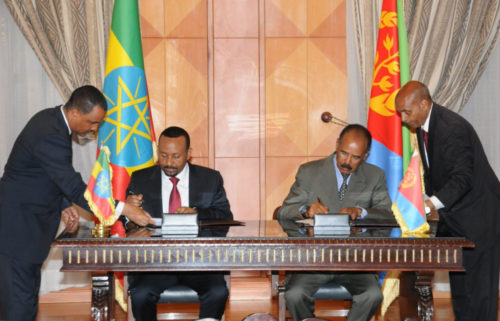 Ethiopia and Eritrea are next to each other in east Africa, in an area often called the "Horn of Africa". The countries have a lot in common and their people have always been close. During World War II, Italy took over both countries. After the war, Eritrea was made a part of Ethiopia. The people of Eritrea did not like this.
In 1993, Eritrea said that it wanted to be its own country again. Ethiopia agreed, but deciding how to divide the two countries was a big problem.
In 1998, the problems turned into a serious "border war" – a war over which country got which parts of the land. For years the two countries fought. Over 80,000 people died in the war.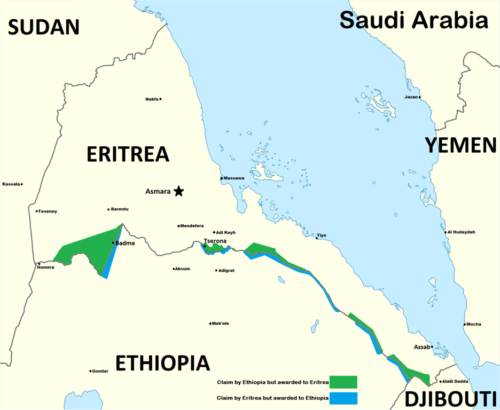 In 2000, the war was stopped, but there was still some fighting. Some people called this "No war, but no peace". The problems continued this way for about 18 more years.
In April, Abiy Ahmed became Prime Minister of Ethiopia. Mr. Abiy, who is now 41, fought in the war against Eritrea. He is one of Africa's youngest leaders, but he has many ideas about how he wants to change things. He started making big changes in Ethiopia right away.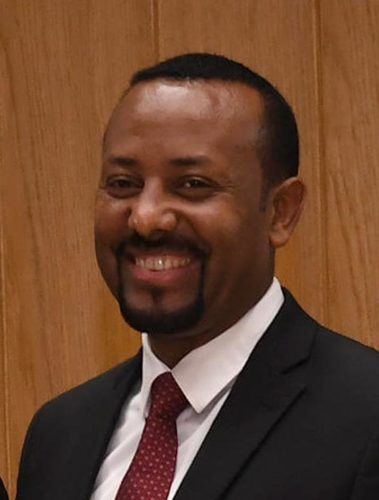 One of Mr. Abiy's changes was to agree to a plan for dividing the countries. This meant Ethiopia had to give some land back to Eritrea. Eritrea had agreed to the plan back in 2002, but the government of Ethiopia had never agreed before.
After Mr. Abiy agreed to give land back to Eritrea, he worked to set up talks between the two countries. After talks in Ethiopia, Mr. Abiy flew to Eritrea on July 8 to meet President Isaias Afewerki. This was the first time in 20 years that the leaders of the two countries have met.
Joint Declaration states, inter alia, i) State of war that existed between the two countries has come to an end. A new era of peace & friendship has been ushered; ii) Both countries will work to promote close cooperation in political, economic, social, cultural & security areas pic.twitter.com/B9arIZnsxa

— Yemane G. Meskel (@hawelti) July 9, 2018
When the two men met at the airport, they shook hands and hugged. Later, they put out this message: "The state of war between Ethiopia and Eritrea has come to an end. A new era (time) of peace and friendship has been opened."
The peace will be good for both countries. Eritrea has had a very hard time in recent years. Many people have left Eritrea to go to other countries where life is easier. Eritrea hopes that things will improve with Ethiopia as a friend.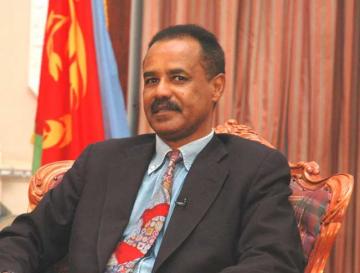 For Ethiopia, one important part of the peace is being able to get to the sea through Eritrea. Ethiopia does not touch the sea anywhere. This means that nothing can come into or out of the country by boat without going through another country.
People in both countries seem to be happy about the end to the war. Many people in each country have family members in the other country. They are excited that they will be able to talk with them over the phone and visit them again.
Some people think that Ethiopia and Eritrea making peace will set a good example. They hope it will help other countries in the area stop fighting.
😕
This map has not been loaded because of your cookie choices. To view the content, you can accept 'Non-necessary' cookies.