Barcelona, Spain —(Map)
Taxi drivers have been blocking streets in major cities in Spain. They want the government to do a better job of controlling non-taxi drivers from companies like Uber.
MUCHAS GRACIAS a todas las personas y colectivos que nos estan dando su apoyo y a los trolls que estoy bloqueando decirles que afortunadamente para vosotros el Servicio Público del Taxi estará siempre aquí para cuando nos necesites ?❤️ #TaxiEnLucha #LicenciaUrbanaSi pic.twitter.com/9Ar63FuX3u

— Taxi Barcelona #1/30 (@dammkring) July 31, 2018
The taxi drivers want the government to protect their business. They have been blocking major roads in cities like Barcelona and Madrid. They were doing this in the summer heat, at a time when many tourists were visiting Spain.
It is not easy or cheap to be a taxi driver in Spain. There are many rules that taxi drivers must follow. Just to begin business, a taxi driver must buy a license, which can cost $175,000 or more.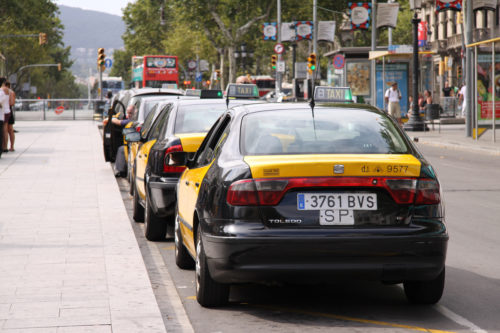 Around the world, Uber, and companies like it, have threatened taxi businesses that have been around for a long time. These companies are often called "ride-hailing" companies because they use smartphone apps to allow riders to call for (hail) a ride.
Taxis often have to wait for a phone call, or drive around looking for riders. Because ride-hailing companies use computers to match riders with drivers, riders usually have to wait less time.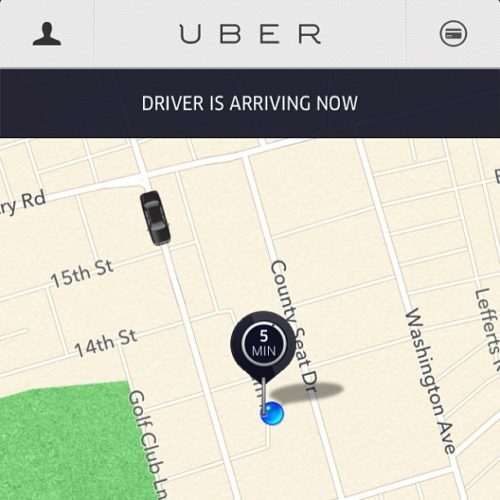 Drivers for ride-hailing companies don't have to pay for expensive taxi licenses or follow the same rules as taxi drivers. That lets Uber charge lower prices, which makes them very popular.
Just last month Uber said that since the company started, people have taken more than 10 billion (10,000,000,000) Uber rides.
As Uber and other companies take more of the riders that used to use taxis, taxi drivers are earning less money.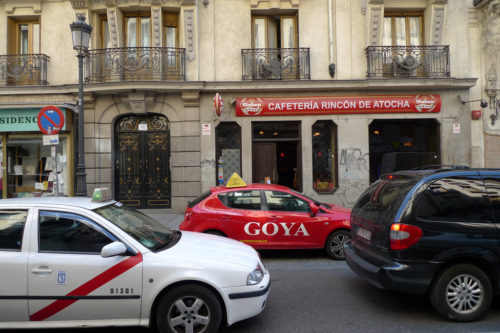 In Europe, many countries have tried to stop the ride-hailing companies. In Spain, Uber was actually made against the law in 2014.
But in 2016, Uber figured out another way to get into Spain.
Besides taxi drivers, Spain also allows chauffeurs to drive people around. Chauffers are the kind of drivers that might drive a limousine. In Spain, these are known as VTCs. Uber started buying VTC licenses for its drivers. The licenses cost about $47,000, much less than a taxi license.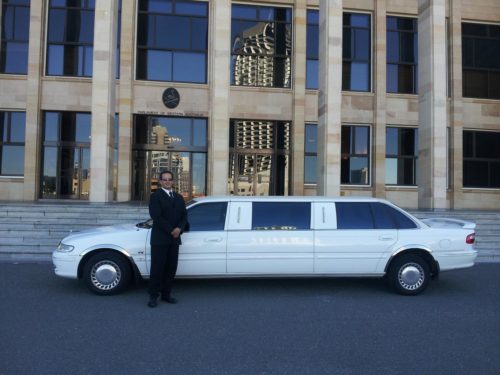 The taxi drivers say there are far too many VTC drivers. The law in Spain also says that there should be 30 taxis for every VTC. But right now there are only about seven taxis for each VTC. The taxi drivers want the government to fix this.
The law also says that VTC drivers should go back to their company's "base" after each trip. This would make it much harder for companies like Uber to quickly connect riders with drivers. Right now, nobody is making the ride-hailing companies do this.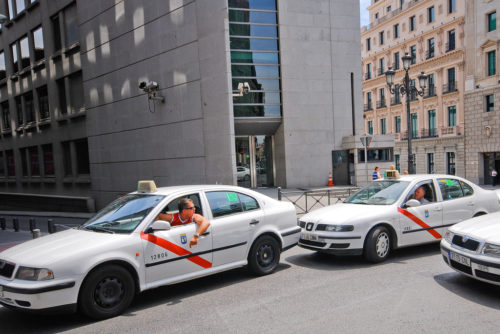 The taxi drivers are very serious about their protests. A few of the taxi drivers have even hurt Uber drivers and their cars.
The ride-hailing companies say that it's not fair if taxi drivers are the only ones who can offer rides. They say the taxis are afraid that other companies can do a better job for less money. For now, ride-hailing companies have stopped working in Barcelona, to keep their drivers safe.
😕
This map has not been loaded because of your cookie choices. To view the content, you can accept 'Non-necessary' cookies.