Harare, Zimbabwe —(Map)
Zimbabwe has held its first election since its last president, Robert Mugabe, was forced to quit. Emmerson Mnangagwa, who used to work with Mugabe has won. Nelson Chamisa, who lost, says the election was not fair.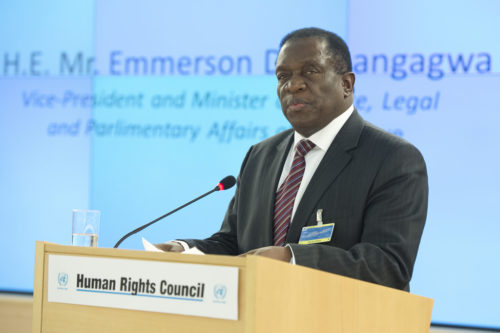 Until last November, Zimbabwe had been ruled by Robert Mugabe for 37 years. Mr. Mugabe became a harder and more violent leader the longer he was in power.
Mr. Mnangagwa worked closely with Mr. Mugabe for many years. He was in charge of doing some cruel things for Mr. Mugabe.
But In November of last year, Mr. Mnangagwa worked with the army and other politicians to force Mr. Mugabe to quit. Mr. Mnangagwa then took over as president.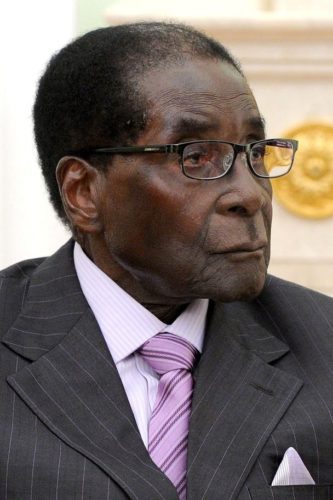 Many countries had stopped working with Zimbabwe to protest the way that Mr. Mugabe was hurting his own people. Mr. Mnangagwa said he hoped that he could open the country and make other countries want to buy and sell things with Zimbabwe again.
Mr. Mnangagwa said that Zimbabwe would hold free and fair elections, but many people wondered if he would act the same way Mr. Mugabe had.
In the 2008 presidential election, Mr. Mugabe lost at first, but it was close enough that there had to be a second "runoff" election. Before the runoff election could be held, many, many people were hurt and killed. The man who had won decided to quit, and so Mr. Mugabe was re-elected.
That history is one reason that many people were watching this election carefully.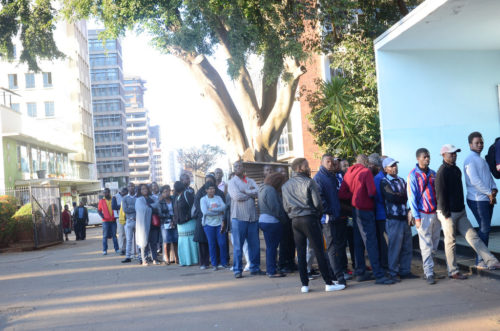 The election was held on July 30, but the results did not come out until Friday, August 3. Mr. Mnangagwa got 50.8% of the votes and Mr. Chamisa got 44.3%. Because the results took a long time to come out, some people wondered whether everything was being done correctly or not.
The people who watched the election say that it was mainly an honest election. Most people agreed that no one used tricks or violence to change the results.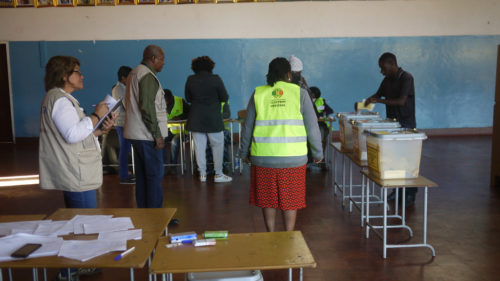 A group from Europe that was watching the election pointed out that Mr. Mnangagwa was able to use his government connections to help him, and Mr. Chamisa was not.
Mr. Chamisa said before the election that he was sure he would be the winner. Mr. Chamisa still believes that this is true. He says the results are "fake" and he plans to go to court about it.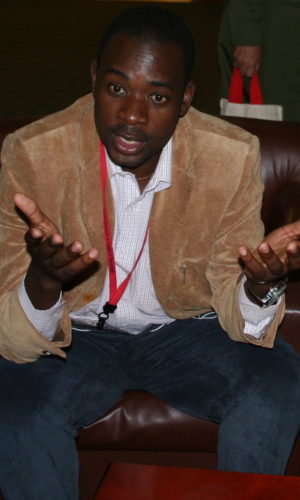 The election was definitely not as smooth and peaceful as people had hoped.
As the results came out, some supporters of Mr. Chamisa began to protest. Police and soldiers fought the protesters, and six people were killed.
When Mr. Chamisa tried to talk to reporters about the election, police scared everyone away. Mr. Mnangagwa later said that this should not have happened.
Still, many people are wondering if Mr. Mnangagwa wants to be an open leader who is able to work with other countries, or if he will try to control the country the way that Mr. Mugabe did.
😕
This map has not been loaded because of your cookie choices. To view the content, you can accept 'Non-necessary' cookies.