Prague, Czech Republic —(Map)
Last Friday, Keisuke Fukuchi became the winner of the 42nd annual World Othello Championships, beating over 80 of the world's best players from 24 different countries. Keisuke is only 11 years old.
Othello, which is also known as Reversi, is a board game for two players. The game uses small discs that are light on one side and dark on the other. Players take turns putting discs on a board with sixty four squares.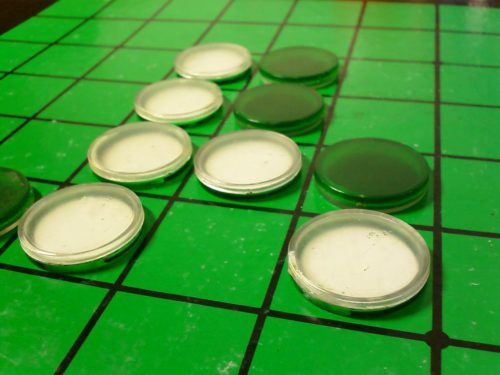 Each turn, a player places one disc in a way that will allow them to flip a row of the other player's discs. The player with the most discs of their own color on the board at the end of the game wins. Although the rules are simple, winning can be hard.
Keisuke had played in the Japanese championships, but this was the first time he's entered the world championships, which were held this year in Prague, Czech Republic. But the 11-year-old fifth grader didn't seem to have much trouble, even though he was playing against much older players.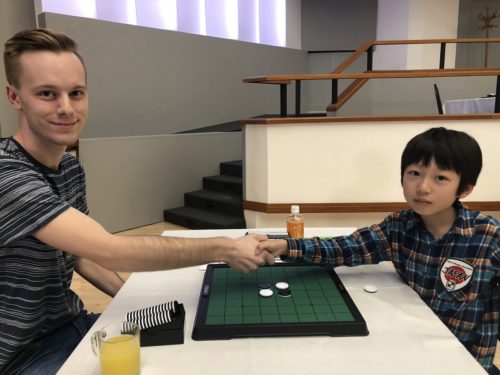 In the semi-final, Keisuke beat last year's champion, Yusuke Takanashi. In the final contest, he played three separate games against Thailand's Piyanat Aunchulee. Keisuke won the first game and tied the second, before winning the third.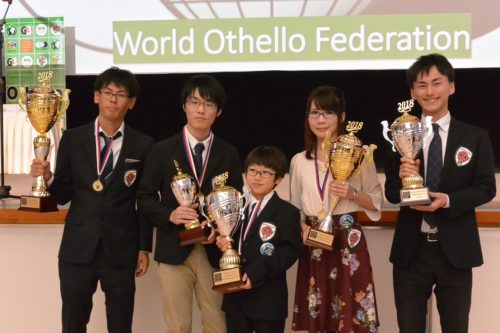 That makes Keisuke the youngest World Othello Champion of all time. Before this, the youngest champion was 15-year-old Kunihiko Tanida, who won the championships in 1982.
In an interesting twist to the story, Mr. Tanida, who had been a champion at age 15, is now a 51 year old airplane pilot. He flew the plane that brought Keisuke back to Japan.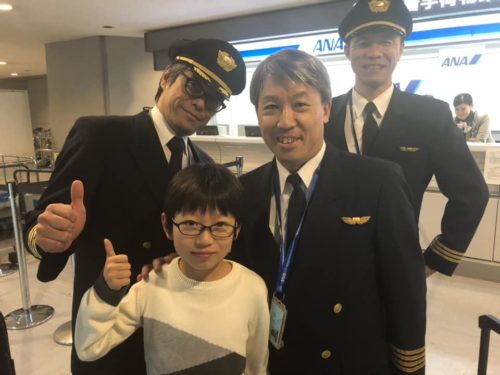 After Mr. Tanida introduced Keisuke over the plane's speaker system, he explained his connection. "Actually I used to have the record, 36 years ago in 1982," he said. "I was the world champion, as well, but he broke my record. It is a very amazing achievement."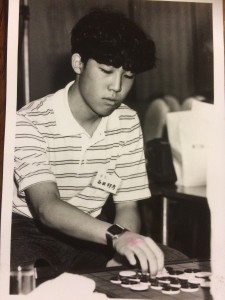 All Nippon Airways (ANA) set up the flight with Mr. Tanida as pilot as a special surprise for Keisuke.
---
Did you know…?
Reversi was invented in England in 1883. In 1973, a Japanese man changed a few rules and created a new look for the game and began selling it as Othello. Since that time, the game has earned more than $600 million, selling over 40 million copies in more than 100 countries. The first World Othello Championships (WOC) was held in 1977 in Japan, where Othello has been especially popular.
😕
This map has not been loaded because of your cookie choices. To view the content, you can accept 'Non-necessary' cookies.