Kerala, India —(Map)
On Tuesday, hundreds of thousands of women joined together to create a "Women's Wall" – a human chain that stretched 385 miles (620 kilometers) in the Indian state of Kerala.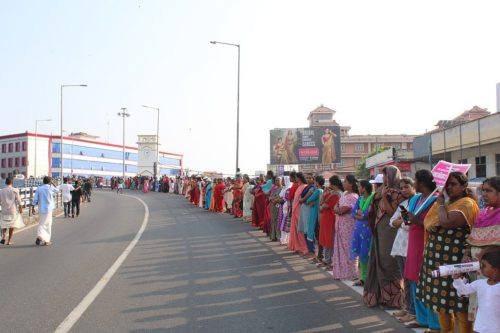 The women were showing support for a recent law which said women should be allowed into a Hindu temple where they were not allowed before. The human chain was a show of strength for women's rights in a country where women are struggling for more equal rights. The event was supported by the government of Kerala, which said it expected around 3 million women to take part.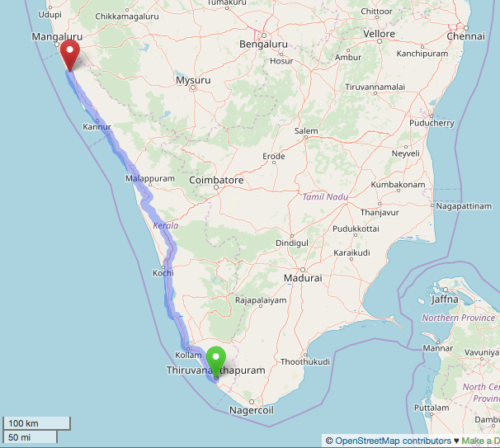 There are people of many different religions in India, but about 80% of the people are Hindu. Sabarimala temple is one of the most famous and important Hindu religious buildings in India. Sabarimala is a temple to the Hindu warrior god Ayyappa, who is known for never marrying.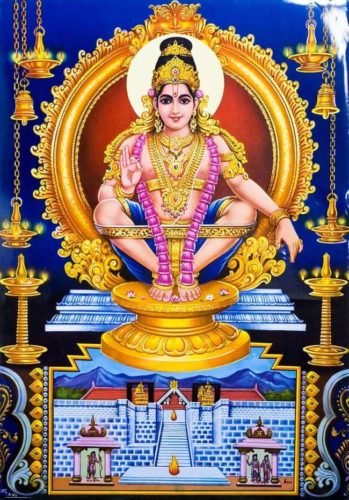 Sabarimala is one of the most visited temples in the world, even though it is only open part of the year. Between 17 and 50 million people visit the temple every year. Most people visit in November and December.
Many people make special trips to the temple, called 'pilgrimages'. On these pilgrimages, people eat special food and try to make themselves pure and clean. They may hike through jungles and cross rivers to reach the temple. Many walk barefoot.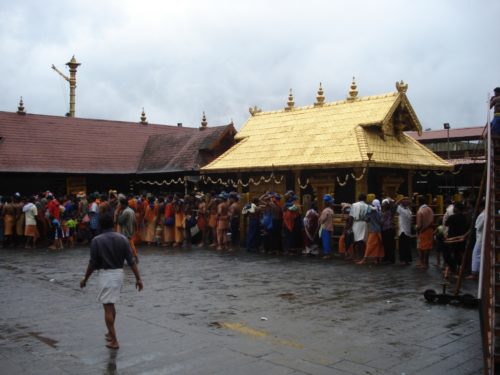 But for a long time, the temple has not been open to most women. Women who are too young or too old to have a baby are allowed in. But women between ages 10 and 50 have generally not been allowed in the temple for over 200 years,.
In September, India's Supreme Court – the highest court in the country – said that it was against the law to keep women out of the temple.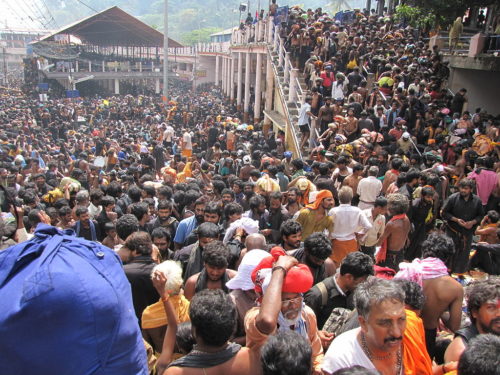 But hundreds of thousands of people have been protesting because they don't believe women should be allowed. The protesters have blocked any women who tried to go into the temple. The protesters were often violent – trying to attack the women and throwing stones at them. Police have tried to keep women safe, but so far, no women have been able to enter the temple. In late October, over 2,000 of the protesters were put in jail for their actions.
The protests over women visiting the Sabarimala temple has raised serious questions in India. When the laws of a country don't agree with the laws of a religion, which wins? Which is more important – the rights of women or the rights of people to follow their own religion?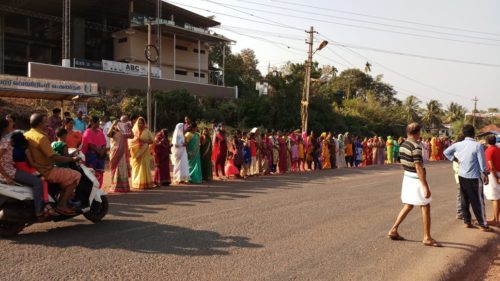 For now, these questions do not have an answer. But the Indian Supreme Court has said that on January 22, it will think again about whether women can enter the Sabarimala temple. The court has said that it does not expect to change its decision, but it will at least think about and discuss the 19 different complaints that people have made about the new law.
😕
This map has not been loaded because of your cookie choices. To view the content, you can accept 'Non-necessary' cookies.