Bangkok, Thailand —(Map)
Thailand's capitol, Bangkok, is struggling to deal with dangerous air pollution. On Wednesday, the city closed over 400 schools for the week and is spraying water to try to clear the air.
Like many Asian cities, Bangkok suffers from heavy air pollution. Much of the pollution comes from traffic. There are too many cars, trucks, motorcycles, and other vehicles on the roads. Many of the vehicles are older or burn a kind of fuel that pollutes more.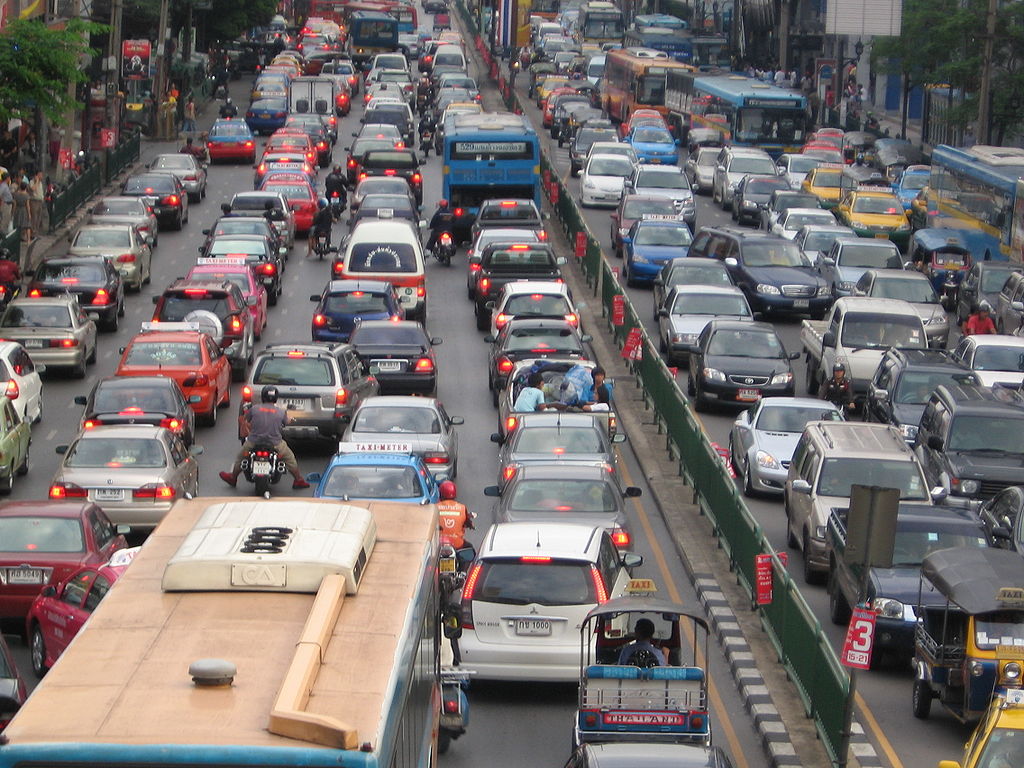 There are also other causes, such as the burning of garbage, farmers clearing fields by burning, and pollution from factories and construction. Pollution often gets worse in January and February because there is not much wind, leaving the bad air trapped in the city.
The pollution is especially dangerous because of the very tiny bits of dust in the air. When people breathe this dust in, it damages their lungs. The dust can even enter the blood and damage other parts of the body. To protect themselves, many people in Bangkok wear masks when they go out.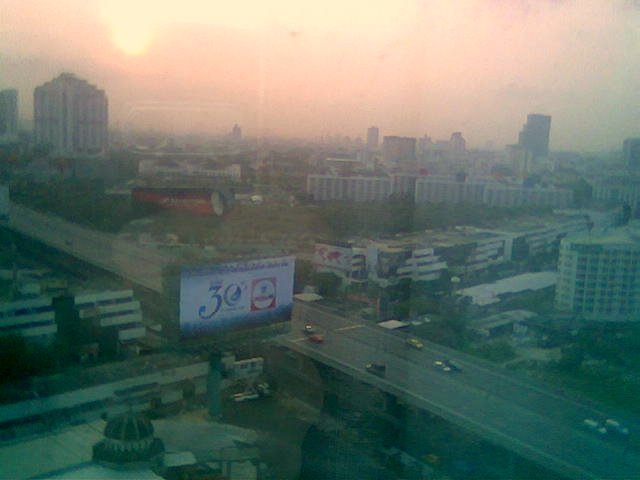 One way to measure air pollution is the US Air Quality Index (AQI), which goes from 0 to 500. Zero is "Good", 150 is "Unhealthy", and from 201 to 300 is "Very Unhealthy". On Tuesday, Bangkok's pollution level moved into the "Very Unhealthy" range.
On Wednesday, the government closed public schools in Bangkok for the rest of the week. The government says it will decide over the weekend whether to close school next week, too.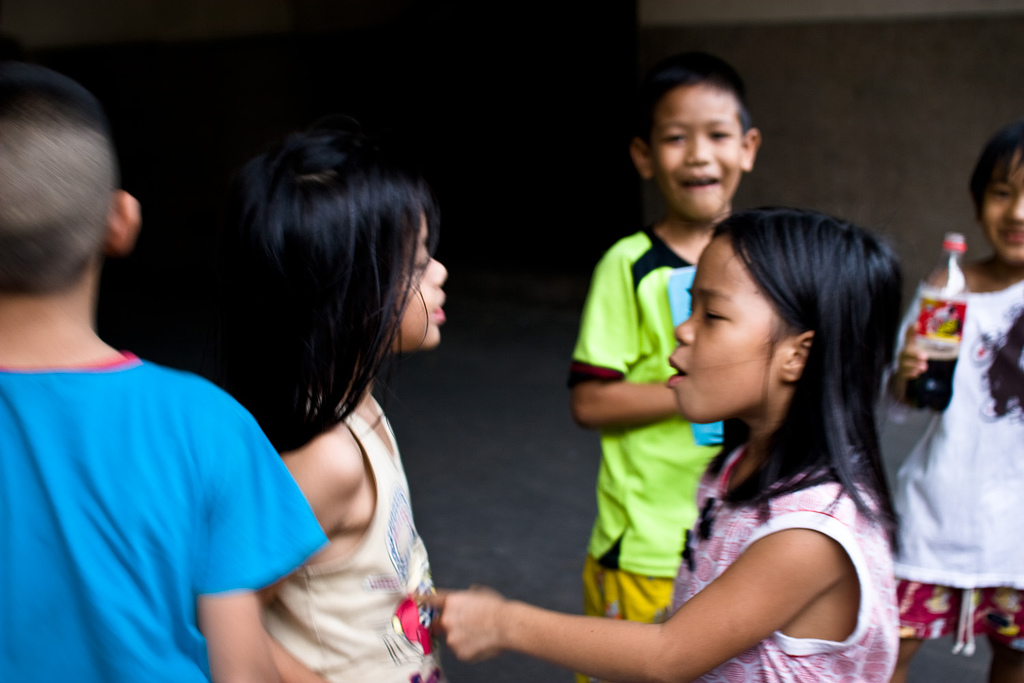 Though the government is trying to protect children, some people think that students might be safer at school. They worry that students are more likely to play outside and breathe dangerous air if they are at home than if they are at school.
Bangkok has tried some unusual experiments to try to deal with the pollution. Last week the government used 12 drones – small aircraft that can be controlled from the ground – to spray water over an area of the city. They hoped that the water drops would gather dust as they fell, removing it from the air.
Yesterday, Thailand's military government again deployed drones and fire trucks in a futile attempt to lower air pollution. I wish they would put just as much effort into banning vehicles belching black smoke and farmers burning crops #BangkokSmog #ฝุ่นละออง #ฝุ่นกรุงเทพ pic.twitter.com/bgMwkKYlDM

— Richard Barrow in Thailand ?? ?? (@RichardBarrow) January 27, 2019
The city also used strong water guns, called "water cannons" to try and get more dust out of the air. The government says that spraying helped, but many experts don't believe it has much effect.
Many people complain that the government's actions are only short-term solutions, and don't do much to really solve the problem.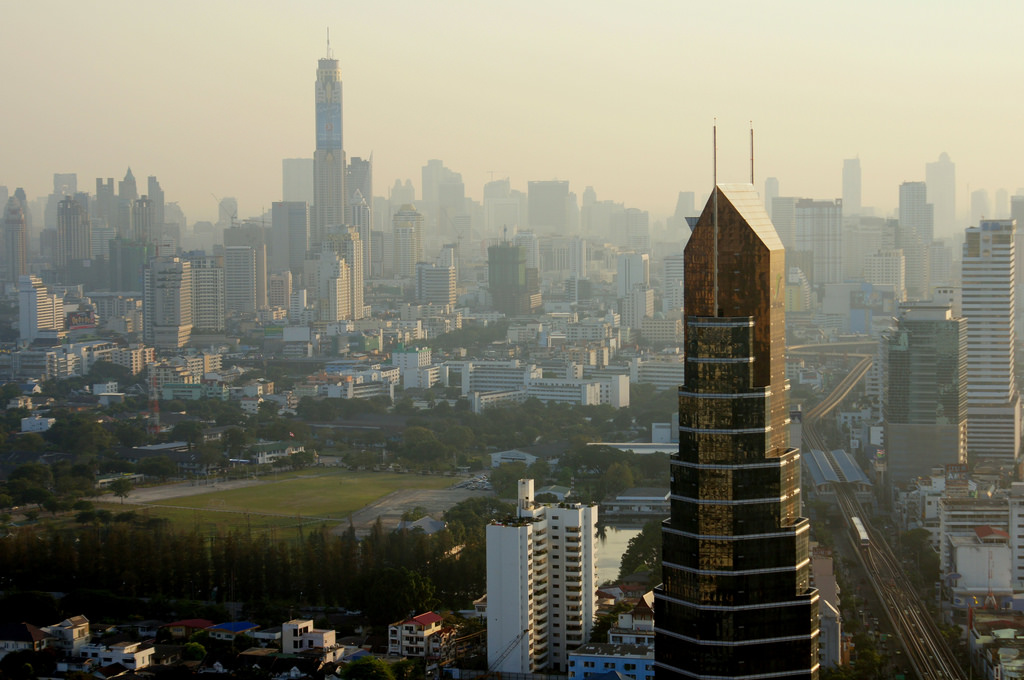 The government is thinking about taking other steps to cut pollution. These include: making sure cars carry more than one person, only allowing cars to drive every other day instead of every day, and getting rid of the vehicles that pollute the worst.
The pollution level has now dropped from "Very Unhealthy" to simply "Unhealthy". Though that's a step in the right direction, things may get worse next week as Thailand celebrates its Lunar New Year. Those celebrations usually include lots of extra smoke from fireworks and incense (small sticks burned at special times for their sweet smell).
😕
This map has not been loaded because of your cookie choices. To view the content, you can accept 'Non-necessary' cookies.