Two recent oil spills are a reminder of the environmental dangers of using oil for fuel. A huge leak from an oil ship near Brazil and a pipeline leak in North Dakota show how hard it is to keep oil from spilling.


Brazil's Oil Spill Mystery May Have Been Solved
Since early September, oil has been washing up on the shores of 1,305 miles (2,100 kilometers) of coast in Brazil. The oil spill, the largest in Brazil's history, has affected 286 beaches on Brazil's northeast coast.
The thick crude oil, which Brazil says came from Venezuela, has forced major cleanup actions all along the coast. So far, 4,409,250 pounds (2,000,000 kilograms) of oil have been removed.
There is still much more oil to be cleaned up. Workers are racing to try to limit the damage to the ocean environment and sea animals in the area.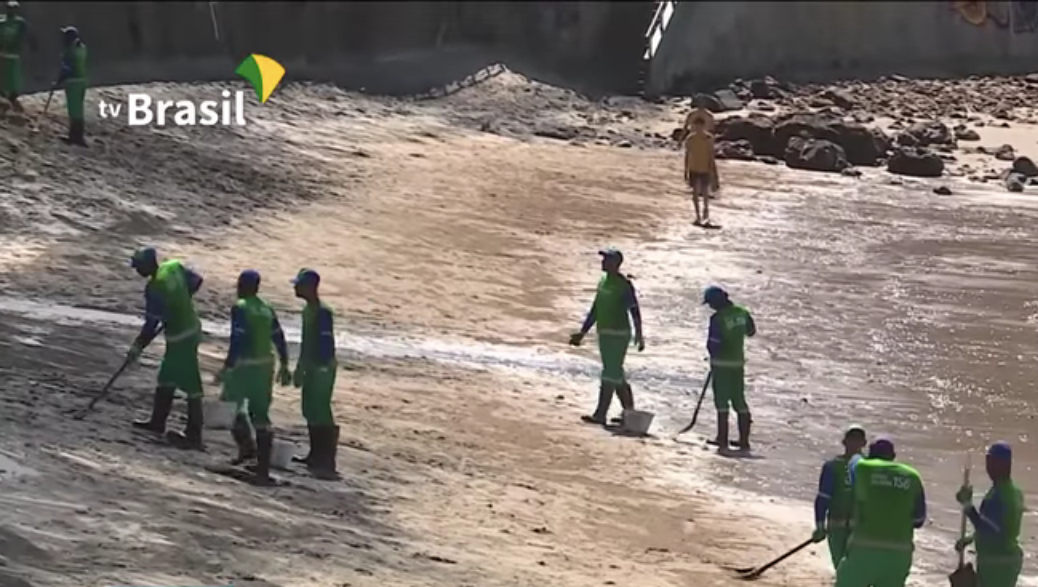 The source of the oil was a mystery for a long time, but now, after much research, Brazil's government believes it knows where the oil came from. A Greek oil ship called "NM Bouboulina" passed by Brazil's coast earlier this year. The ship is owned by a company called Delta Tankers and it was bringing oil from Venezuela to South Africa.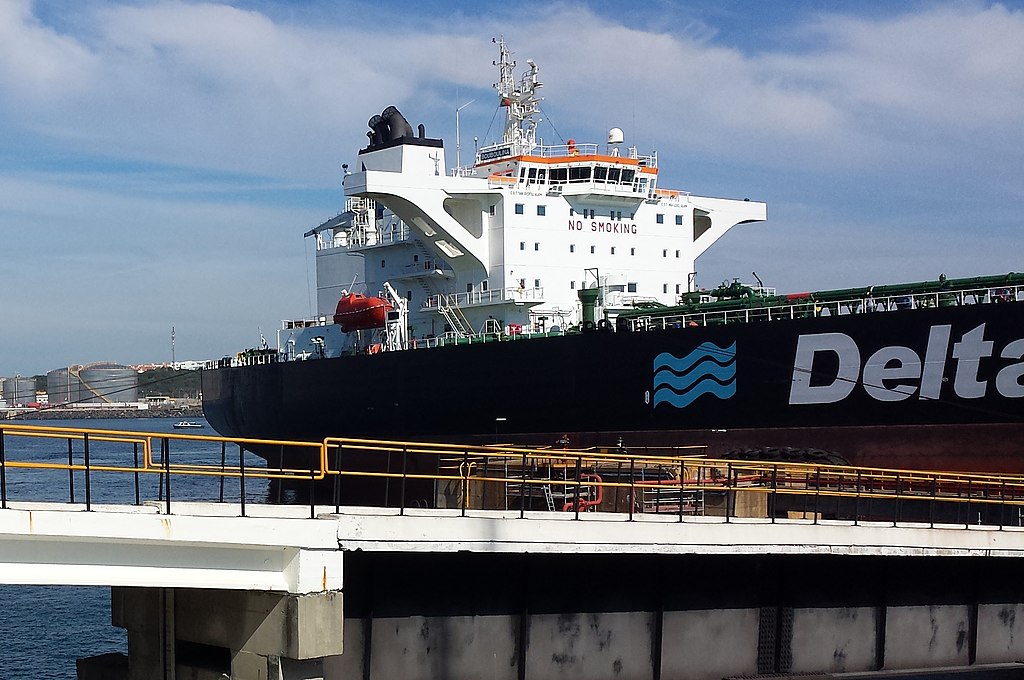 The US and many other countries have chosen to punish the government of Venezuela's president, Nicolas Maduro, for misusing its power. The main way Venezuela is being punished is by preventing it from selling its oil. That has forced many countries and businesses to buy oil from Venezuela secretly.
Brazil's government believes that the Bouboulina may have created the spill when it was trying to secretly transfer some of its Venezuelan oil to another ship.


New Spill on the Keystone Pipeline
Last Tuesday night, the Keystone Pipeline shut down after an oil leak was spotted in North Dakota. The Keystone Pipeline is a 2,687-mile (4,300-kilometer) pipeline created to bring oil from Canada's tar sands down to factories in Oklahoma and Texas that process the oil.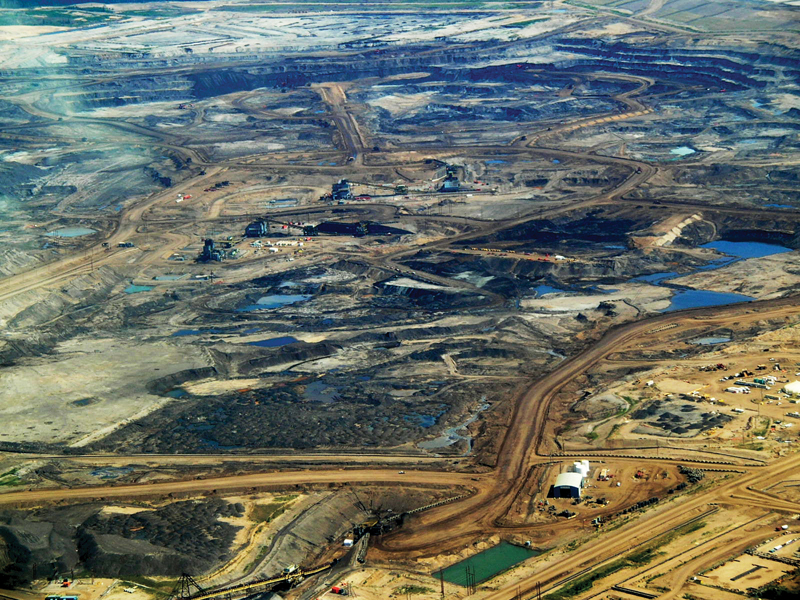 The spill of 383,000 gallons (1,450,000 liters) was the third oil spill on the Keystone Pipeline in the last three years. The oil spill took place in a wetland (marshy area) close to Edinburg in northeast North Dakota, near the border with Canada.
TC Energy, the company that owns the pipeline, says the oil spill has been contained and did not pollute any drinking water. It's not clear if the company has begun cleaning up the spill yet.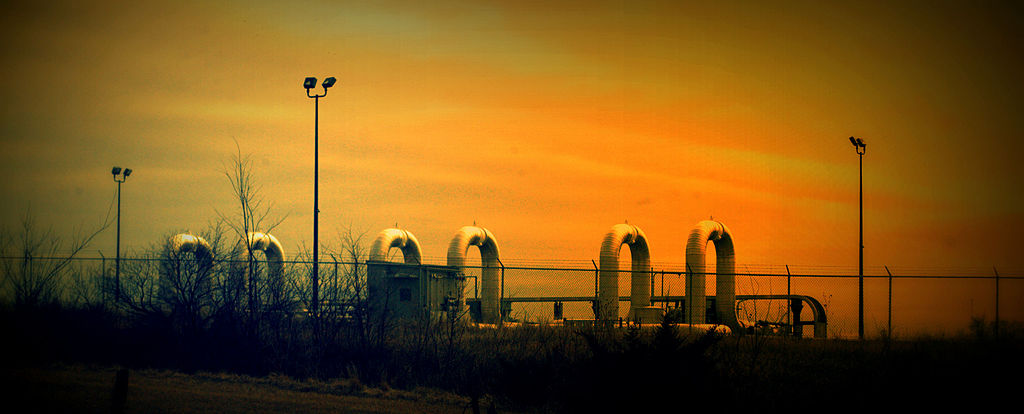 For years, TC Energy has been working to expand the pipeline with a project known as the Keystone XL Pipeline. Many people have been against the idea, which was blocked by President Barack Obama in 2015 and again by a judge last year. But in March, President Donald Trump allowed the project to go ahead.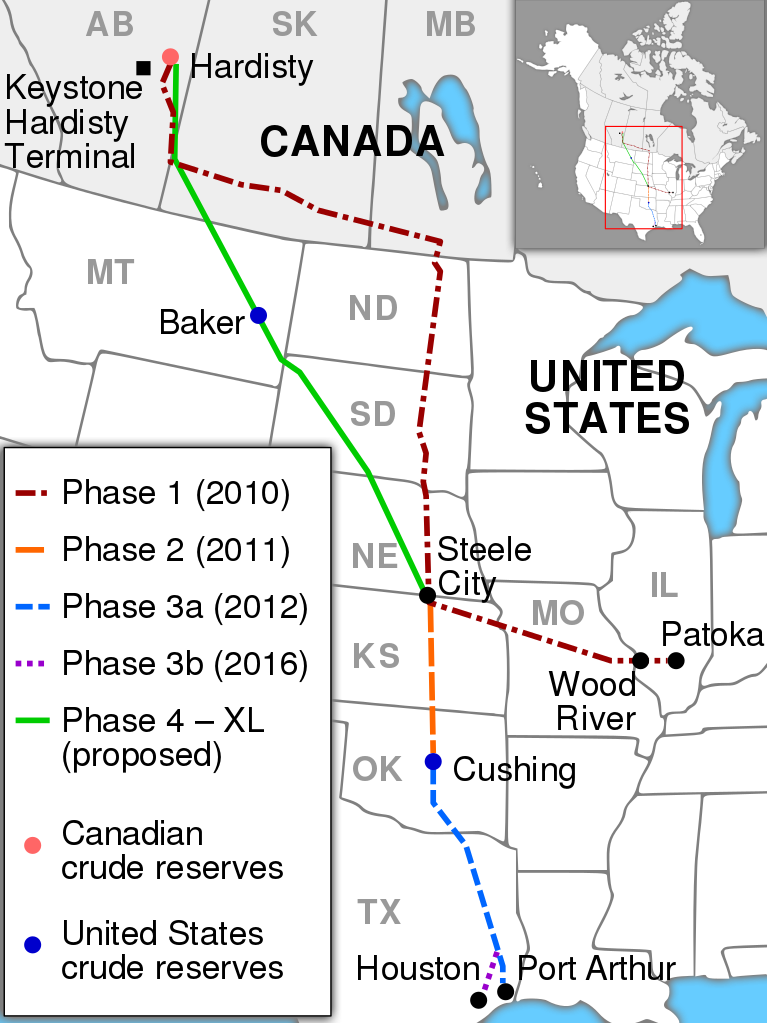 Tim Donaghy, a scientist who works with the environmental group, Greenpeace, said of the spill, "History has shown us time and again that there is no safe way to transport fossil fuels, and pipelines are no exception."

---
Did You Know…?
NPR reports that the US State Department is accepting comments on its environmental report on the Keystone XL Pipeline until November 18. As of last Friday, only 67 comments had been submitted.