As prices rise around the world – especially prices for fuel – one group is making record amounts of money: oil companies. While customers have struggled with rising prices, oil companies have made billions of dollars in profits.
Fuel prices were already high following the coronavirus pandemic. The costs of energy shot even higher after Russia's invasion of Ukraine.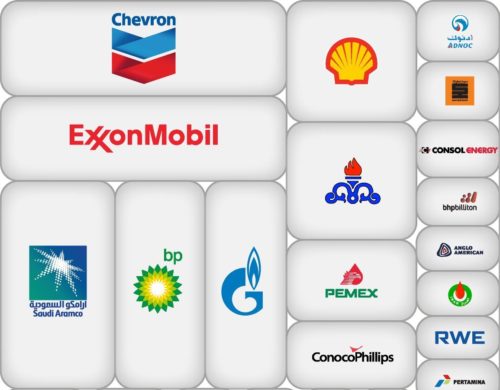 The sanctions that Western countries placed on Russia after it invaded Ukraine played a big part in the price increases. The sanctions limited the supply of gas and oil from Russia. In response to the sanctions, Russia has greatly cut back on the natural gas that it supplies to Europe, raising energy costs even more.
Normally, when there's not enough of something, its price goes up. That has certainly been true for fuel prices, which have reached record levels. Rising fuel costs have driven up the prices of almost all other products. That's because fuel is needed to make and ship everything else.
To help lower prices, many countries have tried to increase the amount of oil and gas available. In the United States, for example, President Joe Biden released 15 million barrels of oil that the US was storing. That's about 630 million gallons (2.385 billion liters). Mr. Biden also tried to encourage Saudi Arabia to sell more oil, but he wasn't successful.
The shortage of fuel has created massive profits for companies that sell oil and gas. Between July 1 and the end of September, ExxonMobil made nearly $20 billion. Saudi Arabia's Saudi Aramco made $42.4 billion. The oil company Shell earned $9.5 billion, while BP earned $8.2 billion.
The profits shown above reflect how much the companies made in just three months. These profits are far higher than normal. In the case of Shell, it's more than twice as much as the company made in the same time period last year.
When companies suddenly make a lot of money through good luck (or because of a crisis), it's often called a "windfall". Now many countries are considering whether they should tax these windfall profits.
In May, the United Kingdom created a special tax on companies drilling for oil and gas in the country. But Shell says it won't have to pay any windfall tax this year. That has some people wondering if the tax should be raised.
At the end of September, the European Union (EU) agreed to a windfall tax on energy companies. The move is expected to raise roughly $136 billion, which the EU plans to use to help customers pay their bills.
In the US, Mr. Biden has strongly criticized energy companies for their record profits. He wants the companies to produce more oil and lower their prices. He has threatened to tax the companies' windfall profits if they don't.
Oil companies aren't in favor of windfall taxes. They say some years they make a lot of money, but other years they don't. They claim that raising taxes on energy companies isn't likely to lower prices for customers.