New South Wales, Australia —(Map)
Cooler weather and rain are expected in Australia, where this year's bushfire season has brought damage like never before. The fires have been terrible for humans, and worse for animals.
Since September, the fires have burned around 31,000 square miles (80,000 square kilometers). That's nearly as large as Austria. Thousands of homes have been burned and 28 people have died.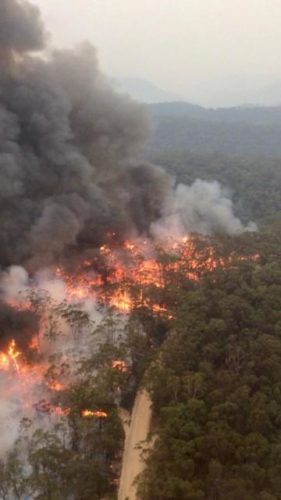 Australia's Bushfires
Bushfires are common in Australia because of the hot, dry weather. Strong winds can blow the flames and make them travel far and fast.
This year's bushfires have set records for their size and the destruction they've caused. The country has been going through a very long drought. The dry conditions make things burn easily. Other weather patterns have just made things worse.
Though the bushfires weren't caused directly by climate change, the climate crisis has helped create conditions that make fires like this more likely and more serious.
Though the expected cooler weather and rain will make the fires easier to manage, experts believe many fires will continue for months. "These fires aren't out and they're not going to be out until they burn themselves out or we finish with a really big rain event," said Victoria's premier (leader), Daniel Andrews.
Still, the change in weather is some of the best news Australia has had for months.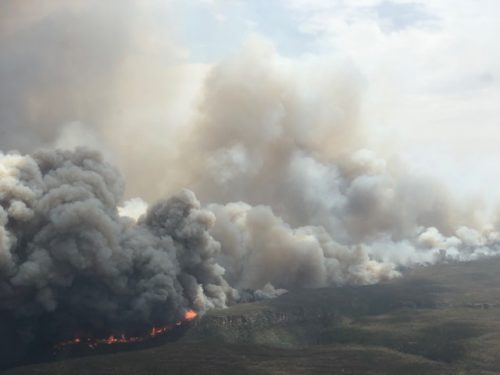 Early on, most reports about the bushfires focused on the loss of land and cost to humans. Recently, people have become more aware of the effects of the fires on animals.
Chris Dickman, a scientist at the University of Sydney tried to figure out how many animals might have been killed by the fires. The number he came up with was surprisingly large: over 1 billion animals. Other scientists say it's very hard to get this number right.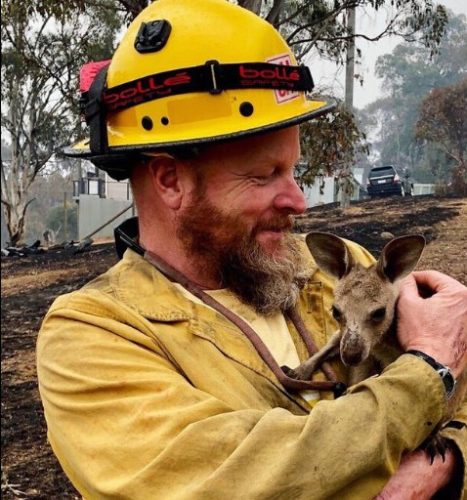 Fast animals, or those that can fly, may be able to escape a bushfire. Slow-moving animals like koalas, may not.
In New South Wales, around 8,000 koalas – about a third of the state's koalas – are believed to have been killed. In other areas, like Kangaroo Island in South Australia, as many as 25,000 may have died.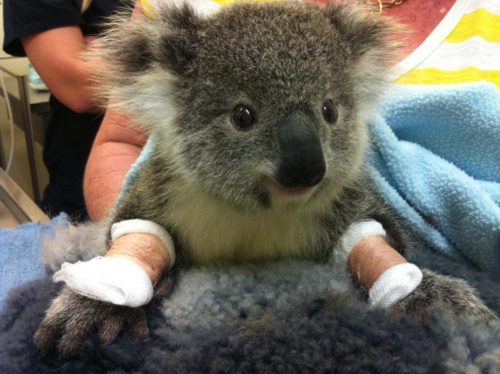 The loss of animals would be a tragedy any time and anywhere, but it could be especially bad news in Australia, which is home to many special animals that can't be found anywhere else.
Scientists worry that the bushfires might put an end to some kinds of animals that were already in danger of dying out.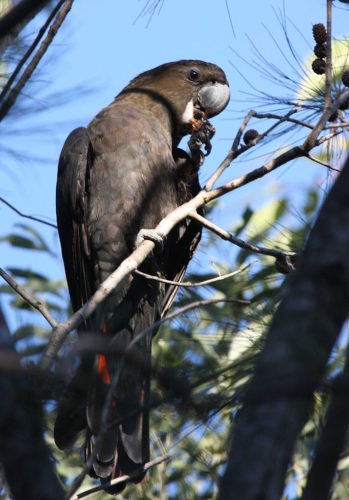 It's not just about animals killed directly by the fires. Even when animals survive, it can be hard for them to stay alive in the world left behind by the fires. That's because many of the places they live and their sources of food have been destroyed.
For that reason, workers for Australia's National Park are using helicopters to drop sweet potatoes and carrots onto 12 different areas where rock-wallabies live. Rock-wallabies often survive bushfires, but can have difficulty finding enough to eat once the fires have passed.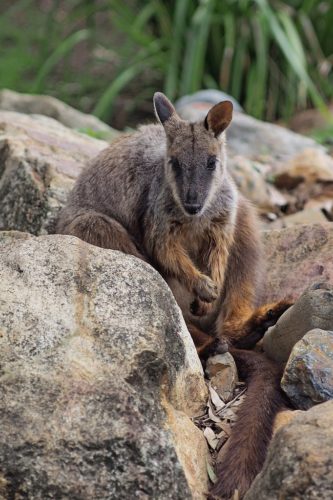 The "1 billion animals" number doesn't include farm animals like sheep and cows. Some people expect the fires to kill as many as 100,000 farm animals.
Other animals, like thousands of wild camels, are being killed on purpose in order to protect farms and homes. Because of the drought, thirsty camels have been invading places where people live, looking for water.
Insects and fish are also not included in the number. For fish, the worst could still be in the future. There is so much ash on the ground from the fires that when strong rains finally do arrive, rivers and lakes will be heavily polluted with ash.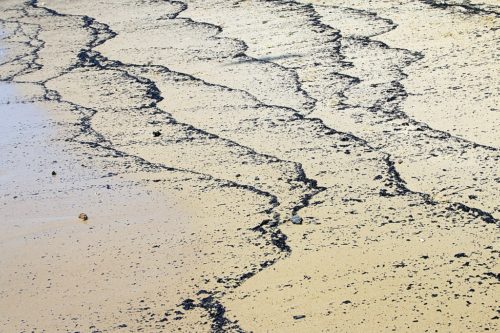 😕
This map has not been loaded because of your cookie choices. To view the content, you can accept 'Non-necessary' cookies.