On Monday, the American Library Association announced the winners of several major children's book prizes. This year, for the first time ever, a graphic novel won the John Newbery Medal.
Thousands of librarians got together this weekend for the yearly winter meeting of the American Library Association (ALA). On Monday, they announced a long list of their "Youth Media Awards". Though there are over 20 different prizes, two of the most famous are the John Newbery Medal and the Randolph Caldecott Medal.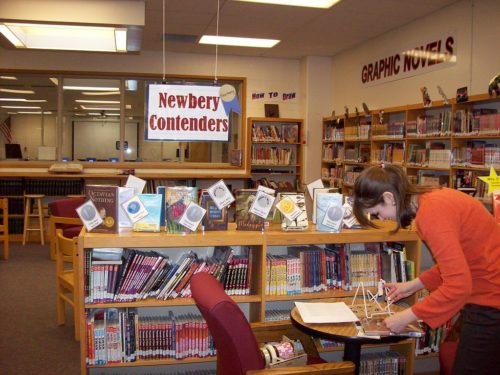 The Newbery Medal goes to the author of the book that the ALA thinks is most outstanding. The Caldecott Medal is given to the illustrator (artist) of the picture book that is judged to be the best.
This year, words and pictures blended together, as Jerry Craft, who both wrote and illustrated the graphic novel New Kid, won the Newbery Award. It's the first time the award has been given to a graphic novel.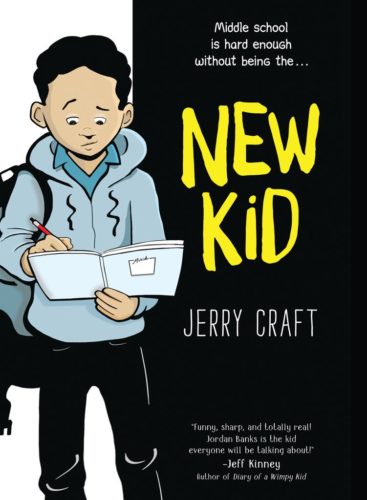 New Kid tells the story of a 12-year-old African-American boy named Jordan, whose parents send him to a fancy private school where most of the kids are white. Jordan doesn't feel like he fits in well at his new school, and he often has trouble fitting in at home, too.
Though the book deals with some serious problems, it has many funny parts, too. "It's very important for me to make them [readers] laugh," Mr. Craft said.
The story is based on Mr. Craft's own experiences as a child. Mr. Craft loved art growing up, but wasn't that interested in reading. He said comic books helped him become a better reader.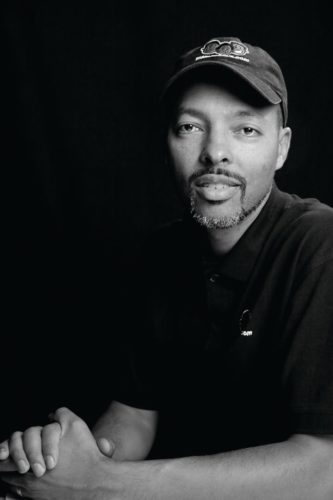 Mr. Craft has published many books on his own, but New Kid is the first one published by a company.
The award is likely to bring more respect to graphic novels. Until recently graphic novels were often put down as being "simply comic books".
The Caldecott Medal this year was won by The Undefeated, which was illustrated by Kadir Nelson and written by Kwame Alexander. The book celebrates African-American lives through history.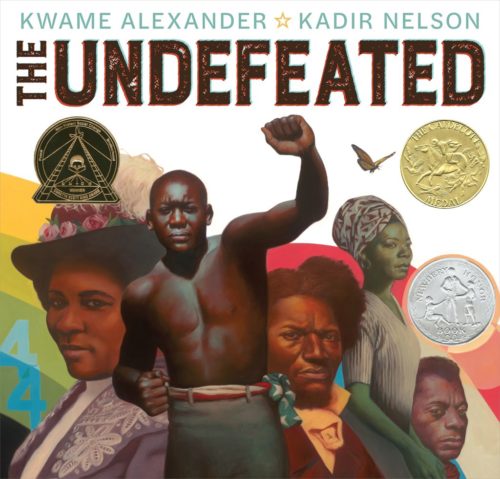 Mr. Nelson has beautifully illustrated Mr. Alexander's poem, which covers some of the harsh parts of African-American history as well as many amazing things black people have done.
Mr. Alexander wrote the poem in 2008 when his second daughter was born and Barack Obama had just been elected president for the first time. Mr. Nelson says the book celebrates the African-American heroes we know as well as those we don't.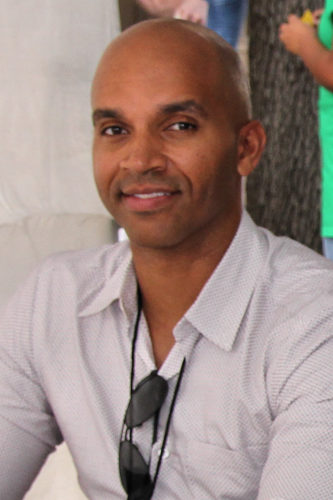 Both books were also winners of the Coretta Scott King Awards, which were announced on Monday, too. New Kid won the award for best author and The Undefeated won for best illustrator.
The Undefeated was chosen as a Newbery Honor Book, too. In 2015, Mr. Alexander won the Newbery Medal with his book, The Crossover.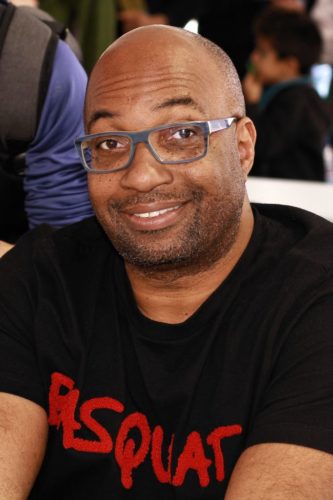 ---
Here are some other books which won awards.
Newbery Honor Books:
The Undefeated, written by Kwame Alexander, illustrated by Kadir Nelson
Scary Stories for Young Foxes, written by Christian McKay Heidicker, illustrated by Junyi Wu
Other Words for Home, written by Jasmine Warga
Genesis Begins Again, written by Alicia D. Williams
Caldecott Honor Books:
Bear Came Along, illustrated by LeUyen Pham, written by Richard T. Morris
Double Bass Blues, illustrated by Rudy Gutierrez, written by Andrea J. Loney
Going Down Home with Daddy, illustrated by Daniel Minter, written by Kelly Starling Lyons
Coretta Scott King Author Honor Books:
The Stars and the Blackness Between Them, written by Junauda Petrus
Tristan Strong Punches a Hole in the Sky, written by Kwame Mbalia
Look Both Ways: A Tale Told in Ten Blocks, written by Jason Reynolds
Coretta Scott King Illustrator Honor Books:
The Bell Rang, illustrated and written by James E. Ransome
Infinite Hope: A Black Artist's Journey from World War II to Peace, illustrated and written by Ashley Bryan
Sulwe, illustrated by Vashti Harrison, written by Lupita Nyong'o
Theodor Seuss Geisel (Dr. Seuss) Award for beginning reader book:
Stop! Bot! written and illustrated by James Yang.
Theodor Seuss Geisel Honor Books:
Chick and Brain: Smell My Foot! written and illustrated by Cece Bell
Flubby Is Not a Good Pet! written and illustrated by J. E. Morris
The Book Hog, written and illustrated by Greg Pizzoli