Eagle Island, Antarctica —(Map)
A period of very warm temperatures in Antarctica has caused unusually heavy melting in the most northern areas of the continent. Eagle Island, off the Antarctic peninsula, lost 4 inches (106mm) of snow and ice in just nine days.
Antarctica is the world's fifth largest continent. Most of the land in Antarctica is covered with a layer of ice and snow that's around 1.2 miles (1.9 kilometers) thick, on average.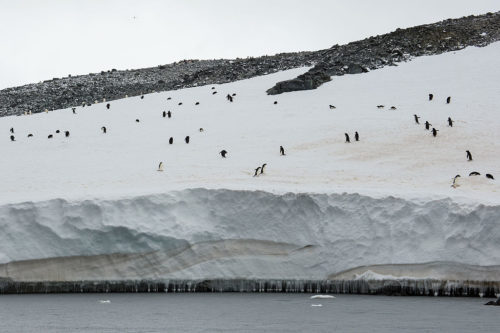 As snow falls, it piles up in the center of Antarctica in a huge layer of ice. Over time, the pressure of the ice creates glaciers, which push outward toward the sea.
In recent years, the falling snow has not been keeping up with the melting ice, and the snowpack covering Antarctica has been thinning.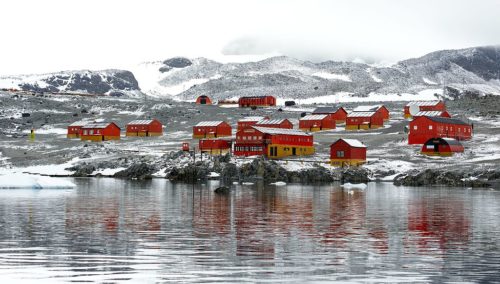 On February 6, scientists reported that Antarctica had recorded its highest temperature ever, reaching 64.9º Fahrenheit (18.3º Celsius). The temperature was recorded at Argentina's Esperanza research base.
Esperanza is located on the Antarctic peninsula – a long finger of land in Antarctica that reaches toward South America. The tip of the peninsula is the most northern part of Antarctica.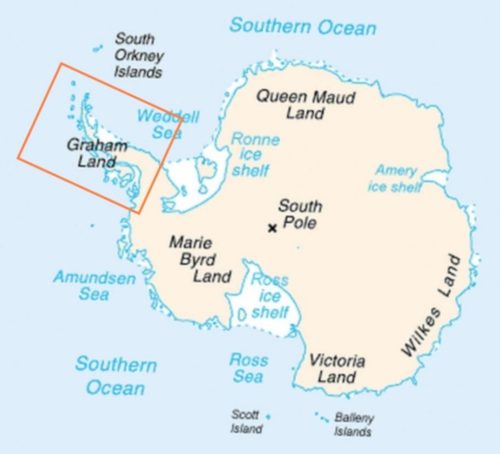 Though the temperature record was set on February 6, the warm weather began the day before and continued through February 13. During that 9-day period, unusually heavy melting was recorded on the Antarctic peninsula.
Eagle Island is just off the tip of the peninsula. NASA has recently released two pictures of Eagle Island. One was taken on February 4 and the other was taken nine days later on February 13. The pictures show the snow and ice almost completely melted away from the island's coasts.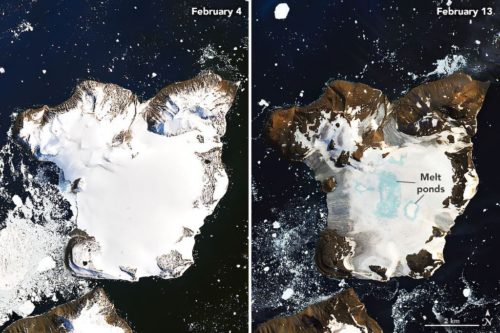 NASA reports that the island lost about 20% of the snow it got this year in just nine days.
In the center of the island are large "melt ponds". Scientist Mauri Pelto, who studies glaciers says, "I haven't seen melt ponds develop this quickly in Antarctica." The largest melt pond was around 1.5 square kilometers (0.6 square miles).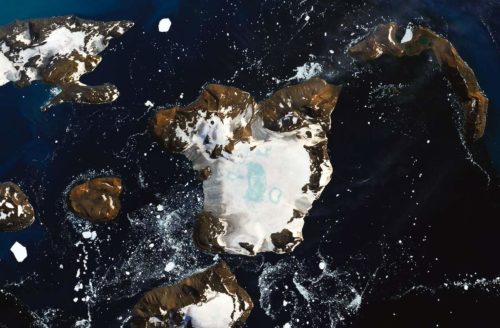 Before the year 2000, long periods of warm temperatures in Antarctica were very unusual. But since that time, warm periods have become more common.
Temperatures around the world have been rising due to climate change. Last year was the second hottest year ever, and the last ten years were the hottest decade ever recorded.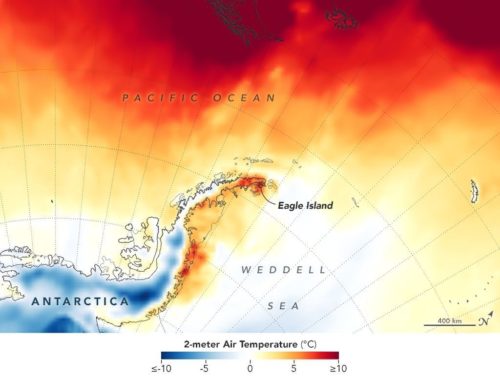 Scientists are still trying to understand exactly what, besides rising temperatures, caused the warm weather. Changes in wind patterns could be part of the reason. Strong winds called "Westerlies" normally keep warm air from South America from reaching Antarctica, but the Westerlies were weak at the time.
Dr. Pelto says that a single melting event like this one isn't very important by itself. But he says that when it's part of a larger pattern, it becomes important.
😕
This map has not been loaded because of your cookie choices. To view the content, you can accept 'Non-necessary' cookies.