Kabul, Afghanistan —(Map)
On Saturday, the United States (US) signed an agreement with the Taliban in Afghanistan that could lead to US soldiers leaving Afghanistan.
The Taliban is a group of strict Muslims who controlled most of Afghanistan from 1996 to 2001. Though they aren't officially an army, the Taliban uses warlike methods to try to achieve their goals. When the Taliban was in charge of Afghanistan, the rules, especially for women, were strict and harsh.
The US invaded Afghanistan in 2001 because the Taliban was working with al-Qaeda. Al-Qaeda is a terrorist group which attacked the US on September 11, 2001. Since that time, the Taliban has been fighting against the US and its allies, as well as against the US-supported Afghanistan government.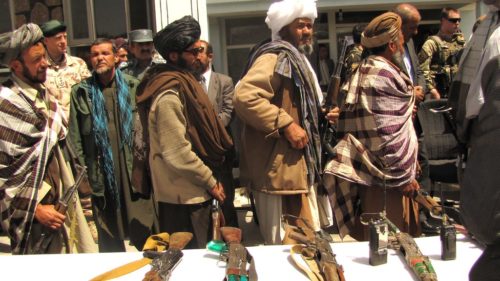 The war in Afghanistan has lasted nearly 20 years. It is America's longest war. The war has cost the US over $2 billion and has resulted in the deaths of over 3,500 soldiers of the US and their allies.
The new peace treaty follows a week during which both sides worked to lower violence in the area. Both sides have many steps which they must take to keep to the agreement.
In the next 135 days, the US is expected to start bringing home several thousand of the 12,000 soldiers it has in Afghanistan. Both sides are expected to release many of the prisoners they are holding.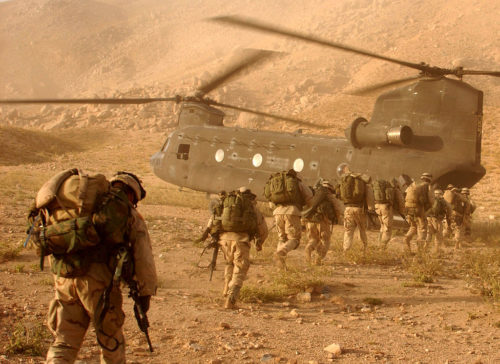 It's not clear whether the peace treaty can stand up over time. The Taliban is promising to do several things that it has never agreed to before, such as not supporting other terrorist groups.
One of the trickiest parts of the agreement will be getting the Taliban to begin peaceful talks with the current Afghanistan government.
Some people worry that by making a deal, the US is making the Taliban seem like an important political group, rather than a terrorist group.
The signing took place in Doha, Qatar.
😕
This map has not been loaded because of your cookie choices. To view the content, you can accept 'Non-necessary' cookies.