Portland, Oregon —(Map)
Note: This article discusses some events that may be confusing and a little scary. The issues behind the events are complicated. If you have questions or worries, discuss them with an adult you trust.
People in Portland, Oregon have been protesting over police violence and Black rights for nearly two months. Recently, US President Donald Trump sent in US agents, raising tensions and fears in Portland and other cities.
In early July, Mr. Trump sent federal agents to Portland. The agents are law officers working for the national government, not state, county, or city governments. Many of the officers are from the Department of Justice (DOJ) or the Department of Homeland Security (DHS).
The use of federal agents against local protesters is highly unusual and has alarmed many people.
The situation was made worse by the methods used by the agents. Many were dressed in a way that didn't show who they were or who they were working for. Videos have shown these federal agents grabbing people off of the street and taking them away in unmarked cars.
Other videos show the agents dealing violently with protesters. The agents have also used tear gas on the protesters. Even Portland's Mayor, Ted Wheeler, was caught in tear gas used by the agents.
Mr. Trump says the agents are there to protect buildings that belong to the federal government, but the agents aren't always staying near these buildings.
Over the last two months, Portland's daytime protests have been largely peaceful.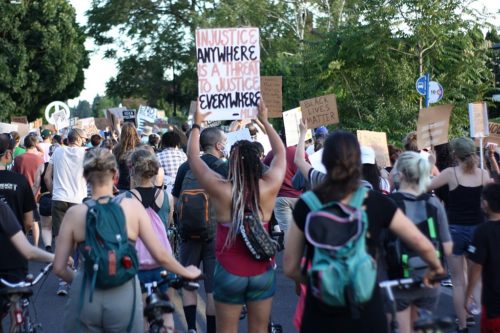 At night, sometimes smaller groups of protesters have set fires, torn down fences, or thrown bottles at police. Since the federal agents have arrived, the protests and clashes have grown larger and more violent. That's true in many US cities.
The agents in Portland have gotten the most attention, but Mr. Trump has now also sent agents to Seattle, Washington, Chicago, Illinois, Kansas City, Missouri, and Albuquerque, New Mexico.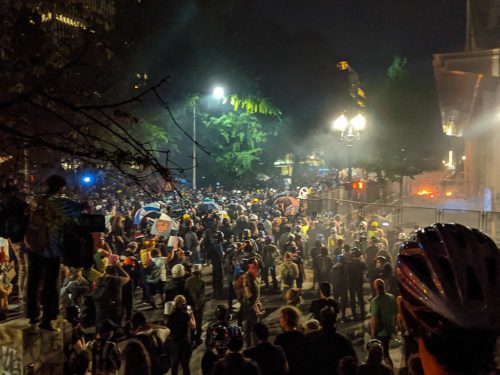 In most places where Mr. Trump has sent his agents, city and state governments have protested. The local mayors and governors don't want Mr. Trump's agents, and have even sued the federal government to try to get the agents removed.
"This is a democracy, not a dictatorship," wrote Governor Kate Brown of Oregon. "We cannot have secret police abducting [taking] people in unmarked vehicles."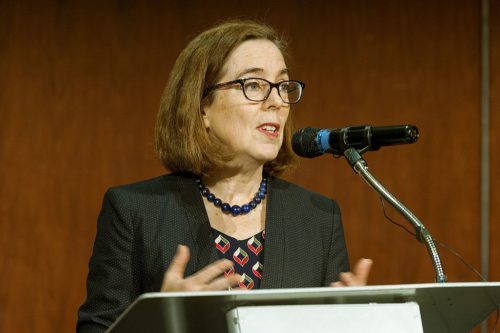 DHS leader Chad Wolf has said, "I don't need invitations by the state, state mayors or state governors to do our job. We're going to do that, whether they like us there or not."
The situation highlights an important issue in American politics – how much power the national government has compared with how much power local governments have. Experts disagree about whether Mr. Trump's use of federal agents is legal.
Mr. Trump's use of federal agents has changed the protests. Though the protests are still mainly about respect for Black lives, much of the anger of the protesters is now also focused on Mr. Trump and his agents.
Mr. Trump seems to be hoping that his push for "law and order" will help him in November's election.
Focusing attention on the protesters is also a way of taking attention away from the very serious coronavirus problems in the US. Though Mr. Trump has said the coronavirus will just "disappear", it has grown almost out of control under his leadership.
---
Did You Know…?
Hundreds of mothers have joined together to protect protesters. The women are wearing yellow shirts, linking arms and creating a "Wall of Moms" between the agents and the protesters.