The coronavirus pandemic has been hard on most businesses, but airlines have been hit harder than most. Many airlines have been forced to shut down. Those that remain in business are having to get creative.
As the coronavirus spread, many countries shut themselves off from international travel to keep the virus from spreading. At the same time, the number of people traveling by air within countries also dropped.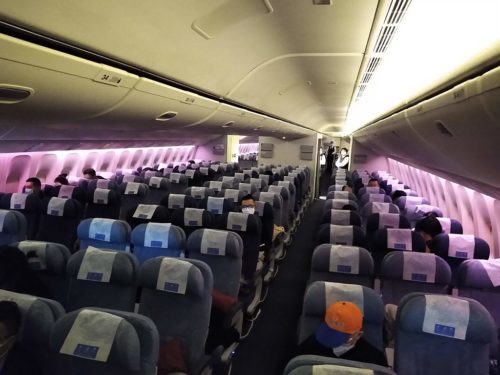 Some travel limits have now been relaxed, but many countries are still limiting international air travel. And even where air travel is allowed, many people simply aren't interested in flying, seeing it as too dangerous.
The coronavirus has also brought added costs for airlines, including many new steps to keep passengers safe. To allow social distancing, most airlines aren't using their middle seats. Others are looking at completely changing the seat layout to better protect passengers.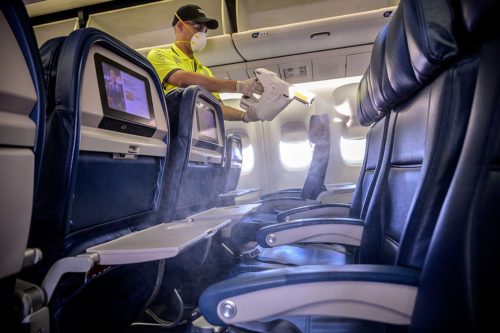 To encourage more people to fly, many airlines have given up the extra costs they used to charge for changing tickets.
The loss of passengers and the extra costs have been a disaster for airlines. Running an airline is hugely expensive, and many airlines have been unable to survive. At least 14 airlines have shut down because of the coronavirus.
The airlines that are still in business are trying to save money by letting thousands of workers go. In some cases, the move is permanent. In others, airlines are letting workers go temporarily, hoping they'll be able to bring them back later.
To keep money coming in, airlines are getting creative. Since there aren't as many passengers, many airlines are now carrying more cargo (packages and similar items). One airline, AirAsia Group, is now focusing on delivering fruits and vegetables.
Other airlines are offering unusual "trips", which wind up back where they start. Australia's Qantas Airlines is selling sight-seeing trips over Antarctica. An airline in Japan offered a 90-minute flight with a Hawaii theme, where the plane crew wore Hawaiian shirts and served special drinks.
There have been similar flights in Taiwan and China. Passengers buy a plane ticket and get to fly around their own country for a few hours before landing at the same airport.
In July, Taiwan's Taipei Songshan Airport offered a flight that never even took off. Over 7,000 people applied, but only 60 were chosen.
Each passenger went through check in, security, and passport control before taking their seat on the plane. Fifteen minutes later, the passengers exited the plane and were allowed to shop or eat in the airport. The idea was such a success that the airport later offered more fake flights.
The coronavirus has also affected companies that work with airlines. Several companies that provide food to airlines are now selling airplane meals directly to customers. Air Asia even opened a restaurant selling airplane food at a mall in Malaysia.
The effects of the pandemic on airlines will continue for a long time. In order to survive, airlines will need to keep coming up with new and creative ways to make money.