Suu Kyi's Party Remains in Power in Myanmar
Myanmar's State Counselor Aung San Suu Kyi will remain in power as a result of last Sunday's elections. Her National League for Democracy (NLD) party has won 368 seats, far more than the 322 seats required to form a government.
The main opposition party, which was created by the military, only won 24 seats. The opposition says it is protesting the election results, but observers say the election was held fairly.
There will still be many members of the military in parliament. Myanmar was ruled by the military from 1962 to 2011. In 2008, a new constitution was approved, which gives the military 25% of the seats in parliament.
Ms. Suu Kyi was held prisoner by the military for years and years. She became popular around the world for her brave struggle. She was finally freed in 2010.
In the 2015 election, her party easily took control of parliament. Ms. Suu Kyi was named state counselor, a position like prime minister.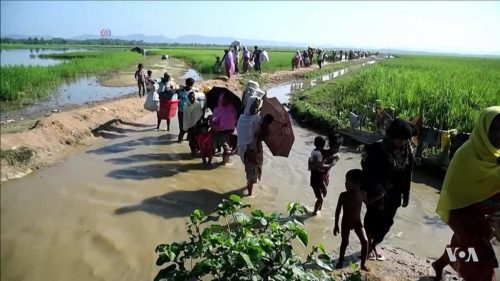 But in her time leading the country, Ms. Suu Kyi failed to stop brutal and terrible attacks against the Rohingya people. Thousands of Rohingya people were killed, and over 700,000 were forced to leave the country for safety.
Outside of Myanmar, Ms. Suu Kyi is often criticized for her country's treatment of the Rohingya people. But the election shows that Ms. Suu Kyi is still very popular inside the country.
India Celebrates a Different Kind of Diwali
On Saturday, people across India began to celebrate Diwali, the festival of lights. The Hindu celebration is usually a time for people to get together with others. Lighting lamps and setting off fireworks are important parts of the holiday, as a sign of light winning out over darkness.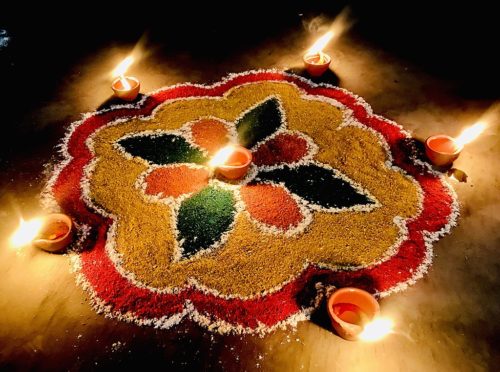 This year, because of the coronavirus, people are being encouraged to limit how they get together. Many temples are holding ceremonies online, hoping to keep large numbers of people from coming together.
Though lights are still an important part of Diwali, in some places, like Delhi, people are being encouraged not to set off fireworks. At this time of year, air pollution gets very bad in India. The days after Diwali are often the worst because of all the smoke from the fireworks.
Studies have shown that breathing polluted air long term can make it more likely that people will get the coronavirus. Recently, the rates of Covid-19 in Delhi have been going up sharply. It will be a challenge to make sure that Diwali doesn't make things worse.