US Marks Over 500,000 Coronavirus Deaths
The United States marked a sad record this week – over half a million Americans have died because of the coronavirus. On Monday afternoon, President Joe Biden held a ceremony to remember those who have died.
In a short, but emotional speech, Mr. Biden said he shared the sadness of those who had lost family members to Covid-19.
😕
This image has not been loaded because of your cookie choices. To view the content, you can accept 'Non-necessary' cookies.
The US has had far more deaths from the coronavirus than any other country. Mr. Biden pointed out that with over 500,000 deaths, the coronavirus has now killed more people in the US than were lost in battle during World War I, World War II, and the Vietnam War combined.
After the ceremony, Mr. Biden called for a moment of silence to remember those who have died. He also asked for flags to be flown halfway up the flag pole, which is a sign of respect.
😕
This image has not been loaded because of your cookie choices. To view the content, you can accept 'Non-necessary' cookies.
Though the virus has had a terrible effect in the US, there has been some good news recently. Since January, the number of new cases has dropped sharply, and is still going down.
In other good news, a new vaccine made by Johnson and Johnson has been shown to work well. The vaccine is expected to be approved for use in the US soon.
Europe's Mount Etna Erupts, Putting On A Show
Mount Etna, Europe's largest volcano, has been very active recently, erupting several times in the last few weeks. On Monday, the volcano shot out lava fountains that reached 0.93 miles (1.5 kilometers) into the sky.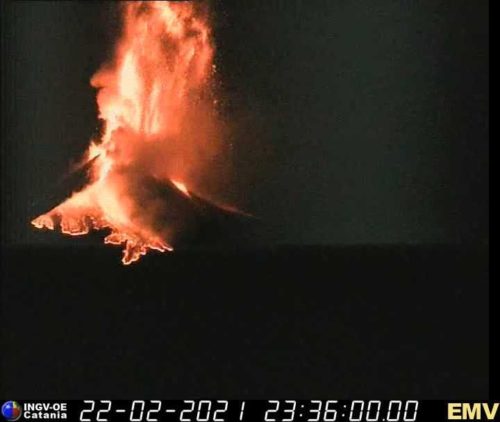 As one volcano expert said, "Etna is putting on a show these days." The volcano is shooting out magma [melted rock] from deep inside the 2-mile (3.3 kilometer) high mountain.
The volcano is located on the Eastern coast of the island of Sicily, not far from the city of Catania. Though the eruptions are the largest in years, scientists say they aren't unusual for Mount Etna, which is one of the most active volcanoes in the world.
So far, the volcano isn't a threat to people in the area, but the smoke, ash, and small rocks it has created have caused minor problems, including temporarily closing Catania's airport.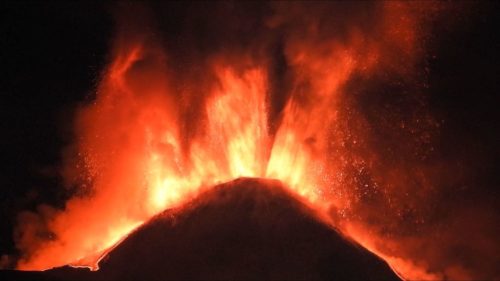 Massive Fatberg Cleared From London Sewers
Thames Water says it has cleared a "huge, disgusting" fatberg from London's sewers. The fatberg was described as being as heavy as a "small bungalow" (small house).
A fatberg is a large, hardened mess of grease, oil, baby wipes, and other items that have clumped together after being put down a toilet or a sink instead of into a trash can.
Liquids like cooking oil and grease may look like they can go down the drain, but in cold water they harden and put a thick layer of slimy grease on everything they touch.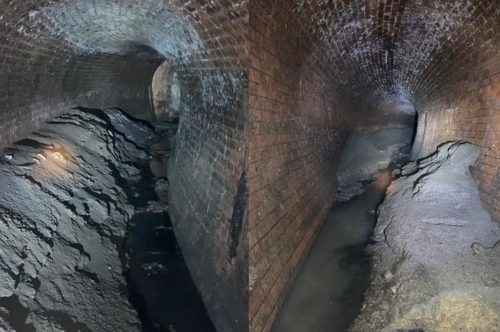 Thames Water said it took a team of workers about two weeks to break up the nasty-smelling fatberg. If the fatberg had gotten any bigger, it could have caused sewer water to back up into homes and businesses.
"We'd ask everyone to help fight the fatberg by only flushing the 3Ps – pee, poo and paper," said Matt Rimmer, speaking for Thames Water.