The winner of this year's Children's Climate Prize was announced on Monday. Fifteen-year-old Reshma Kosaraju was chosen from among the finalists for her project, which uses artificial intelligence to predict forest fires.
The Children's Climate Prize (CCP) was started by the Swedish company Telge Energi. It's been given every year since 2016 to a person between the ages of 12 and 17 who has made "extraordinary efforts" to improve life on the planet for children now and in the future. This year, the prize organizers report that a record number of young people from 32 different countries were nominated for the prize.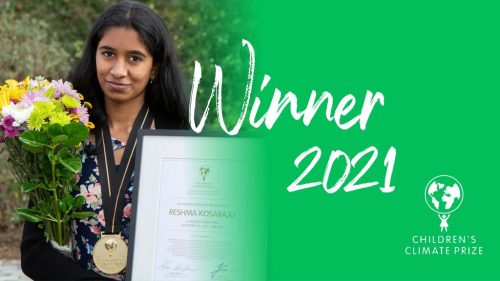 Artificial Intelligence
When people talk about artificial intelligence (AI), they often mean something called "deep learning". In deep learning, computer programs sort deeply through huge amounts of information. This allows them to find patterns humans may not have noticed. These patterns can then be used in new and surprising ways.
Winner: Reshma Kosaraju
This year's winner was Reshma Kosaraju, a 15-year-old who lives in Saratoga, California. Her idea was to use AI to predict where forest fires might happen.
To build her deep learning model, she used weather information like temperature, humidity, wind speed, and how dry the soil is. She also looked at human behavior. Her model can predict where and when forest fires are most likely to happen, and it's right about 90% of the time.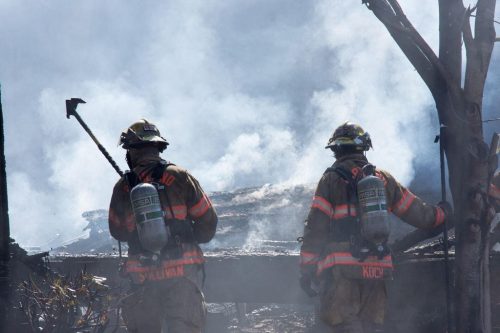 Reshma hopes to turn her program into an app that will be useful to fire fighters. She also hopes it will help people who live in areas where forest fires are likely.
Children's Climate Prize Finalists
Yash Narayan
Yash Narayan is 17 and lives in San Carlos, California. He also used AI for his project. He created a smartphone app called DeepWaste. Yash realized that a lot of waste could be avoided if people had a simple system for deciding what could be recycled, what could be composted, and what was truly garbage.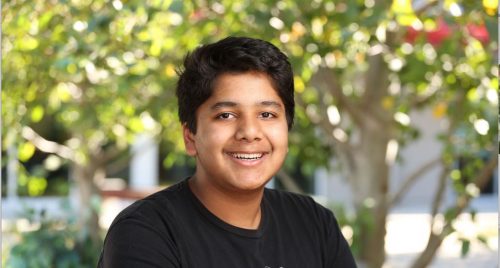 Users who download the app can use their phone's camera to quickly find out the best way to get rid of something.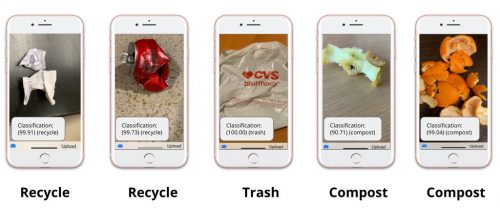 Fernanda Barros
Sixteen-year-old Fernanda Barros is from Pará, Brazil, where she helped start the group Fridays For Future Amazonia (FFFA). Brazil's Amazon rainforest is seriously threatened.
FFFA, based on the Fridays For Future movement started by Greta Thunberg, is working to protect the rainforest. Fernanda says, "We have the facts, we have the science, we have team effort, and we won't stop!"
Fernanda also started a group to help out indigenous people during the coronavirus pandemic.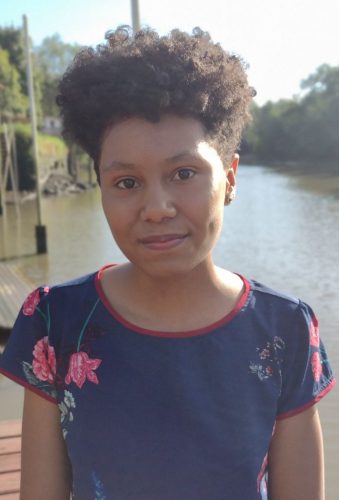 Lesein Mutunkei
Lesein Mutunkei, a 17-year-old from Nairobi, Kenya was named a finalist for his work in fighting deforestation. His project is called Trees For Goals (T4G). It encourages soccer teams to plant 11 trees for every goal scored (one for each player).
Already, over 1,500 trees have been planted, and Lesein is working to spread the idea further. He would really like to get the soccer group FIFA to back the idea.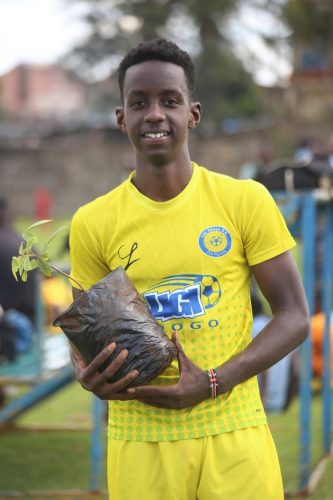 Anjali Sharma
Seventeen-year-old Anjali Sharma is from Melbourne, Australia. She was named a finalist for taking Australia's Environment Minister to court in an attempt to stop a coal mine from being expanded. The case resulted in the court saying that the government had a "duty of care" to protect young people.
This court victory could force the government to be more careful in decisions that will affect children's futures. It has also inspired others to use the courts to force action on the climate crisis.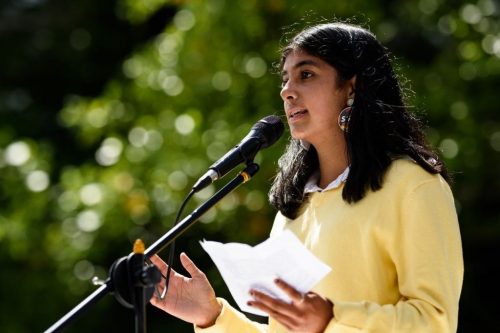 ---
Did You Know…?
If you think someone you know would be a good choice for the Children's Climate Prize, you might think about suggesting them for the prize. The organizers will begin taking names for next year's prize in March.