Ukraine and Russia Agree on Safe Paths Out for Civilians
People representing Russia and Ukraine met again on Thursday for peace talks. The meeting didn't lead to an end to the fighting, which Ukraine had hoped for.
But the two sides did agree that there should be safe paths to get civilians out of areas where there is fighting. They called these paths "humanitarian corridors". If needed, soldiers would stop fighting temporarily to create these corridors, so that people can get out safely. It's not clear when, where, or how these corridors would be created.
The need to protect civilians is growing as Russia continues to pound Ukraine with large weapons and rockets. One Ukrainian city has been taken by Russia, and several others are being surrounded by Russian forces.
Ukraine reports that so far, over 2,000 civilians have been killed in the war. More than 1 million people have left Ukraine and are now taking shelter in nearby countries.
The two sides have agreed to meet again soon.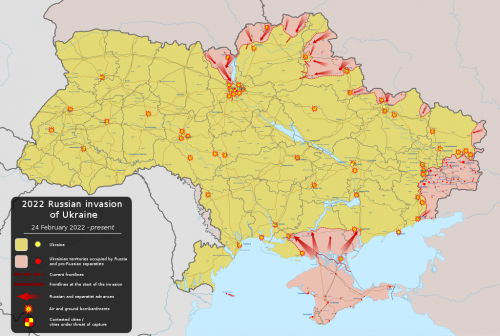 Start of Pro Baseball Season in US Delayed
On Tuesday, Major League Baseball (MLB) announced that this year's baseball season wouldn't start on March 31 as planned. MLB leader Rob Manfred said he was canceling the season's first two games for all teams. Players won't be paid for the canceled games.
The owners of baseball clubs and the players' union can't agree on conditions for a new deal. The last deal between the players and owners was made in 2016, and ended in December. Because of the disagreement, players have been "locked out" of the clubs since early December.
The players' union wants players – especially younger players – to be paid more. Players also don't like the limits currently placed on how much money teams can spend on players. The two sides have been talking for nearly a year, but still haven't found a solution that both sides will accept.
This is the first time since 1995 that MLB games have been canceled because of a disagreement between players and owners. During the 1994-1995 baseball season, the players went on strike. That strike led to 948 games being canceled, including the 1994 World Series.
As long as the two sides can't reach a deal, more games are expected to be canceled.
Large Rocket Part Will Slam Into Moon
A large rocket part is expected to slam into the moon on Friday morning. The rocket part is about 39 feet (12 meters) long and weighs about 8,800 pounds (4,000 kilograms). It's the first time a man-made object has smashed into the moon by accident.
The huge piece of "space junk" was first spotted in January. The rocket part is believed to come from the 2014 launch of a Chinese spacecraft. China says the rocket part isn't Chinese.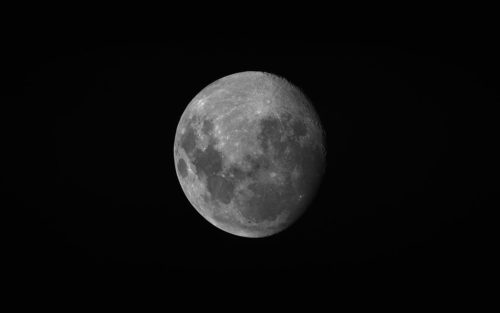 The rocket part will hit the moon at a speed of about 5,775 mph (9,300 kph). The impact is expected to leave a crater (hole) 65 to 98 feet (20 to 30 meters) across. Because the rocket will hit the far side of the moon, the impact won't be seen directly from Earth. Scientists expect to get pictures of the crater from satellites orbiting the moon, but that may take weeks.