Washington, DC —(Map)
On Wednesday, Representative Nancy Pelosi spoke for more than 8 hours straight. Ms. Pelosi, who is 77 years old, is the leader of the Democrats in the US House of Representatives . She gave the speech to protest a bill which gave more money to keep the government running.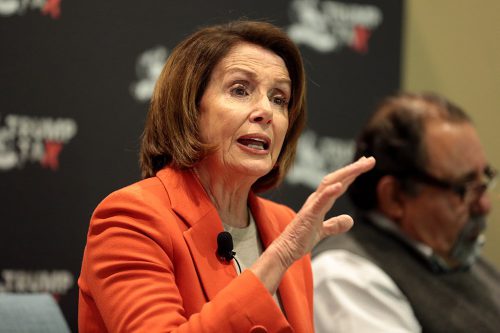 Ms. Pelosi protested the bill because it did not protect the "Dreamers" . "Dreamers" are young people who were brought to the US without permission when they were children. Without protection, many of them will be forced to leave the US. In her speech, Ms. Pelosi read many letters written by Dreamers, telling about their lives and families. The letters were often very sad.
In the Senate , giving long speeches to stop work on a law is called a filibuster. But in the House of Representatives, this is unusual. Ms. Pelosi used a special rule, called the "magic-minute rule". This rule let her speak as long as she wanted, since she is the House minority leader. She is the minority leader because there are not as many Democrats in the House as there are Republicans Ms. Pelosi set a new record for the longest speech in the House of Representatives.
😕
This map has not been loaded because of your cookie choices. To view the content, you can accept 'Non-necessary' cookies.