Washington, DC —(Map)
Two important European leaders visited President Trump at the White House this week: President Emmanuel Macron of France and Chancellor Angela Merkel of Germany.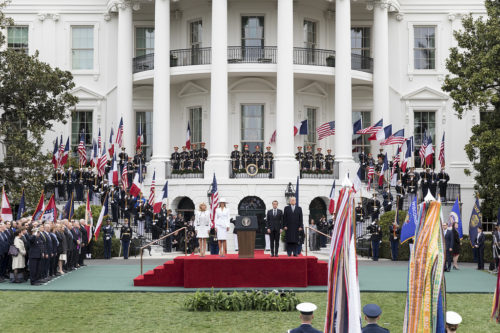 Mr. Macron's visit was a longer and fancier "state visit". A state visit is when the head of a foreign country comes to visit for several days. There are certain special activities that happen during a state visit, including a formal state dinner.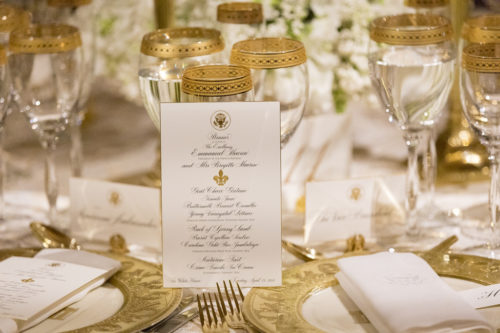 It is a chance for the two leaders to talk. It is also a way for one country to show that they honor and respect the other country.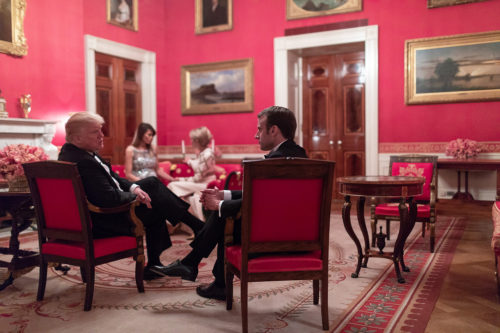 Mr. Macron and Mr. Trump had several chances to discuss ideas during the visit. Many people say that the two men seem to get along well, even though they don't agree on everything. The two became friendly when Mr. Trump visited France last year. Mr. Macron also supported Mr. Trump and joined in a missile strike on Syria earlier this month.
On Wednesday, Mr. Macron spoke to the US Congress . Mr. Macron was clear about some areas where he has different ideas than Mr. Trump. Members of Congress seemed to like Mr. Macron's speech. They clapped many different times as he was speaking.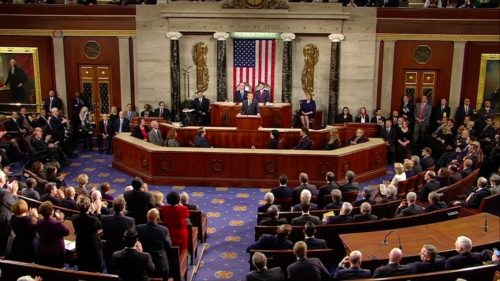 One area where Mr. Macron disagrees with Mr. Trump is the environment. Mr. Macron believes the US should re-join the Paris Agreement. The Paris Agreement is an agreement between countries to help control climate change . The US was part of the Paris Agreement until Mr. Trump pulled out of it last year. Mr. Macron said he thought Mr. Trump might change his mind. "Let us work together in order to make our planet great again," he said.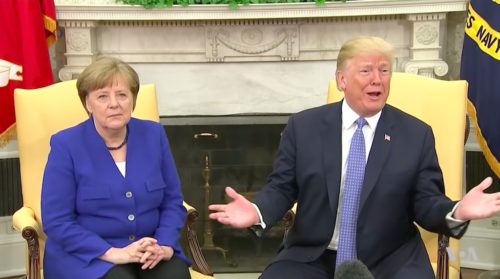 On Friday, Germany's leader, Ms. Merkel, met with Mr. Trump in a "working visit". The two leaders met and talked. Mr. Trump has a plan to change the way the US buys and sells things with other countries. Ms. Merkel asked him to think carefully about that plan. She thinks it will hurt Europe and will not help the US. Ms. Merkel, like Mr. Macron, also wants Mr. Trump to stick with an agreement to keep Iran from getting nuclear weapons.
Mr. Trump does not seem to get along with Ms. Merkel as well as he does with Mr. Macron. The last time they met, Mr. Trump did not even shake Ms. Merkel's hand. This time he was more polite. The two shook hands and kissed each other on the cheek.
In spite of the different ways that Mr. Trump treats them, many people think that neither leader had much luck in changing Mr. Trump's ideas.
😕
This map has not been loaded because of your cookie choices. To view the content, you can accept 'Non-necessary' cookies.