London, England —(Map)
A group of people have been given permission for an unusual protest against US President Donald Trump's visit to the UK. The group plans to fly a huge balloon that shows the president as a baby wearing a diaper.
When British Prime Minister Theresa May invited Mr. Trump to visit the UK, many people in the UK were not happy about it. Two million of them signed a letter saying that Ms. May should not invite Mr. Trump.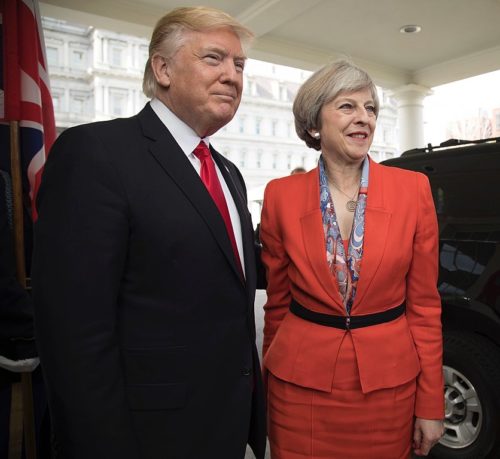 Mr. Trump was planning on visiting the UK earlier this year, but changed his mind. Some people think that he changed his mind because he didn't want to be embarrassed by protests against him.
When people found out that Mr. Trump was planning on visiting in July for sure, they began planning more protests. There are many "Stop Trump" protests planned for the days when Mr. Trump will be visiting the UK next week.
The most unusual protest is a 20 foot (6 meter) blimp (helium balloon) that shows Mr. Trump as a baby wearing a diaper. Leo Murray started raising money on the internet to create the protest blimp. He got more than enough money in less than two days.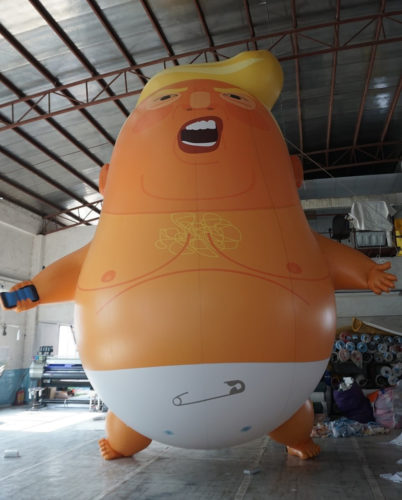 On the site where the group was raising the money, Mr. Murray said that Mr. Trump was a "big, angry baby". Mr. Murray is hoping to upset Mr. Trump with his blimp. "…He really seems to hate it when people make fun of him," Mr. Murray wrote.
At first it didn't look like the blimp would be allowed to fly. The London government thought that the balloon might be art, but not a real protest. But after talking with the group that created the blimp, the city gave permission for the balloon to fly. A person speaking for the mayor, Sadiq Khan, said the mayor supported peaceful protests, and understood that protests "could take different forms."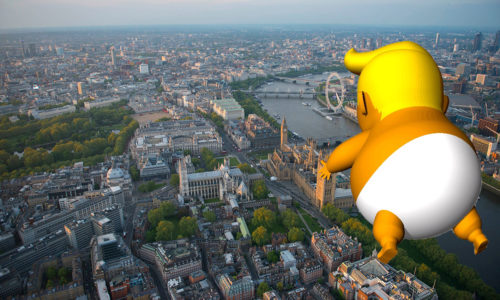 The group still needs permission from the police and the people who decide where planes can fly.
Mr. Trump probably won't see the blimp baby. His visit has been planned so that he spends much of his time outside of London, where most of the protests are expected.
But people in the UK who like Mr. Trump are not happy about the mayor's decision to let the "Trump Baby" balloon fly. Now they are trying to raise money on the internet for their own protest. They want to fly a blimp that shows the mayor as a baby wearing a diaper.
😕
This map has not been loaded because of your cookie choices. To view the content, you can accept 'Non-necessary' cookies.