Zwolle, Netherlands —(Map)
In 2015, two inventors had an unusual idea – what if you recycled plastic, and turned it into a road? Now the world's first plastic bike path has been created to test their idea.
The Netherlands is famous for being bike friendly, and the city of Zwolle has just gone a little bit further. On September 11, the city opened a 100 foot (30 meter) bike path made of recycled plastic.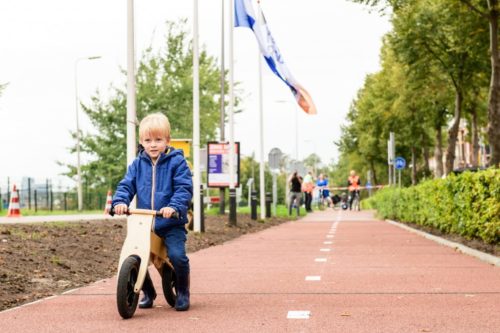 The plastic used to make the path is equal to about 500,000 plastic bottle caps. The path is not 100% recycled plastic, but the group that created it, PlasticRoad, hopes future paths and roads will be.
Most roads in the world today are made with asphalt – a sticky black mixture that creates a lot of pollution. Asphalt is heavy to move and must be heated when making a road. Using asphalt to make roads takes a lot of energy.
PlasticRoad says their way of making roads is better in many ways than asphalt roads.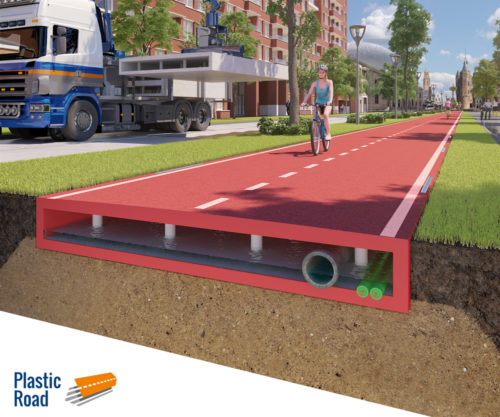 PlasticRoad creates its roads in pieces in a factory. All of the pieces are the same. Because the sections of the plastic road are light, they are easy to move around.
To make the road, a special truck simply drives along and lays down the pieces, almost like putting bricks in a sidewalk. This makes it much faster to make than an asphalt road.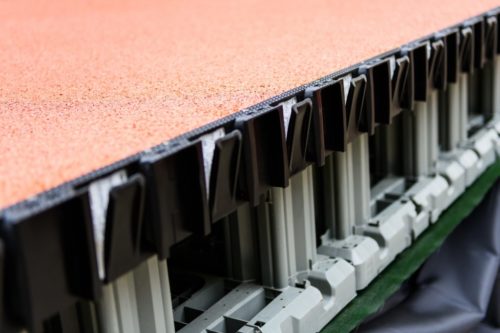 PlasticRoad thinks their road will last three times as long as an asphalt road. But if part of it breaks, it is easy to take out the broken section, and replace it. The broken section can then be recycled once more and turned into a road again.
The plastic roads are hollow underneath, allowing rainwater to flow away, instead of flooding the street. The hollow area also makes it easy to run pipes or cables under the road.
PlasticRoad is a project created by three companies. One company creates roads and buildings, another makes plastic pipes, and the third is a big oil company.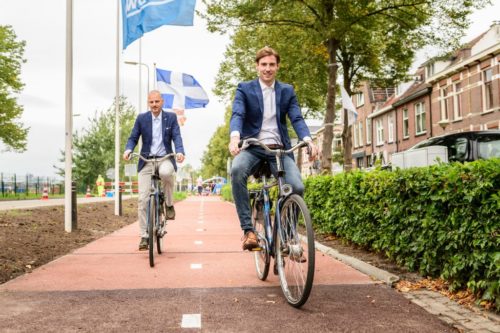 The inventors, Simon Jorritsma and Anne Koudstaal, said that when they first had the idea, "we didn't know how to build a plastic road. Now we know."
Many people think this is a creative way to recycle plastic, but some are worried. One of the biggest concerns is what will happen to the bits of plastic that break off as the path is used. Already, the world is facing a major problem with microplastics. Some people think plastic roads will create more.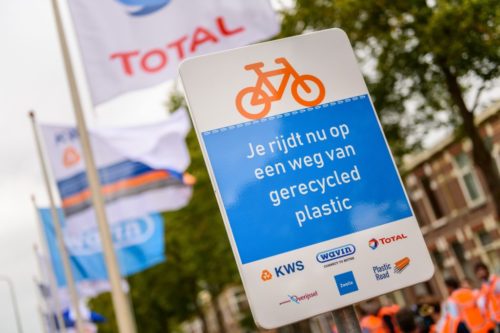 Because this is a new idea, PlasticRoad is treating it as a test. They want to find the problems so they know how to make it better. They have put special sensors in the path to collect information. For example, the sensors will record the temperature, how many people have ridden on the path, and how much weight goes across the path.
The company is planning another test in Giethoorn, Netherlands for November. They hope to learn enough from the bike paths to make a real plastic road one day.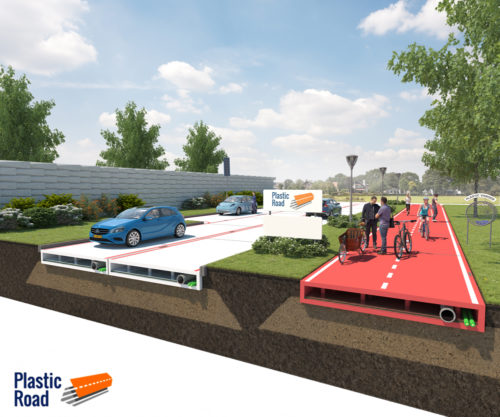 😕
This map has not been loaded because of your cookie choices. To view the content, you can accept 'Non-necessary' cookies.