You might expect that there would only be one tall minor league baseball pitcher with red hair and a red beard named Brady Feigl. If you did, you'd be wrong.
Major League Baseball (MLB) is the highest level of pro baseball in the US. MLB teams usually own several minor league teams. These teams are called "farm teams" because they are used to help players "grow" to become major league players.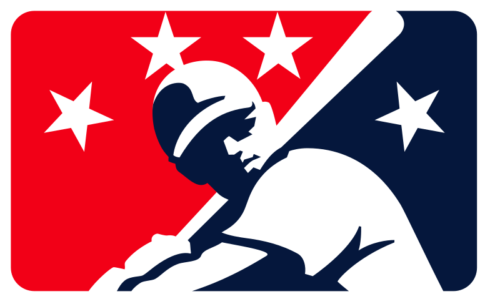 Brady is not a very common first name in the US, and Feigl is certainly an unusual last name. But there are two men playing minor league baseball in the US named Brady Feigl. One plays for the Nashville Sounds, a Texas Rangers farm team. The other plays for the Beloit Snappers, which is a farm team for the Oakland A's.
What makes the situation even more unusual, is that the two men look so much alike. Both men are 6 feet, 4 inches (193 centimeters) tall. Both men have red hair and red beards, and wear glasses when they play.
Whoa. pic.twitter.com/gYp0XKazg3

— ESPN (@espn) September 5, 2018
There are a few differences. The Feigl who plays for the Nashville Sounds in Tennessee is the older of the two. He's 27, weighs 195 pounds (88.6 kilograms), and throws with his right arm.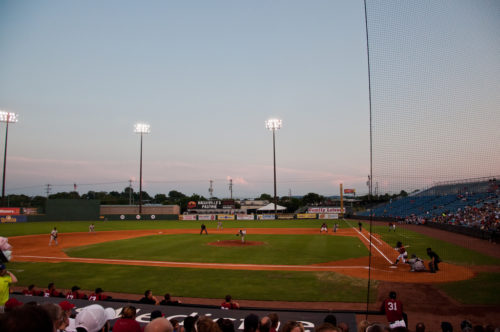 The younger Feigl is just 22. He plays for the Beloit Snappers in Wisconsin. He's about 35 pounds (16 kilograms) heavier, and throws with his left arm.
Until recently, neither man knew that the other existed. They found out because the same doctor did surgery on their throwing arms. When the doctor's office called the younger Feigl about an appointment for surgery he'd already had, he knew something was up. "That's how I found out there was two of us," he said.
Well….this is awkward. Our bad. pic.twitter.com/Z1cE2Oz7vw

— Ole Miss Baseball (@OleMissBSB) November 28, 2017
People have been confused about the two players on social media. At least one person learned that there were two Brady Feigls when they wished "Happy Birthday" to the wrong one on Twitter.
The men say that they are not related, as far as they know. Growing up, neither one knew any Feigls outside of his own family. But the older Feigl says there must be a connection. "There has to be some kind of relation down the line," he said. "It's too rare."
Which one of these players is Brady Feigl? Trick question: they are both named Brady Feigl. One is in the Rangers system, and the other is in the A's system. pic.twitter.com/nCIufSkpdQ

— Levi Weaver (@ThreeTwoEephus) September 1, 2018
The two men have now met in person and both seem to enjoy having someone to share the experience of being Brady Feigl with.
Says the older Brady Feigl, "I think it's awesome. That there's someone out there who looks like you, but to have the same name and look similar? It's pretty crazy."