Utrecht, Netherlands —(Map)
A jogger running in Utrecht, Netherlands came across something unusual in the middle of a field – a lion cub in a cage. The lion has now been taken to a shelter.
The young lion had been left in a cage in a field where the jogger happened to run. After the police were called, they asked a local animal doctor to help move the cub.
Vanochtend kregen de collega's een wel hele bijzondere melding in Tienhoven. 🤨🦁 Iets gezien of gehoord?. Laat het ons weten #tienhoven #gevonden #getuigenoproep #politie https://t.co/g1n5VgJbn5 pic.twitter.com/HyVbgp2Izk

— PolitieStichtseVecht (@PolitieStiVe) October 7, 2018
Peter Klaver runs a special clinic near Utrecht for wild animals. He says that he has traveled around the world to deal with wild animals like lions and tigers, but he has never seen a situation like this. "The cage was not very strong and there was a danger the animal could have escaped," he said.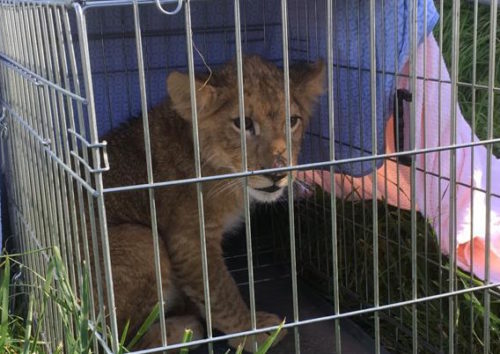 Dr. Klaver often has to stun large animals in order to move them safely, but in this case he was able to move the lion cub into his van simply by lifting the cage.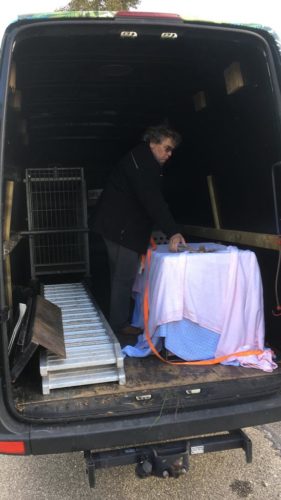 Dr. Klaver says he doesn't know how the lion wound up in the field, but he thinks that maybe someone got the baby cub for a pet but changed their mind when they saw how big it was growing.
The cub has been taken to Stichting Leeuw, a group that works to put rescued big cats back in the wild. Right now the cub is being kept by itself to make sure it's not sick and can't make other animals sick. After some time, the group hopes to return the cub to Africa.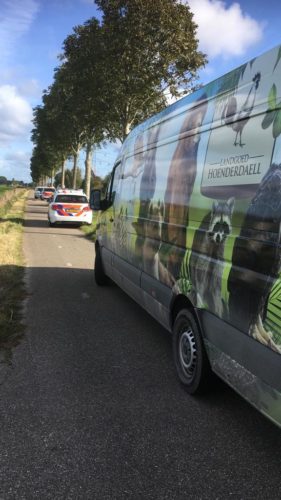 Robert Kruijff, who leads Stickting Leeuw, agreed with Dr. Klaver, saying, "We've never seen anything like this before." He says that it's possible the animal came from a private owner, a small animal park, or a circus.
The police are still looking for more information on the person who left the cub. Several people have pointed out that the animal could have died if the jogger had not found it.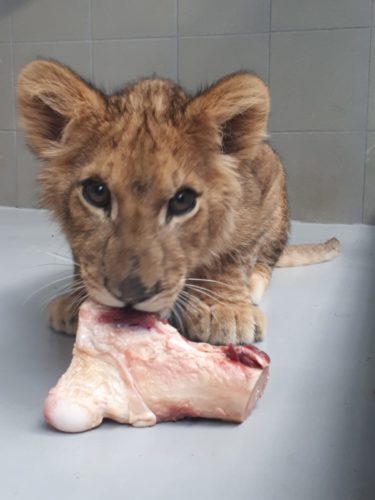 For now the cub seems to be healthy and happy. It is eating well and is enjoying the rubber ball and other toys it has been given to play with.