Helsinki, Finland —(Map)
If you are traveling, it's a good idea to wash your hands often – especially after you go through airport security. The plastic trays are a great way to spread illnesses.
People across the US celebrated Thanksgiving yesterday. Thanksgiving always falls on a Thursday, and many people turn the celebration into a very long weekend. People may leave on Wednesday before Thanksgiving and not go back home until Sunday.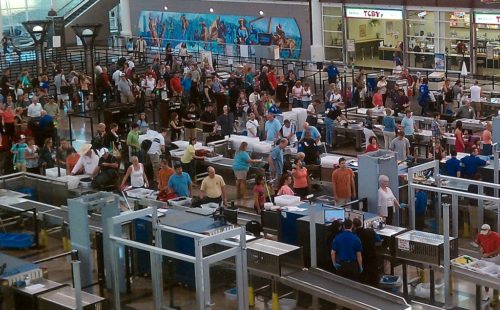 This Thanksgiving, Americans are traveling in record numbers. About 13 million people are expected to pass through US airports Between Wednesday and Sunday. That number rises to 30.6 million for the two-week period around Thanksgiving.
The bad news is that when so many people get together, they can share lots of germs and spread illnesses. Traveling is one way illnesses can spread quickly.
In the US, the "flu season" has begun. Flu is a disease that can cause coughing, runny noses, aches, and fevers.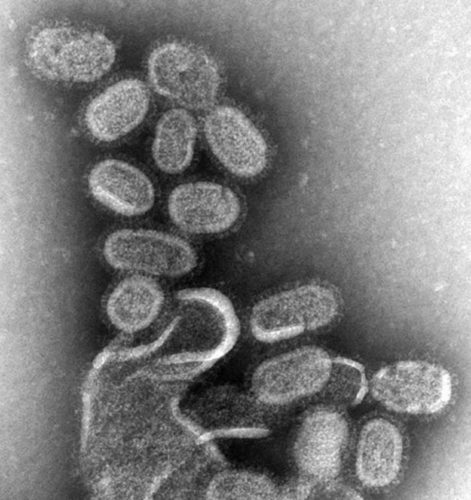 Flu is a kind of virus. It makes people sick by copying itself in the human body. For most people, flu is just an unpleasant experience, but it can be deadly. Over 80,000 people in the US died of the flu during the flu season last year.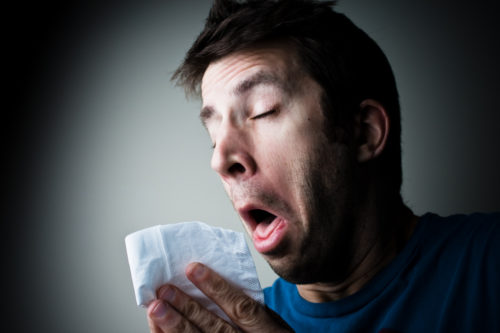 Flu and other viruses, like the common cold, can be spread through the air when someone coughs or sneezes. People who don't have a virus can also get sick by touching things that have been handled by people who do have a virus.
That brings us back to airports and traveling. Scientists from Finland and England studied the ways that viruses can be passed in airports. For two years, they tested surfaces all through the airport in Helsinki during flu season.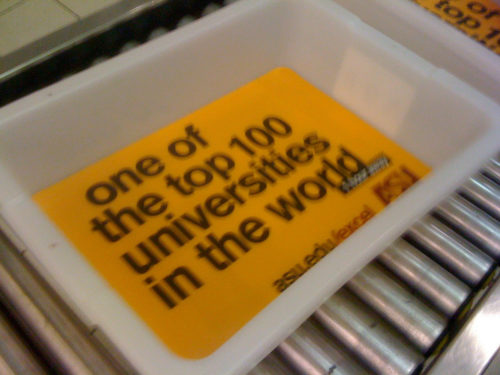 They found that half of the plastic trays they tested in airport security areas carried viruses. This is a problem because the trays are used by pretty much everyone who is going to fly. The trays are often passed from hand to hand, making it easy for the viruses to spread.
Doctors have said that it's a good idea for people to clean their hands both before and after they go through airport security. Cleaning before you go through security makes sure you don't spread your germs to other people. Cleaning them afterward helps get rid of viruses or other harmful germs you may have picked up as you went through security. You can clean your hands by using hand sanitizer or by washing them well.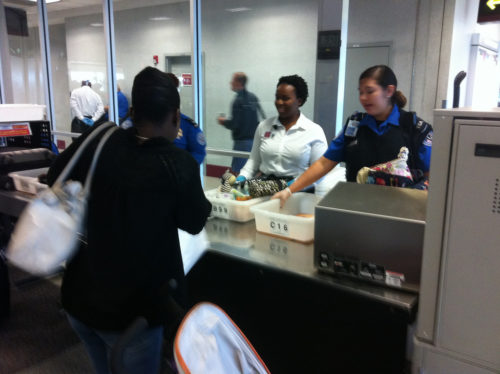 It's not just the trays that are a problem. Anything that people touch can carry germs. The scientists also found viruses on counters and glass that people leaned on or touched, as well as the keypads of credit card machines. They found the most viruses on a toy in the airport gift shop. The place they found the least germs? Bathrooms.
Dr. Paul Pottinger, who studies how flu and other diseases are spread, says that most germs "…are harmless, and some might even be helpful. But once in a while they can make you sick. So don't panic, don't worry, just clean your hands."
😕
This map has not been loaded because of your cookie choices. To view the content, you can accept 'Non-necessary' cookies.