Houston, Texas —(Map)
George Herbert Walker Bush, the 41st president of the US, died Friday at age 94. Mr. Bush was president for one term, leading the US through a time of huge world changes.
Mr. Bush will probably be remembered as a man who spent much of his life working to help his country. Many people saw him as a kind man who tried hard to do the right thing.
At age 18, Mr. Bush was flying planes for the U.S. Navy during World War II. Once, he escaped from a crashing plane and had to be rescued from the sea.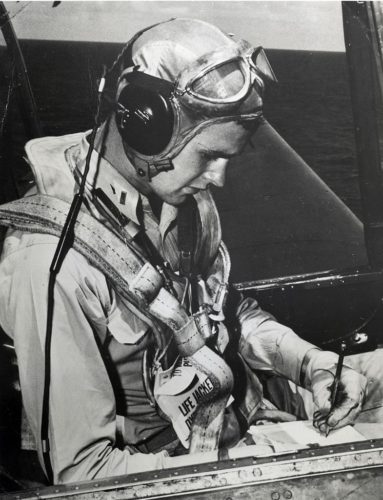 After the war, Mr. Bush came home, got married, and went to college at Yale. After Yale, Mr. Bush went to Texas, where he earned millions in the oil business.
In the 1960s, Mr. Bush, a Republican , decided to try politics. Though he was elected to Congress once, he actually lost more races than he won. But he was noticed by other Republicans, who liked his efforts.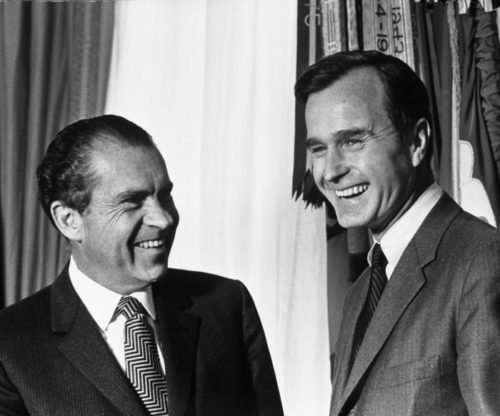 In 1971, President Nixon chose Mr. Bush to represent the US at the United Nations. This was the beginning of Mr. Bush's experience with other countries – something that would be important in his later years.
In 1974, Mr. Bush was made the US ambassador to China. In 1976, he was put in charge of the C.I.A. – the American spy group. In this position, he learned even more about countries around the world.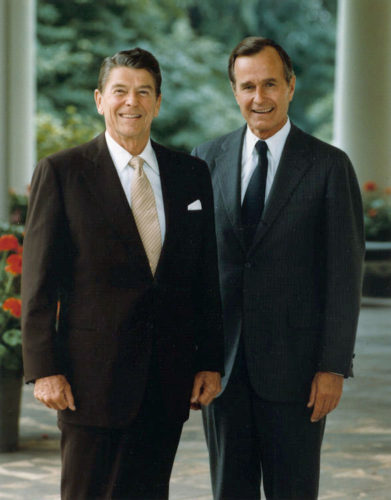 Mr. Bush ran for president in 1980, but wound up serving as vice president to Ronald Reagan for eight years.
Finally, in 1988, he was elected president. There were many worrying things happening in the world then. The US had been enemies with a country called the Soviet Union since the 1950s. After Mr. Bush became president, the Soviet Union began to break up into many smaller countries. The largest of these countries is Russia.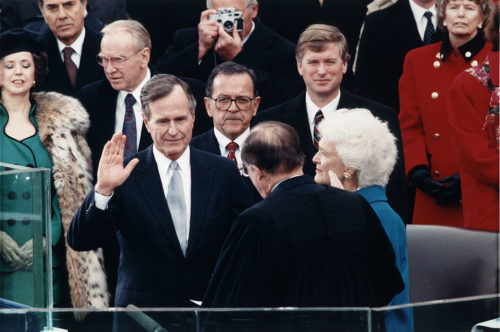 It was a dangerous time, and many things could have easily gone wrong. Mr. Bush worked hard to make sure that Europe came through these difficult times in a safe and stable way.
In 1991, when Iraq attacked Kuwait, Mr. Bush sent the US Army to fight over there. This is often known as the first Gulf War. It was short, and mainly successful war. At the time, it helped make Mr. Bush very popular.
Some people see Mr. Bush as a kind of politician that is uncommon these days – someone able to work with people in both political parties.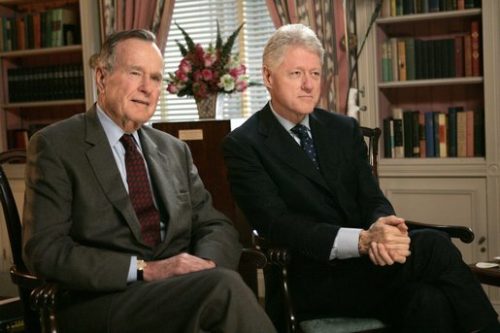 In 1992, Mr. Bush tried to get elected president again, but he was beaten by Bill Clinton. Even though Mr. Bush lost to Mr. Clinton, the two became good friends. Later, they worked together for years to raise money for people who needed help.
Mr. Bush was married to his wife, Barbara Bush for 73 years. One of his sons, George W. Bush, became the 43rd president of the US. Another son, Jeb, became governor of Florida.
Mr. Bush will be honored in Washington, DC before being buried in Texas.
😕
This map has not been loaded because of your cookie choices. To view the content, you can accept 'Non-necessary' cookies.