Philadelphia, Pennsylvania —(Map)
A rapper and a computer programmer have worked together to create the "worst alphabet book ever". An idea that started almost as a joke is now a best selling book.
Raj Haldar is a rapper from Philadelphia who works under the name Lushlife. He was having lunch with his friend Chris Carpenter and some other friends one day. Many of the friends had children and they began to talk about alphabet books. Someone said their child had an alphabet book that said "Q is for Quinoa". (Quinoa is a food made of seeds that can be cooked like rice.)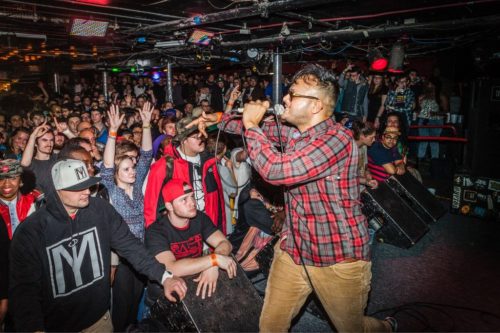 Quinoa seemed like such a funny and unusual word. It got Mr. Haldar and Mr. Carpenter thinking about other strange words and different ways to spell things. They thought it would be funny if a whole alphabet book was based on words with silent letters and unusual spellings.
Mr. Carpenter, who programs computers, has a three-year-old daughter. Mr. Haldar doesn't have children, but he is used to creating things for kids. Besides rapping, he also creates short rap videos about science for the TV channel Nick Jr.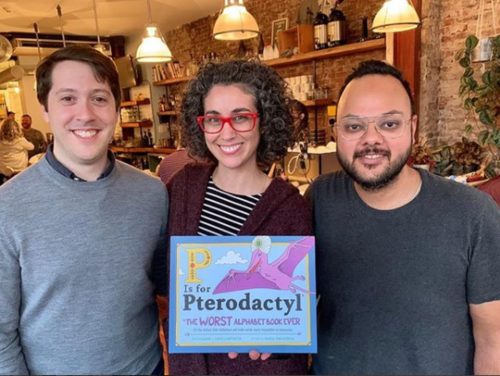 The two began to keep a list of funny words they could use in their book. They focused on words where the first letter was silent. Sometimes this was easy, but for some letters it was difficult. The hardest letter for them turned out to be the letter D. They had to use the name of a place in Africa since there was no ordinary word that starts with a silent D.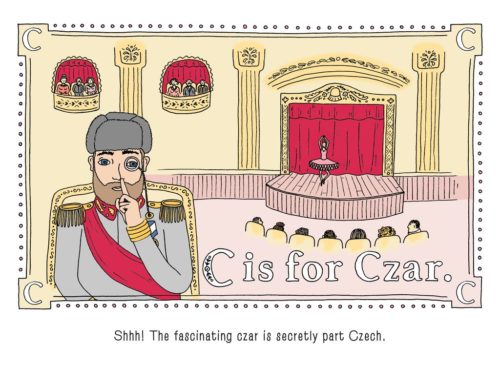 Once they had the list, writing the book went quickly. They finished the first draft of the book in about a day. But then they rewrote it and rewrote it. Haldar says that they spent about a year studying "every little detail of every word to make sure it sounded right and felt right."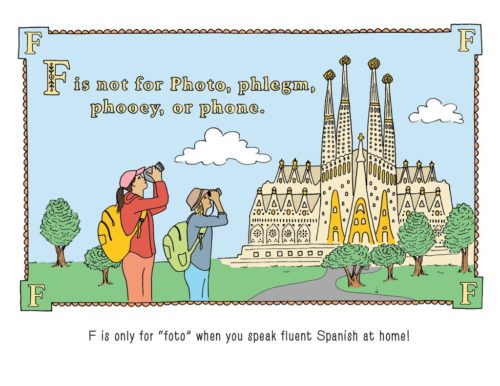 The book is called "P is for Pterodactyl: The Worst Alphabet Book Ever". Mr. Haldar and Mr. Carpenter got Maria Tina Beddia to draw the pictures for the book. Finally, they took it to Sourcebooks, a company that publishes books. The company was excited about the book.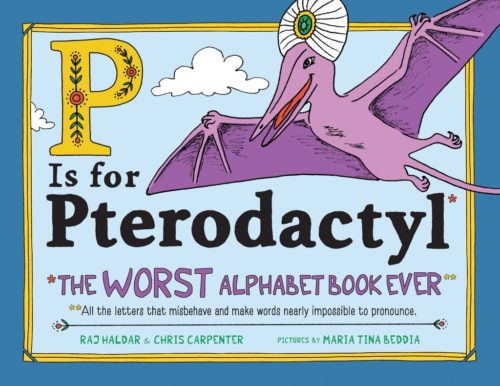 When P is for Pterodactyl came out, it was a success right away. Only 10,000 copies of the book were printed at first, and every copy was sold the very first day.
Once people started to talk about the book on the Internet, even more people ordered the book, even though they knew they would have to wait. Now the company is printing over 200,000 more. At least 100,000 of those have already been sold. At one point, P is for Pterodactyl was the number 3 book on Amazon, the biggest bookseller on the Internet.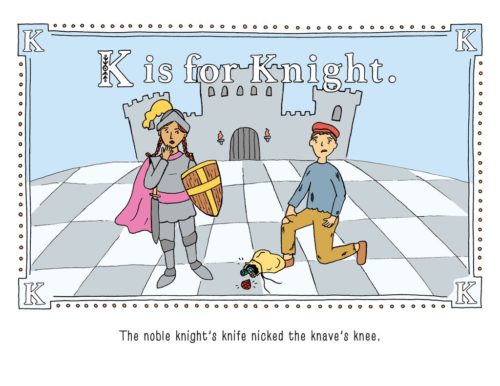 Mr. Haldar was surprised by how popular the book has become, but he thinks he understands why. He believes that kids really like the difficult words. He says the book "brings out the word nerd in everybody".
😕
This map has not been loaded because of your cookie choices. To view the content, you can accept 'Non-necessary' cookies.