Matthew Decker posted a picture of his mom's painting online, hoping to show her that people would like it. That painting has now been seen millions of times, and repainted by dozens of artists.
Cindi Decker, a teacher in Florida, is learning to paint. When she came home from art class with her second painting, she told her son Matthew that she didn't think people would like it. Matthew disagreed. He liked the painting, a colorful picture of a bird called an egret. He posted a picture of it online. Matthew was sure that many people on the internet would also like his mom's picture.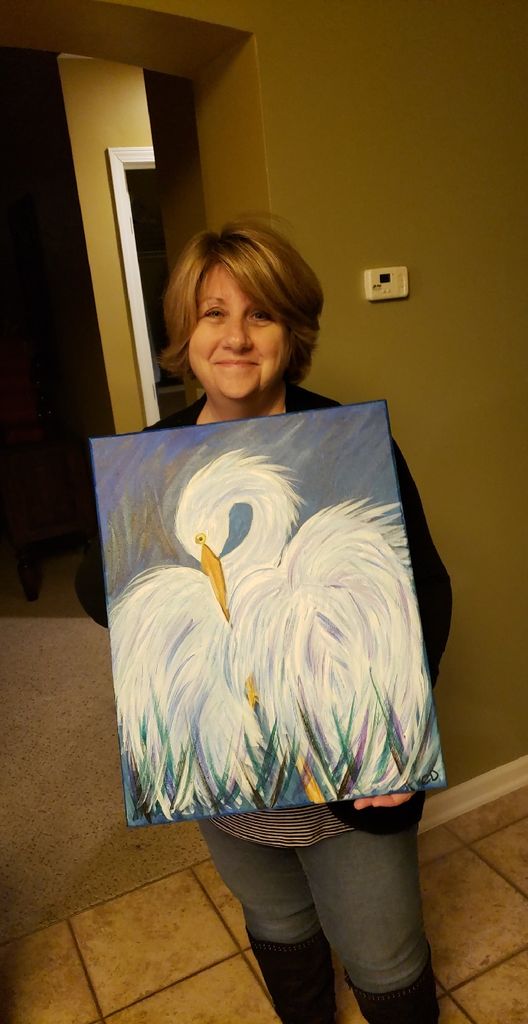 Matthew was right. The post became popular and Ms. Decker's picture got many positive comments. But there was also another reaction that was completely unexpected.
The next morning, Kristoffer Zetterstrand, a Swedish artist, saw the picture. Mr. Zetterstrand usually paints a "warm-up" painting in the mornings before he settles down to his real work. He decided to paint a picture of Ms. Decker holding her painting. When he was finished, he posted his work online, saying, "I painted somebody's mom."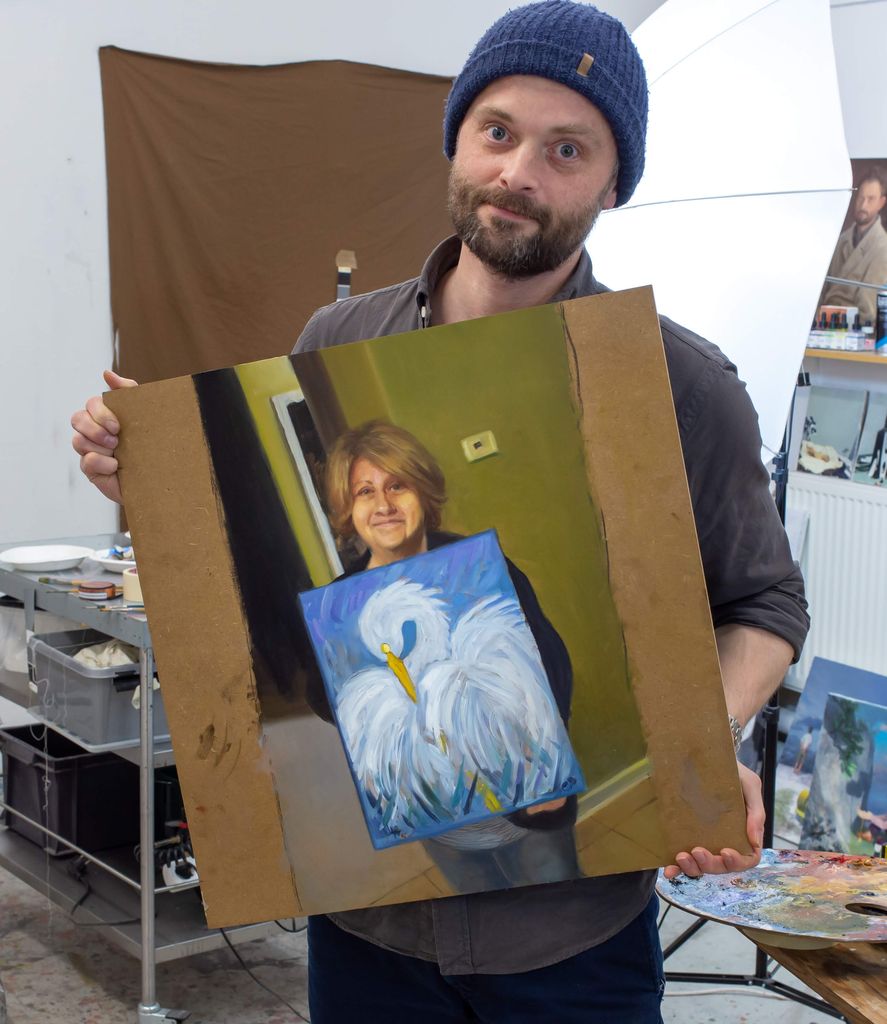 Putting a painting inside another painting is similar to an art idea called the "Droste effect". The Droste effect is named after a picture on a box of cocoa from the Dutch company Droste. The cocoa box had a picture of a woman holding a cocoa box which had her picture on it.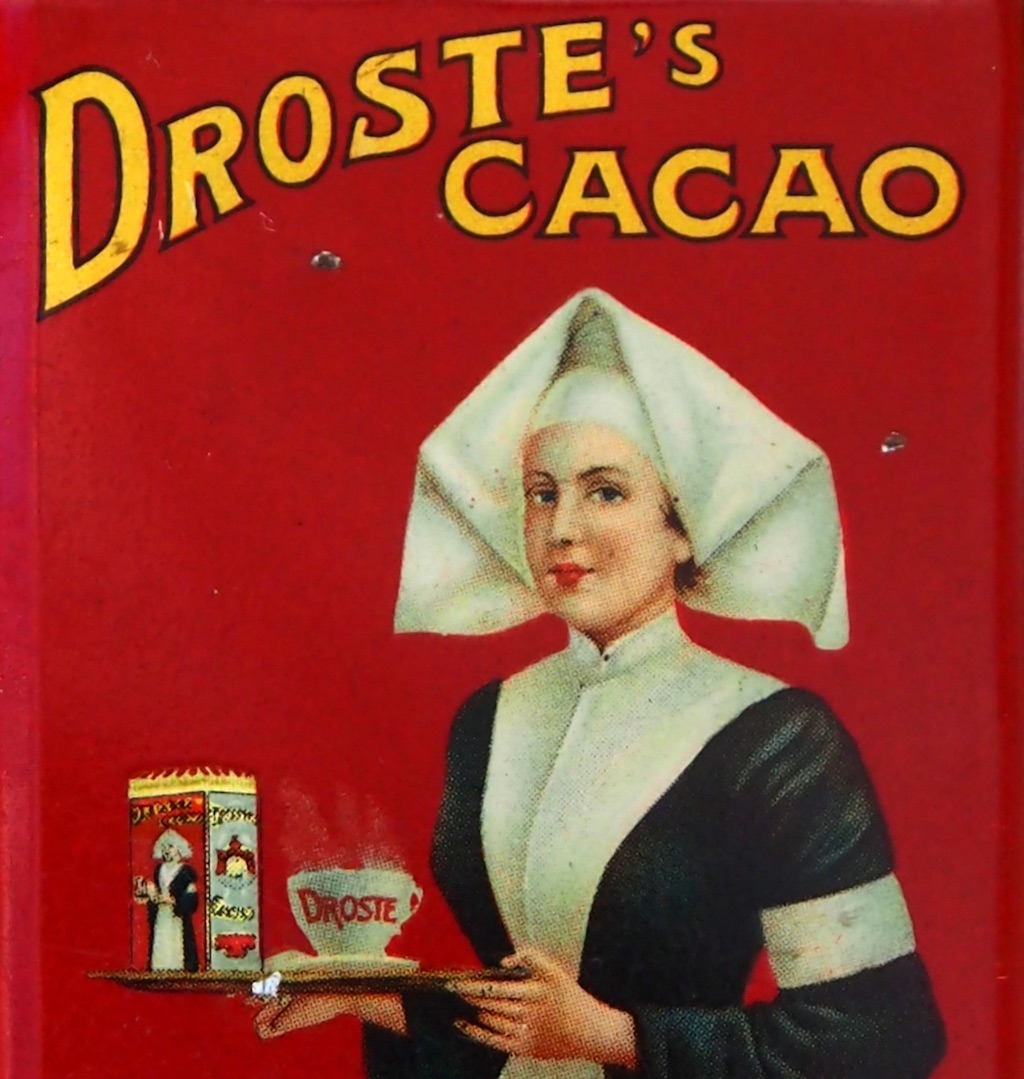 The social media site Reddit responded strongly to Mr. Zetterstrand's painting. People loved the idea of a painting of another person holding their painting. And some people decided to take it further.
A couple of days later, Laila Amer, a student in Canada, posted a painting she'd made of Mr. Zetterstrand holding his painting of Ms. Decker holding her painting. "I painted the guy who painted the other guy's mom," she said.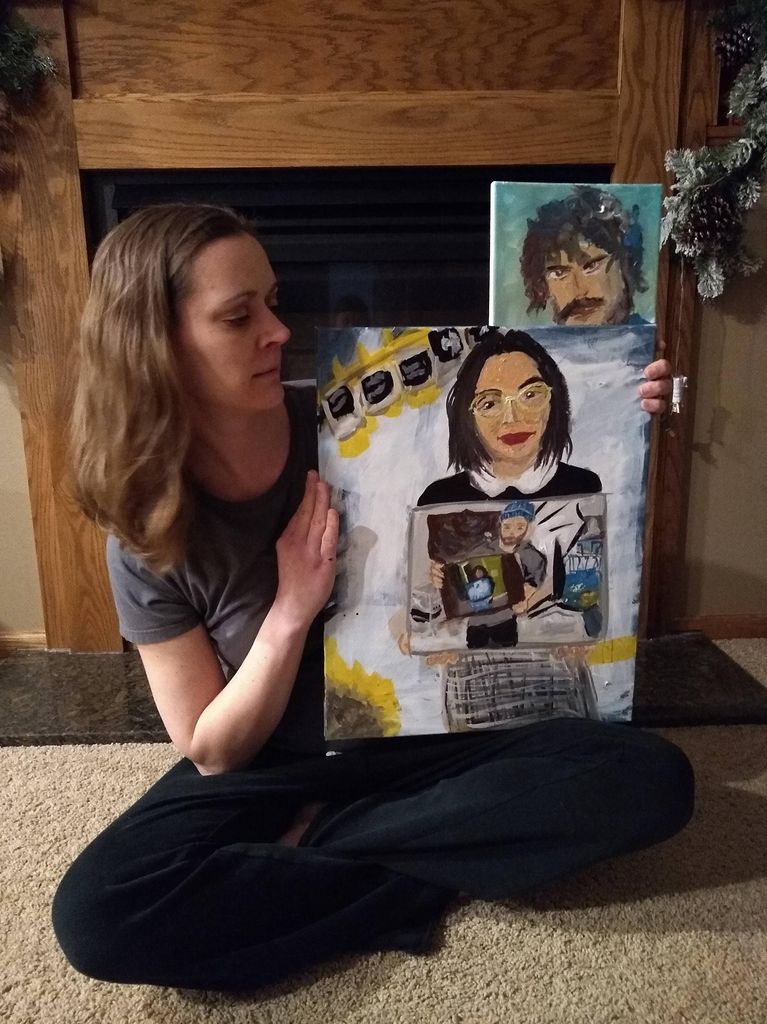 A few hours later another artist painted a picture of Ms. Amer holding her painting of all the other paintings. That was soon followed by other artists uploading pictures of more paintings.
Things began to get a little crazy. In some ways it became a race to see who could paint the last painting most quickly. Some artists said they stayed up all night to finish the next version of the picture.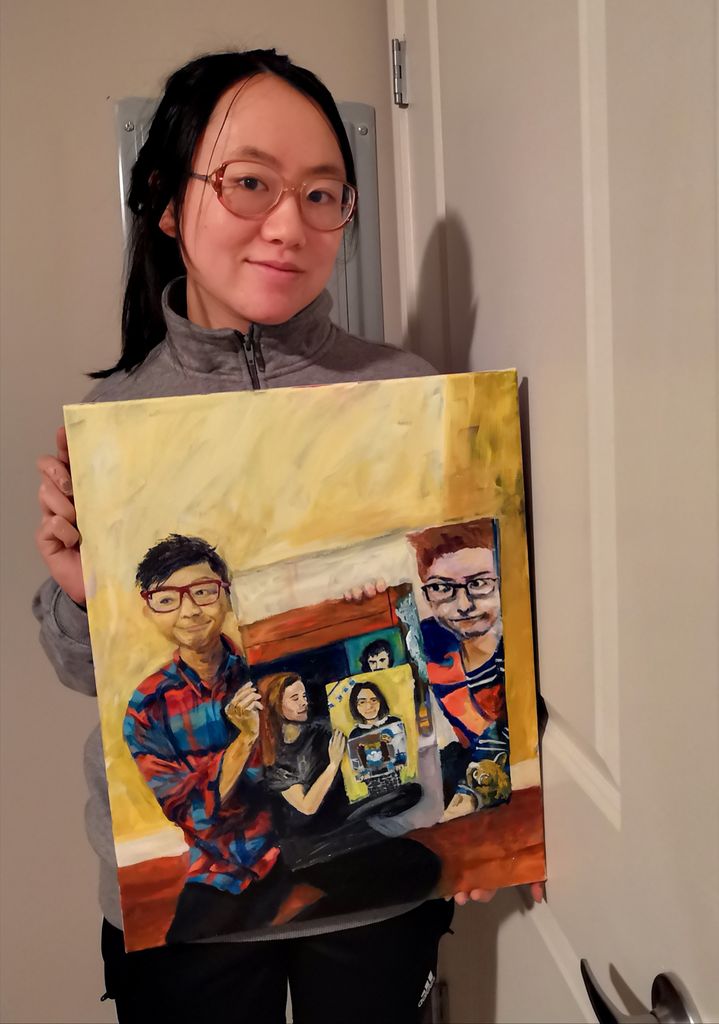 Some artists had to add extra canvases to include pictures that didn't exist when they started painting. Often several different people posted new paintings of the same picture.
There were soon so many pictures that it was hard to keep them all straight. One person created a "family tree" of all of the paintings to help sort out which pictures came first and which paintings came from which pictures.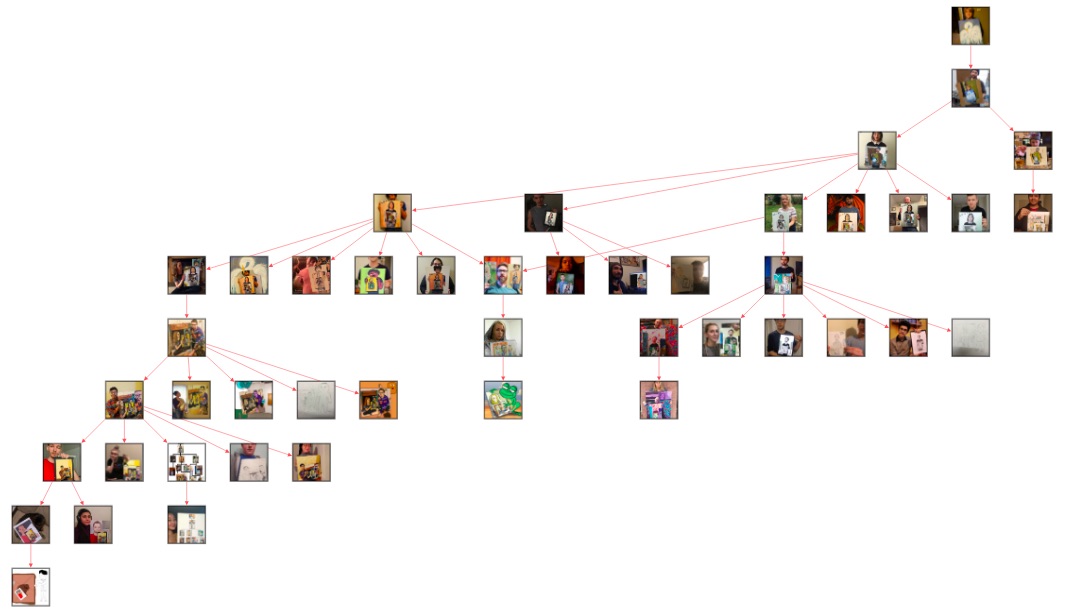 In spite of her fame, Ms. Decker told the BBC, "I am not an artist, simply a regular mom." But she has enjoyed the excitement that the painting has caused on the internet. Mr. Zetterstrand has promised to send her his painting of her painting that got the whole chain started.