The song "Old Town Road" by Lil Nas X is a country song. Or maybe a rap song. People have different ideas, but no matter what you call it, it has become the number one song in the US.
Lil Nas X, whose real name is Montero Lamar Hill, is a young rap artist from Atlanta. He started as a music fan, but soon began making his own music. He put his songs on the website SoundCloud and used social media to try and make them popular.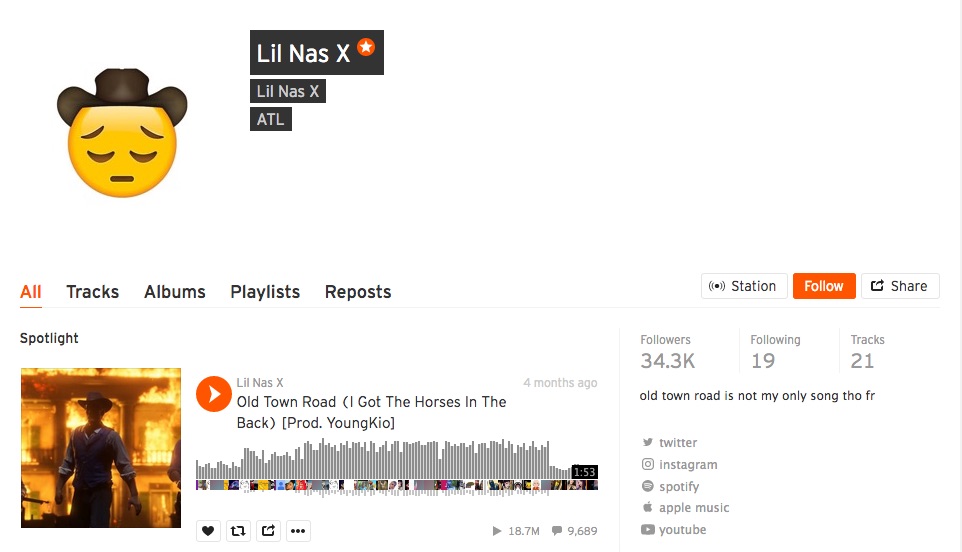 In December, 2018, he put out a song called "Old Town Road". Though it has a "trap" beat, and some of the words are rapped, the song has a catchy musical chorus that is more like a country song. "The song is country trap," says Lil Nas X. "It's not one, it's not the other. It's both."
The words of "Old Town Road" talk about many things that country songs often talk about, like horses, tractors, and cowboy hats. The song also has a banjo part, something else common in country music.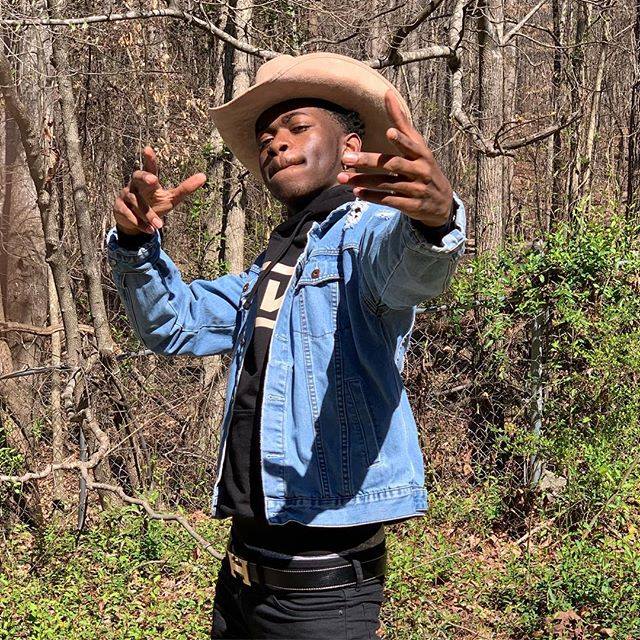 Lil Nas X had perfect timing. His song came out at a time when many people seemed interested in acting like cowboys. "Old Town Road" became very famous as part of the "Yee Haw Challenge" on the social media site TikTok. People used Lil Nas X's song as background music for the videos they shared. In most of the videos, people magically changed into dancing cowboys after sipping a drink with the label "Yee Haw Juice".
The videos were silly, funny, and shared widely. Since February 23, the song has been used in about 117,000 videos. And every time someone watched one of those videos, they listened to "Old Town Road".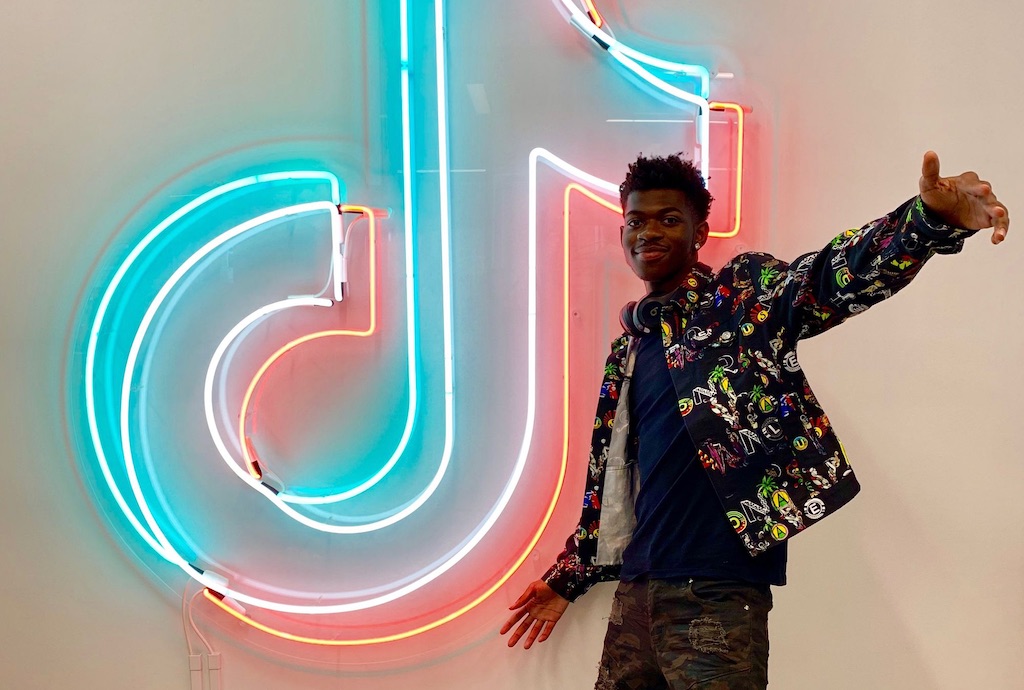 Billboard is a company that keeps lists of popular music, called charts. "Old Town Road" was so popular that it was on several different charts, including pop and country. "Old Town Road" reached number 19 on the country chart, and it was still going up.
But Billboard upset many people by suddenly removing Lil Nas X's song from the country chart. They said it wasn't really a country song. Some people thought that Billboard might have taken the song off the country charts because Lil Nas X is black. Billboard says their decision was only about the song, and not the artist.
But many people, including country singers, believe "Old Town Road" is a country song.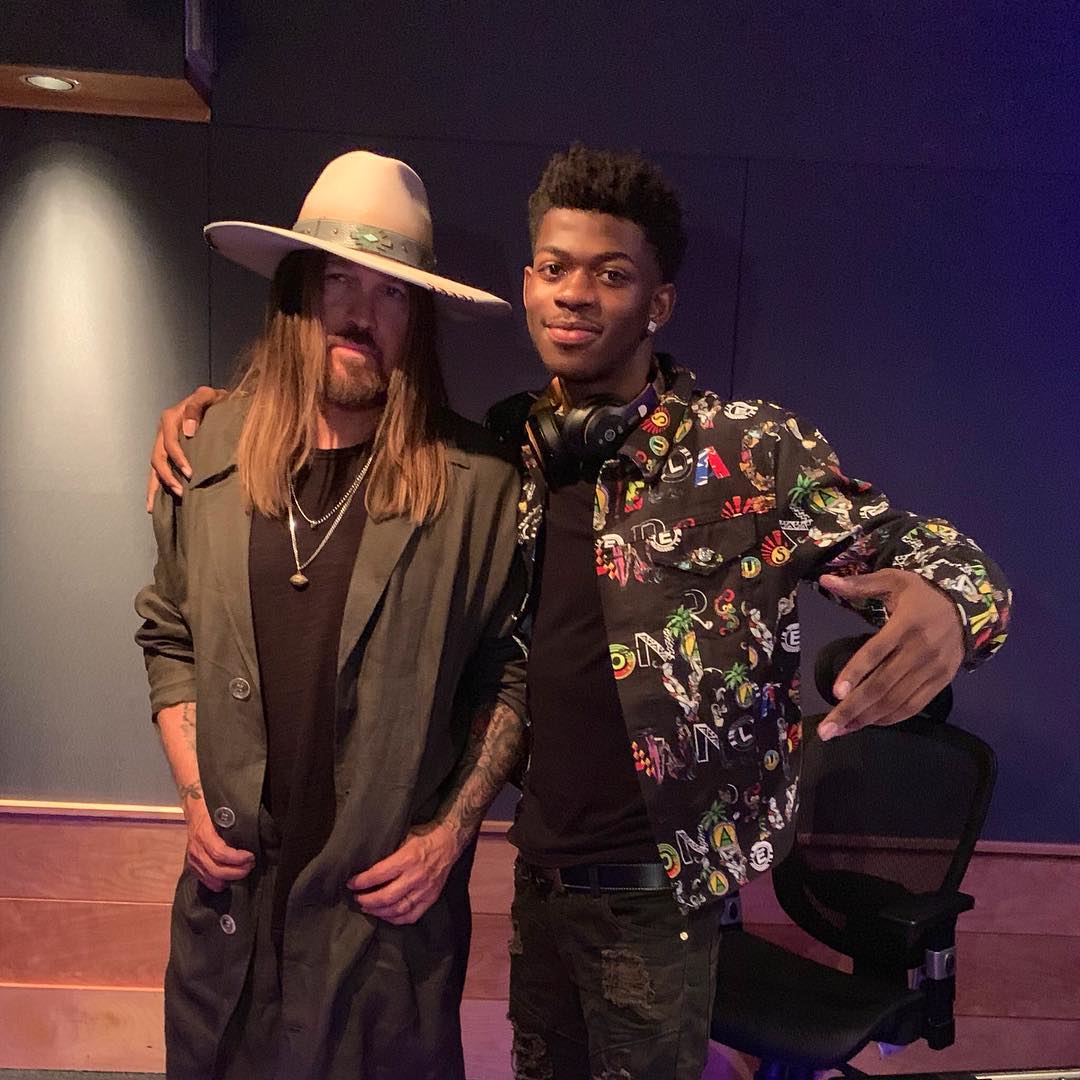 One of those people is country star Billy Ray Cyrus. "It was so obvious to me after hearing the song just one time," he said. "I was thinking, what's not country about it?"
Mr. Cyrus, who is the father of Miley Cyrus, joined with Lil Nas X to make a new "remixed" version of the song.
Lil Nas X, who turned 20 on Tuesday, had a pretty great birthday. His song became the number one song in the US. People may not know what kind of music it is, but they do know one thing – they like it.