Accra, Ghana —(Map)
A company called Zipline has begun a drone service to deliver medical supplies by aircraft in Ghana. The company has been providing a similar service in Rwanda since 2016.
Drones are small aircraft that can be controlled from the ground. In countries like Ghana and Rwanda, where many people live far away from larger cities with medical supplies, drones can be the best way to quickly get important medical supplies where they are needed.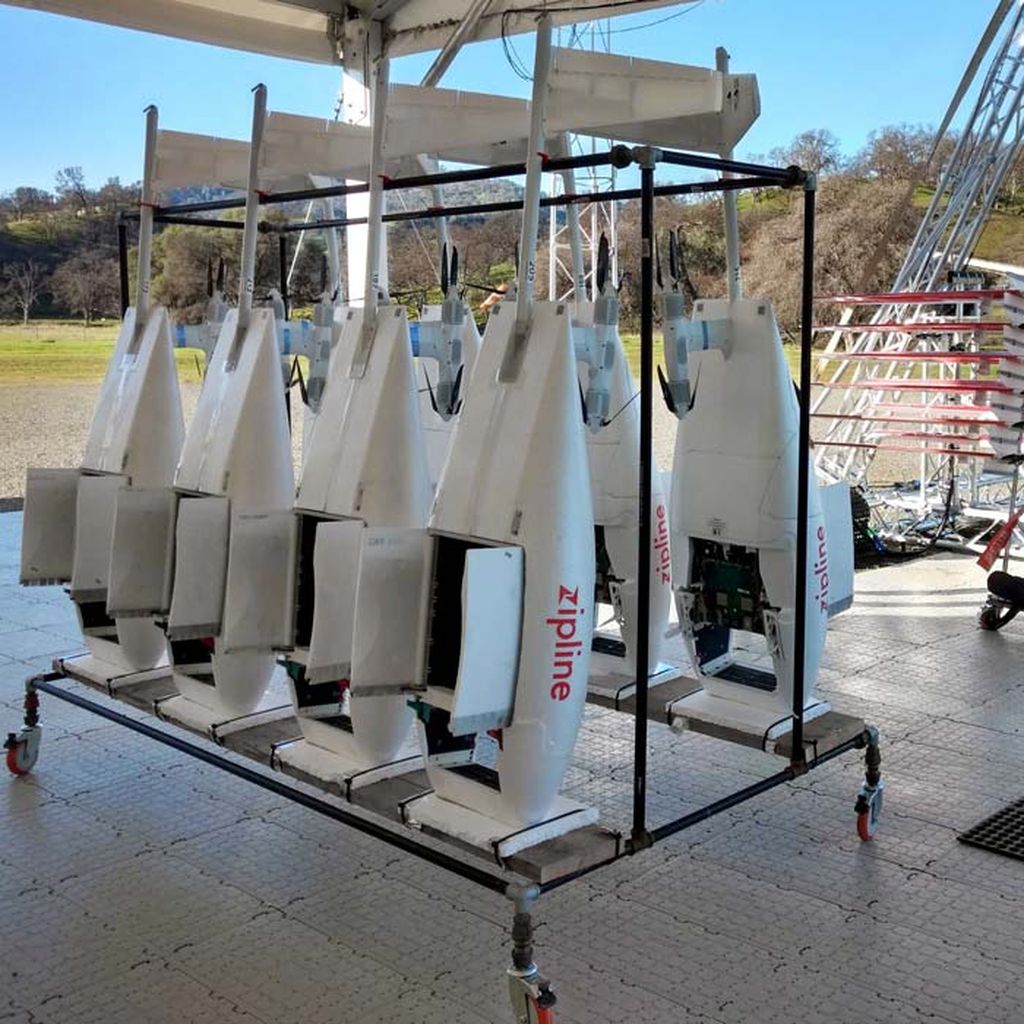 Zipline's drones look like small airplanes with "bellies" that can open and close. The drones always take off from and return to "base" stations.
At these base stations, the drones hang, empty and without wings or batteries until a doctor in a remote (far away) area requests medical supplies. The supplies can be requested by a phone call, an email, or even a text message.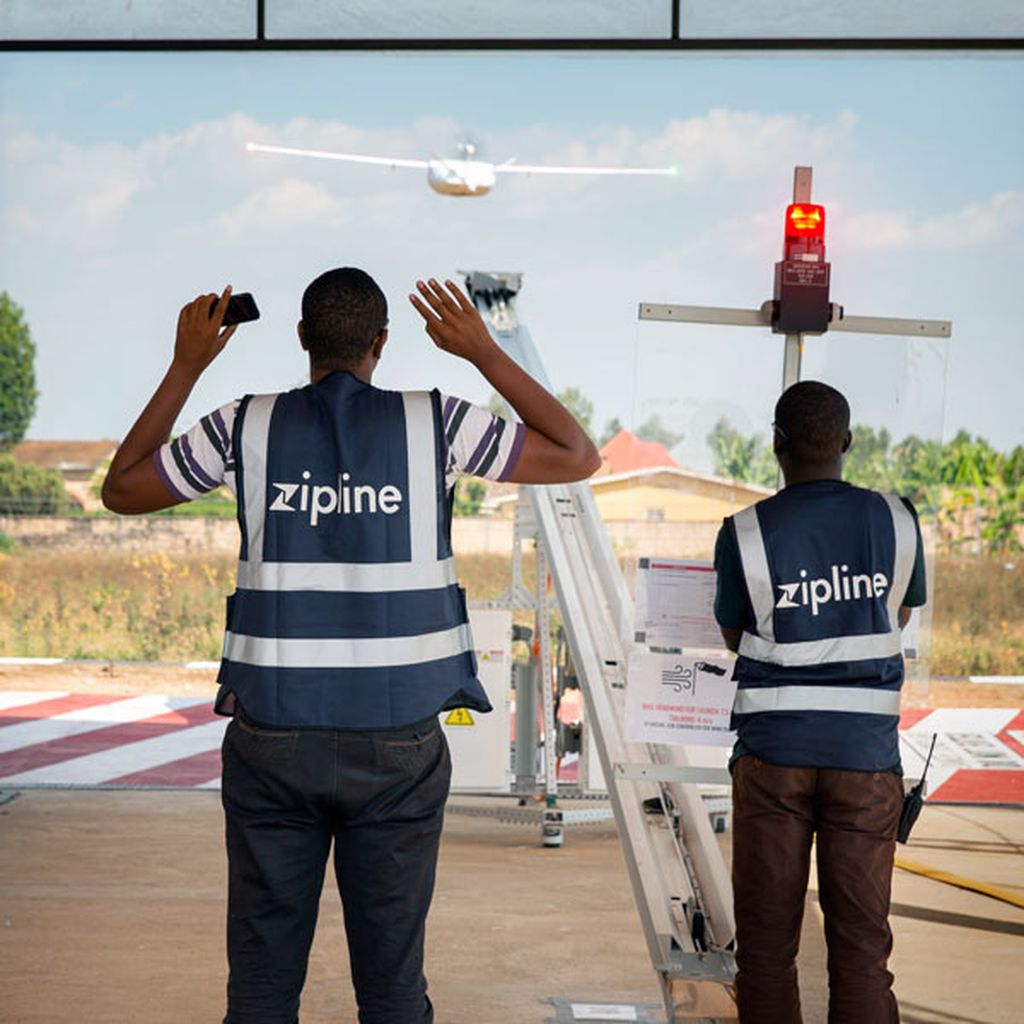 Once the workers have an order, they attach wings to the drone and put in a fresh battery. They load the medical supplies (usually blood) and then close the doors on the belly of the drone.
The workers shoot the drone into the air with a catapult, and then the drone flies on its own, guided by computer to the remote hospital. The drones fly around 62 miles per hour (100 kilometers per hour). The average delivery time is about 30 minutes.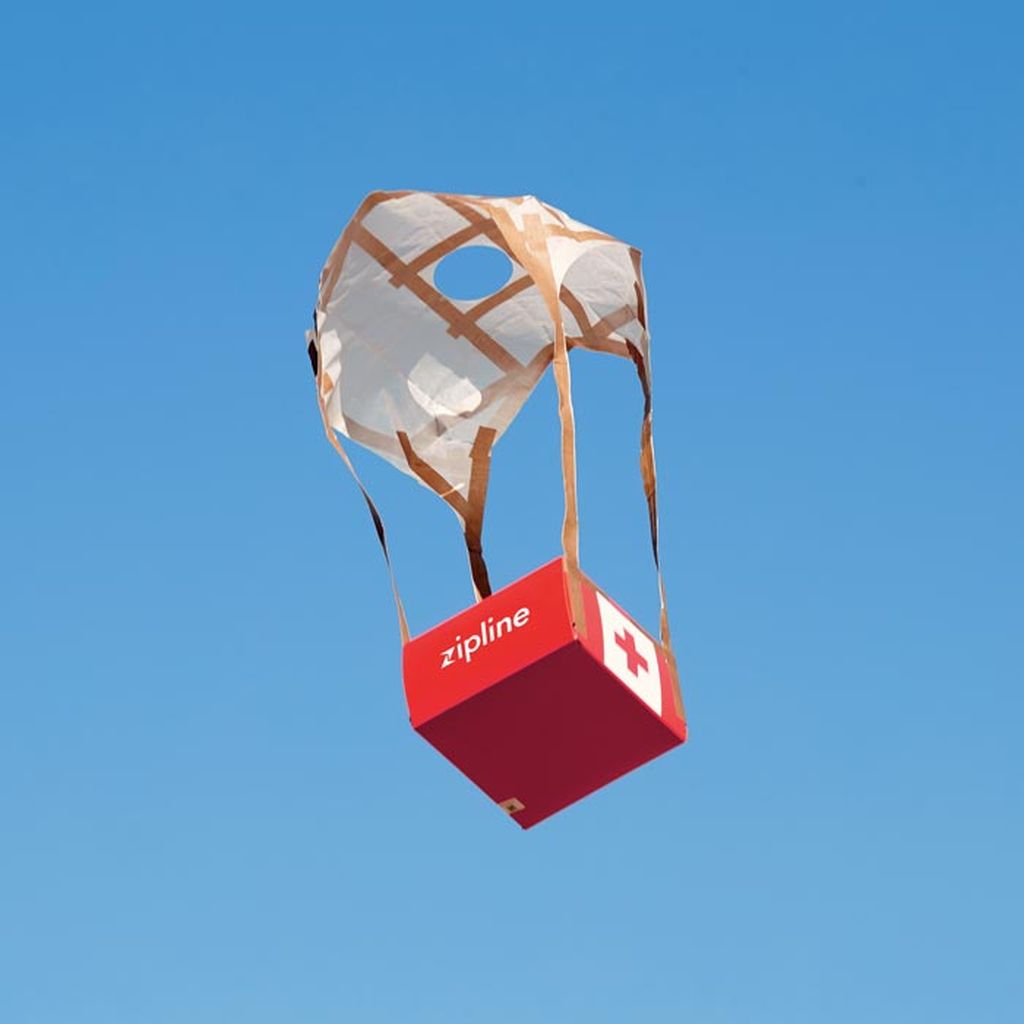 When the drone gets near the hospital, it circles lower and lower until it's close enough to drop its package, which parachutes to the ground.
The drone then flies back to the base station. Instead of landing, the drone flies across a strong cable, hooking itself onto the wire in mid-air.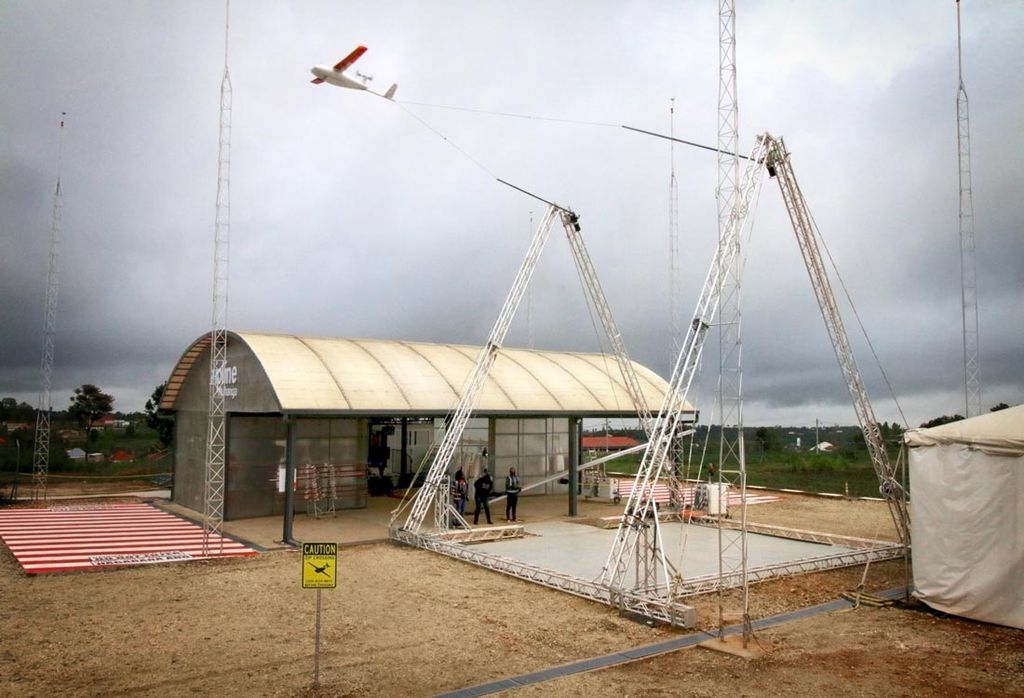 In Rwanda, Zipline began serving just one health center in 2016. Now it has two base stations sending medical supplies to 25 different health centers around the country. The company carries most of the blood products delivered outside of Rwanda's capital, Kigali. Zipline has already made over 13,000 flights in Rwanda. About 4,000 of those were emergency deliveries which saved lives.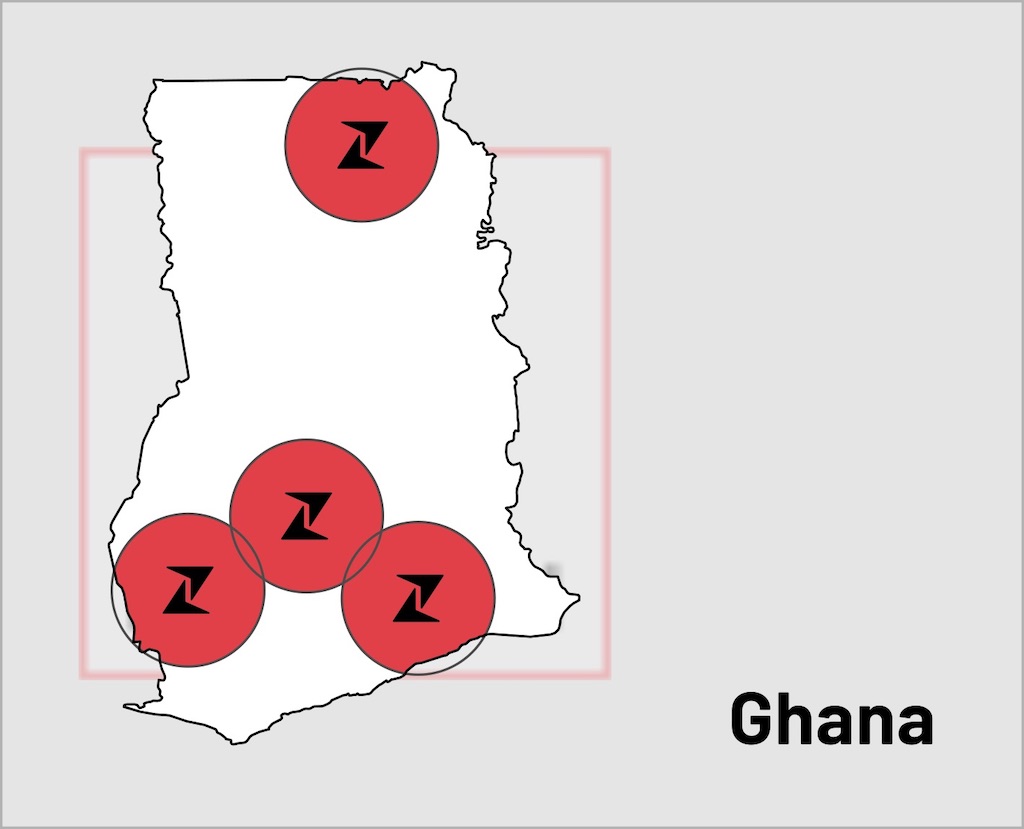 In Ghana, the plan is much bigger. Zipline will have four base stations which will provide supplies to over 2000 health centers. Each base station will have 30 drones and will send out 150 or more flights a day. The company will be delivering blood products and many kinds of medicine. The service will run around-the-clock seven days a week.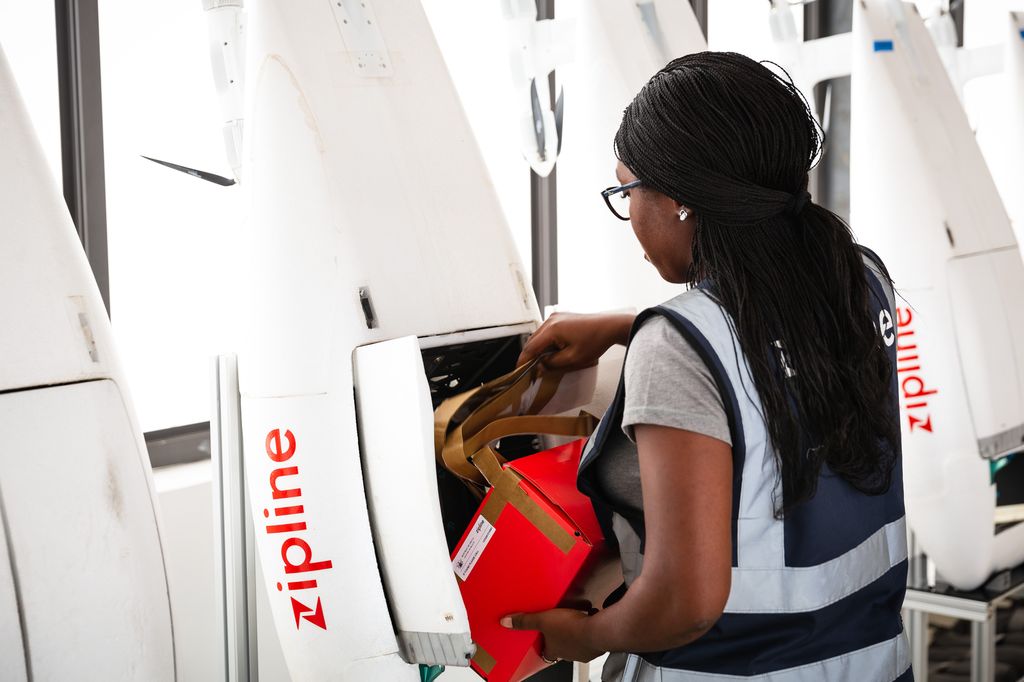 The use of drones in Rwanda and Ghana is moving ahead more quickly than in many other countries. One reason is that the countries have fewer choices for getting supplies to faraway places. Rough roads and heavy rains in some seasons can make it hard to get to remote areas any other way. The countries also don't have many other planes flying, so it's easier to make sure that the drones don't interfere with air traffic.
Zipline isn't the only company making drone deliveries. Last year a company called Swoop Aero used drones to deliver vaccines in the island nation of Vanuatu. Google and Amazon are also working to use drones for more general deliveries.
😕
This map has not been loaded because of your cookie choices. To view the content, you can accept 'Non-necessary' cookies.