Grand Bahama, Bahamas —(Map)
Hurricane Dorian pounded the island nation of the Bahamas for nearly two days, causing serious damage. Yesterday, the hurricane's strength lowered slightly, and it finally moved on, heading toward the United States.
Cyclones are strong storms with fast, spinning winds that form over oceans. When a cyclone starts in the Atlantic, it's called a hurricane.
In a cyclone, the winds spin in a circle toward the center, which is lower in pressure. As the cyclone moves across the sea, it collects water into huge spinning clouds. The water is released as rain as the strong winds of the cyclone hit land.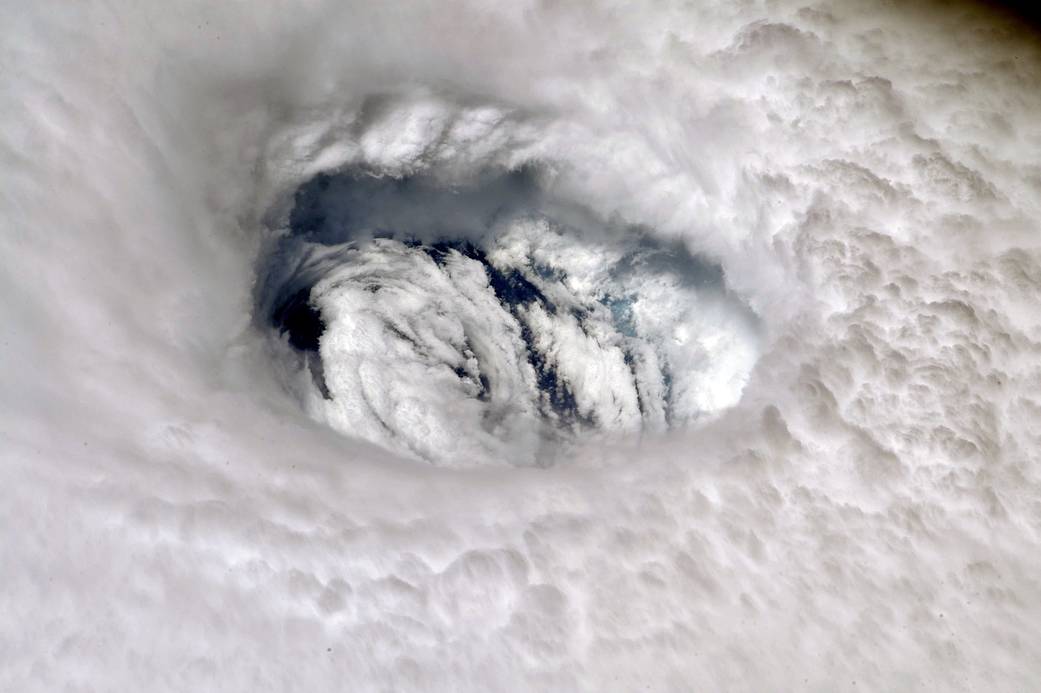 Hurricane Dorian is the first major hurricane of this year's Atlantic season. Most hurricanes in the Atlantic happen between June and December. August and September are the busiest months.
In late August, tropical storm Dorian moved through the Caribbean, slowly gathering strength. On August 28, it became a hurricane, hitting St. Thomas in the US Virgin Islands.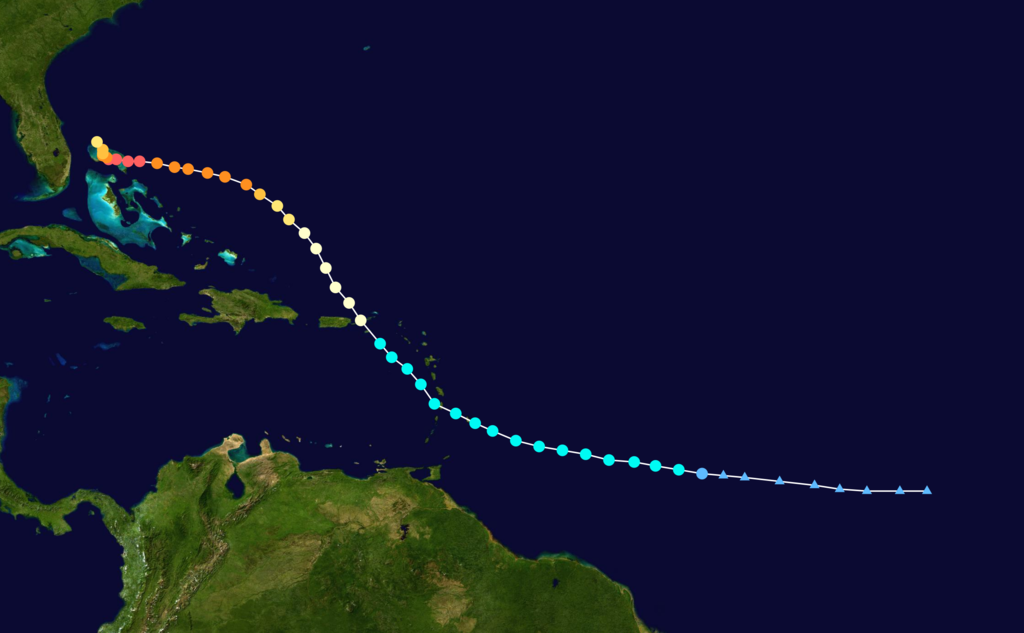 By September 1, Dorian had grown into a Category 5 Hurricane – the strongest rating given to hurricanes. When it hit the Bahamas, its winds were blowing at 185 miles per hour (mph) (298 kilometers per hour (kph)).
It was the strongest hurricane ever to hit the Bahamas. And as it hit, it almost completely stopped moving forward.
Dorian remained over the islands for nearly two days, battering them with strong winds and dropping as much as 30 inches (76 centimeters) of rain. It also caused massive flooding, with waters rising as high as 18 to 23 feet (5.5 to 7 meters).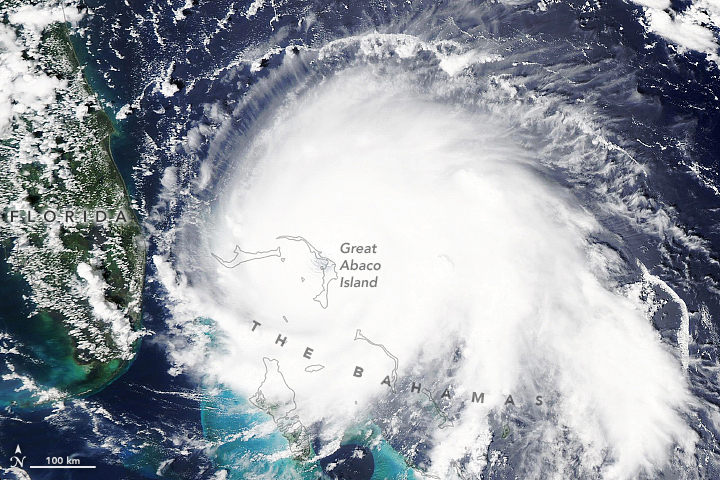 The areas hit most strongly were Grand Bahama and the Abaco Islands. As many as 13,000 homes were destroyed. In some places, entire villages were washed away. At least seven people have died, but that number is expect to go up.
The prime minister of the Bahamas, Hubert Minnis, said, "Our mission and focus now is search, rescue and recovery." But rescue efforts have been limited by the storm and the extreme flooding. Many cars and boats that would normally be used for rescue operations are underwater.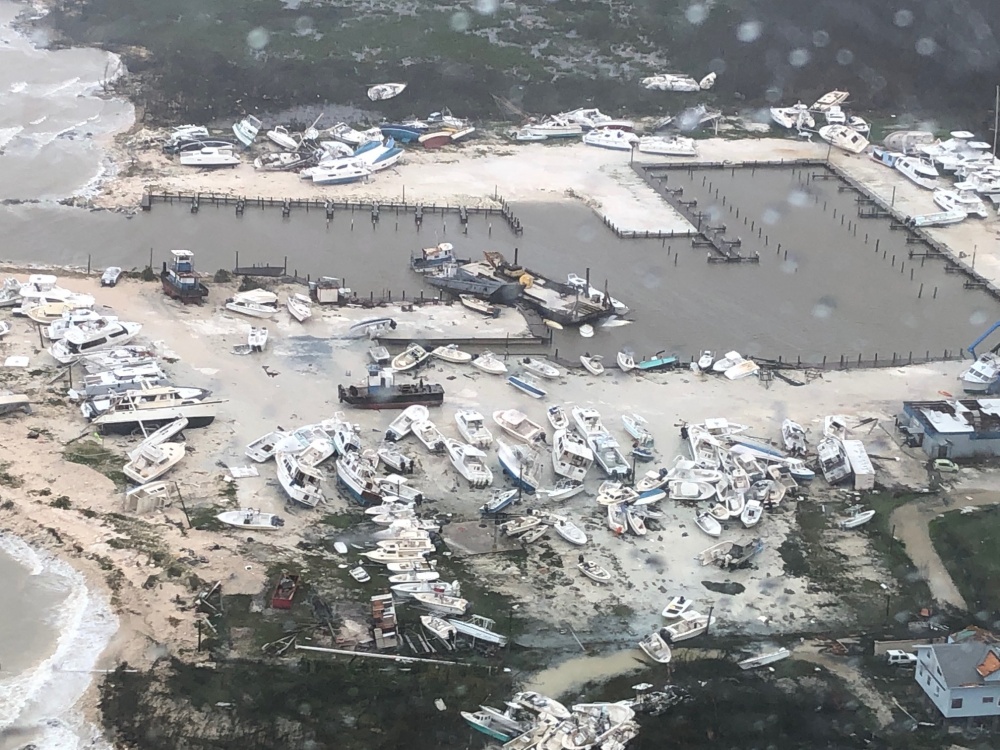 The United Nations says over 60,000 people in the Bahamas will need food in the next few days. The Red Cross says even more people will need clean drinking water.
Hurricane Dorian is now headed up the Atlantic coast of the US. It's a Category 2 hurricane, but it's still extremely powerful, with winds as fast as 110 mph (175 kph).
Over 2 million people in Florida, Georgia, South Carolina, and North Carolina were told to leave their homes for safety.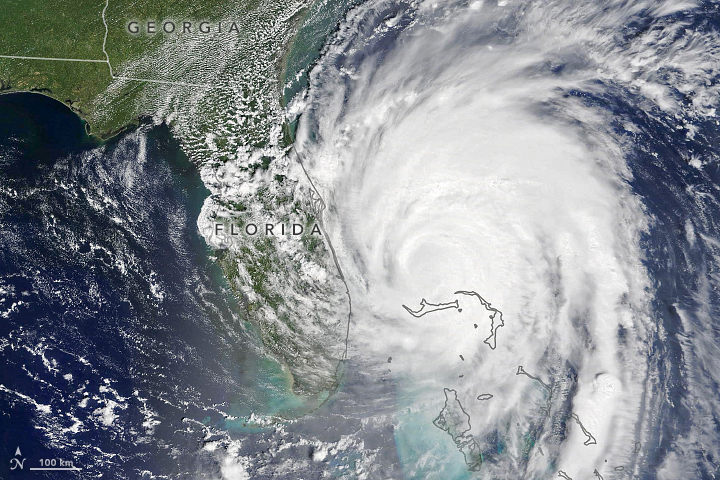 Though Dorian is now expected to miss Florida, it could come very close to Georgia and South Carolina. Experts believe it could hit land in North Carolina on Thursday or Friday.
No matter where it hits, all areas along the Atlantic coast will be affected by the strong winds, heavy rains, and huge waves caused by the storm. Dorian has gotten wider, with hurricane strength winds now extending 60 miles (96 kilometers) outside the "eye" of the storm.
---
How to Help:
Many groups are working to help out. If you would like to help, you might think about giving money to GlobalGiving, Red Cross, or Direct Relief, or perhaps one of the other options on this page.
😕
This map has not been loaded because of your cookie choices. To view the content, you can accept 'Non-necessary' cookies.