Island Volcano in New Zealand Erupts
On Monday, an island volcano erupted off the east coast of New Zealand. White Island, sometimes called "Whakaari", is visited by thousands of tourists every year. When the volcano erupted, there were 47 people on the island. At least 14 people were killed, 26 were injured, and two are missing.
The volcano on White Island can erupt at any time, without warning. Even so, it was a popular spot for tourists, who could normally see gas and steam flowing out of the crater and the cracks in the ground.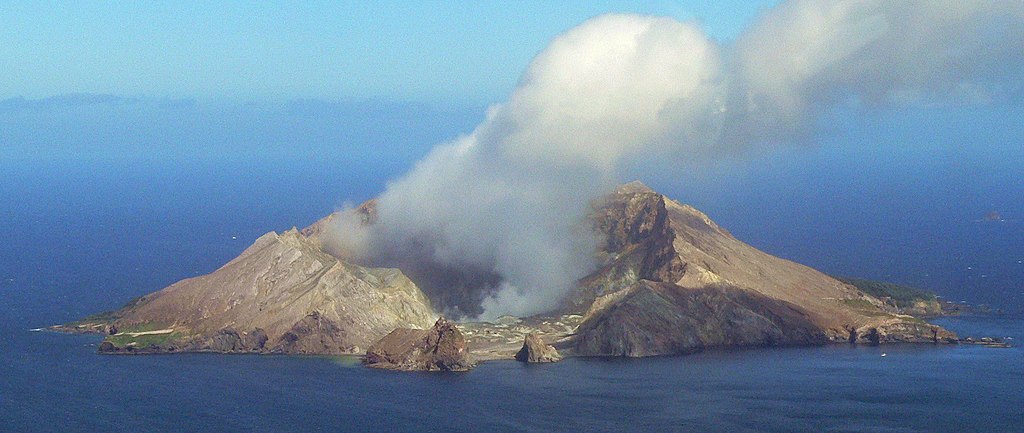 Many of the people who survived the eruption are in the hospital in Whakatane, New Zealand. Some have been flown to larger hospitals for more urgent problems. All of the injured people have serious burns on their bodies and will have to have much of their skin replaced.
On Friday, specially trained soldiers from New Zealand returned to White Island to bring back the bodies of people killed in the eruption.
Voters Protest Algeria's Election
Abdelmadjid Tebboune, 74, has been chosen as president of Algeria in an election which many voters skipped in protest. Mr. Tebboune, the country's ex-prime minister, got about 58% of the vote.
In April, huge protests forced out President Abdelaziz Bouteflika, who had led the country for 20 years. Even after Mr. Bouteflika stepped down, the protests continued every Friday. Protesters said they didn't trust the people who had been taking part in Mr. Bouteflika's government for so long.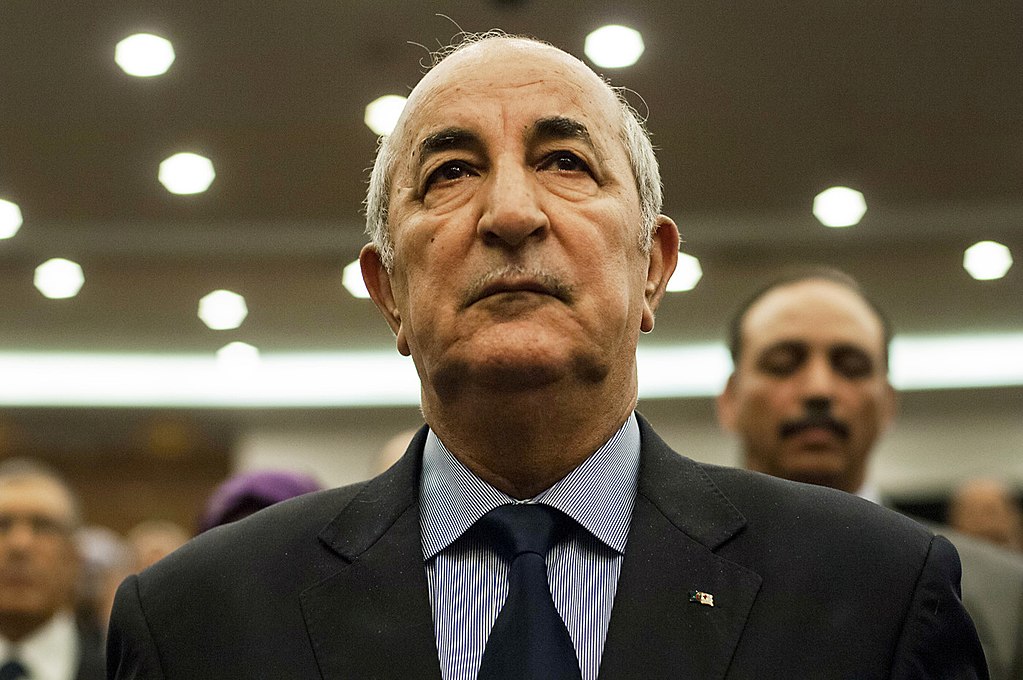 New elections were delayed twice, but finally took place on Thursday, December 12. All five of the people running in the election had connections to Mr. Bouteflika's old government.
Crowds of people took to the streets on Friday, chanting, "We didn't vote!" Only 40% of Algeria's voters took part – a record low. Mr. Tebboune is supported by the army, which protesters believe really runs the country.
It's not clear whether Mr. Tebboune will move to shut down the protesters or try to deal with their concerns.
Artist Eats $120,000 Banana Artwork
Here's an art story that starts strange and gets stranger.
Artistic joker Maurizio Cattelan came up with an unusual idea for an artwork: a ripe banana taped to the wall with duct tape. You may remember Mr. Cattelan as the artist who created the working toilet made out of gold, called "America".
Mr. Cattelan showed his banana artwork, which he called "The Comedian", at the Art Basel art show in Miami, Florida. The price was $120,000. Believe it or not, someone bought it. So Mr. Cattelan taped another banana to the wall. That one also sold for $120,000.
He taped a third banana to the wall, planning to sell this one for $150,000. But the third banana never sold. That's because David Datuna, another artist, pulled the banana from the wall, peeled it, and ate it.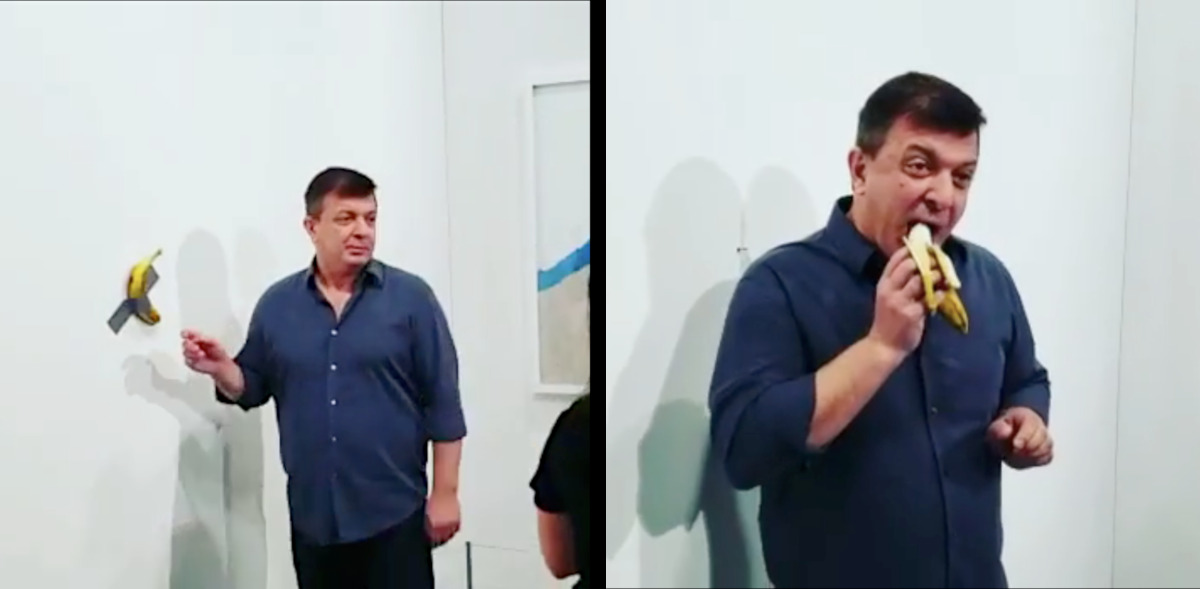 Mr. Datuna said that his eating of the banana was also art. "We respect Maurizio," Mr. Datuna said, "But it's art performance." Mr. Datuna called his work 'Hungry Artist'.
Security workers led Mr. Datuna from the building, but there are no plans to arrest him.