Scientists are struggling to understand the movements of glacier mice – round balls of moss that appear on icy glaciers. Somehow, the glacier mice manage to travel together in ways that scientists still can't explain.
Glaciers are huge masses of ice and snow, packed down over long periods of time into a slowly moving river of ice. Because they're so icy, it's very hard for things to live on glaciers. But glacier mice do somehow.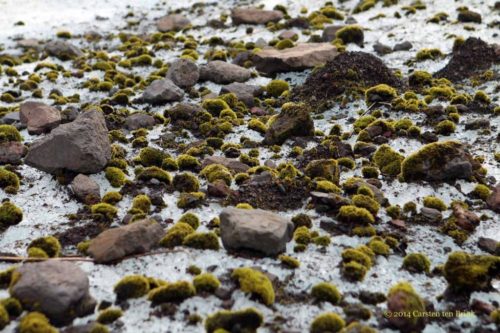 Of course, glacier mice aren't mice. They're roundish balls of moss that can grow to about the size of a tennis ball. They're usually found in groups near small rocks on the surface of some icy glaciers. The first scientist to describe them was from Iceland, and he called them "jökla-mýs", which in English means "Glacier Mice".
Glacier mice present several puzzles to scientists. How do they form? How do they survive? Why are they round? How do they move? And, especially, how do they move together?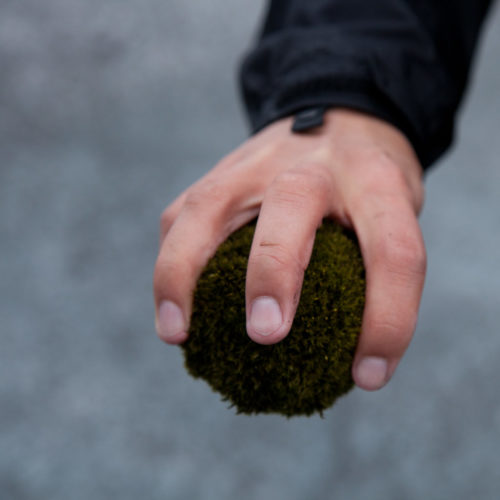 Most moss grows flat, attached to the ground or another surface. It's a collection of many tiny moss plants clumped together. Since moss can't move water through its body like most plants, it has to absorb it, like a sponge.
Normal moss can't form on a glacier, so scientists believe glacier mice probably form around something small, like a bit of dust. Because staying on the ice too long would kill the moss, glacier mice form into a ball, allowing them to roll around, letting different parts touch the ice for a while.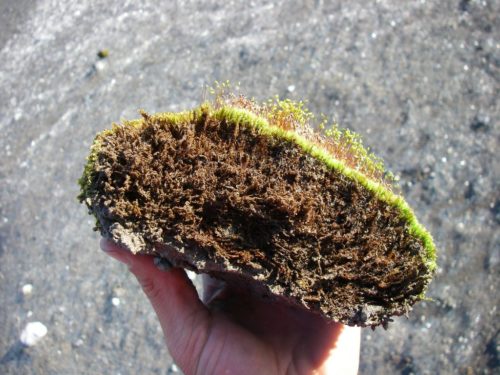 Glacier mice are often spotted resting on a thin column of ice, almost like a statue on top of a pedestal. That's because the ice nearby has been melted, while the ice beneath the moss ball has been protected from the sun. Then, from time to time, the moss ball falls off its pedestal and rolls to a new position.
In 2009, scientists began an experiment on glacier mice. They tagged 30 of the moss balls, and stuck a small device inside which allowed them to track the movements of the mice.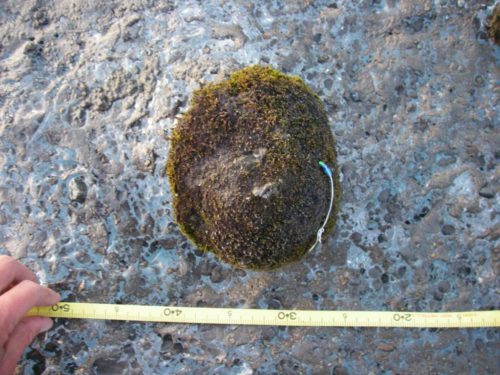 They learned that the mice traveled about one inch (2.5 centimeters) a day. The scientists had expected the mice to roll in random directions depending on which way they fell off their pedestals, but that wasn't true.
The glacier mice seemed to move in groups. They moved about the same distance in the same direction, and at about the same speed – almost like a flock of animals.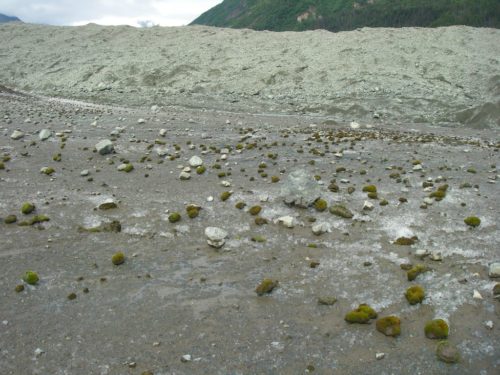 The scientists tested several ideas that might explain how the mice moved together, such as rolling downhill, being pushed by the wind, or following the sun. None of these explained the movement of the glacier mice.
For their next experiment, the scientists say they may try time-lapse cameras, which would allow them to take pictures of the movements of the mice over a long period of time.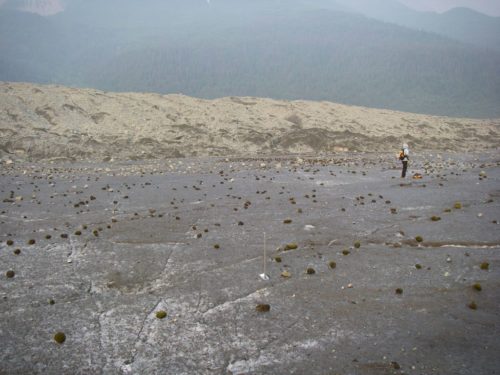 Other scientists point out that glacier mice are rare now, but may become even harder to find soon, since so many glaciers are melting because of the climate crisis.
---
Did You Know…?
The scientists checked back on their tagged glacier mice for several years in a row. They say glacier mice can live for six years or longer.