Coronavirus Outbreak: New Zealand Delays Elections
Last Monday, New Zealand Prime Minister Jacinda Ardern announced that the country's national election would be delayed because of the recent coronavirus outbreak. The election, which was planned for September 19, is now scheduled for October 17.
Health experts are working to find the source of a new coronavirus outbreak which has shaken the country after having no cases for 102 days. New Zealand worked hard to control the coronavirus quickly, and in early June, announced that the virus had been contained.
But at least 58 new cases of the virus have recently been found. Most cases were in Auckland, New Zealand's largest city.
The plan to delay elections was supported by most political parties, since Auckland's lockdown makes it difficult to run a political campaign.
The delay will allow the government to focus on getting the virus under control, and figuring out how it managed to come back.
The delay carries risks for Ms. Ardern, who is very popular now. Her chances in the election could be hurt if the coronavirus becomes a bigger problem. Ms. Ardern says that even if the outbreak gets worse, there will be no further delays.
Democratic National Convention Selects Joe Biden
The Democratic National Convention (DNC) was held last week. For the first time ever, it was held online. Political conventions are usually noisy and crowded meetings, with thousands of visitors. But this time, there were no live audiences, and most speeches were recorded ahead of time.
Joe Biden, who was vice-president under Barack Obama, was officially chosen, and agreed to be the Democratic candidate who will face US President Donald Trump in November's election.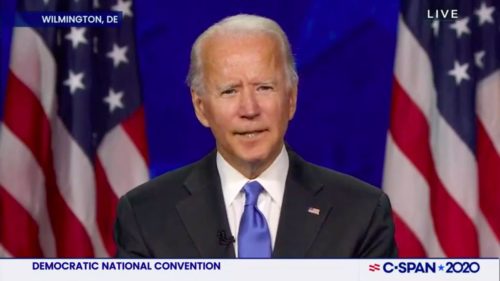 Mr. Biden first ran for president 33 years ago, and has been part of national politics for nearly fifty years. Many people thought his speech was one of the best he's ever given.
One historic moment came when Kamala Harris agreed to be Mr. Biden's vice president. Ms. Harris is the first Black woman to ever be nominated (chosen) for the position.
Many important Democrats also spoke during the DNC. Much of the focus was on encouraging people – especially those who haven't yet made up their minds – to vote for Mr. Biden.
In an unusual move, several well-known Republicans also spoke at the DNC to help convince voters that Mr. Biden was a good choice.
Note: The Republican National Convention will be held this week.
Late Night Robbery at Japan's Ninja Museum
Japan's Iga-ryu Ninja Museum is a museum that teaches about ninjas and ninja history. It offers to train tourists in ninja skills, and puts on shows with people who perform like ninjas. Sadly, it doesn't have any ninjas working to protect it.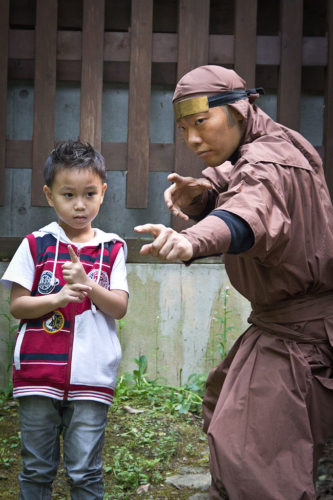 Last week, thieves broke into the museum in the middle of the night and stole a safe containing over 1 million Japanese yen – about $9,500. The money came from the fees people had paid to visit the museum over the weekend.
When an alarm went off, the museum's workers called the police. But by the time the police arrived, the thieves had already gotten away with the heavy safe. Police say it only took the thieves three minutes to steal the safe.