Guide, Sindh, Pakistan —(Map)
Pakistan was thrown into darkness on Saturday as a major problem near its largest power plant triggered a collapse of the entire electrical grid. Most of the country's 210 million people were left without power.
The power failure happened on Saturday night, shortly before midnight. A "fault" at a single power plant spread rapidly across the country, causing Pakistan's worst power outage in years.
The blackout left all of the country's major cities, including Islamabad, Karachi, and Lahore, without power for hours. Though power outages aren't unusual in Pakistan, this is the country's largest one since 2015.
Omar Ayub Khan, who's in charge of power for the country, said that the loss of electricity was caused by a problem at the Guddu power plant in southern Pakistan.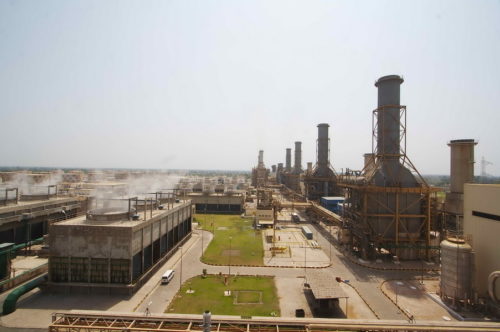 Mr. Khan said that the problem at the power plant caused safety systems at other power stations across the country to automatically shut down in less than a second.
Workers in the Guddu area were trying to find the exact cause of the outage, but Mr. Khan said that heavy fog was making their job difficult.
Power was slowly returned to much of the country on Sunday, starting first with the capital, Islamabad. By late Sunday, most areas of the country had electricity again. Some areas were still waiting.
The blackout didn't affect most large hospitals, airports, or other large businesses. Because power outages happen often, most businesses which require electricity have gas-powered generators as a backup.
Many private homes also have backup generators. In Karachi, the blackout caused long lines at gas stations, as people lined up to buy fuel to run their generators. Many people had to wait in line for hours.
For smaller businesses and people without generators, there was no choice but to wait for the energy to be restored.
In recent years, China has put billions of dollars into helping Pakistan improve its electrical system. Clearly there is still a long way to go.
Still, this blackout wasn't as bad as an outage in 2015, when an attack on a power line left 80% of the country without power for over nine hours.