Remembering Captain Tom Moore
Captain Tom Moore, who raised millions for Britain's National Health Service, has passed away at the age of 100.
In recent weeks, Captain Moore had suffered from lung problems. Last week, he was found to have the coronavirus. He was taken to the hospital because he was having trouble breathing, and died soon after.
😕
This image has not been loaded because of your cookie choices. To view the content, you can accept 'Non-necessary' cookies.
Captain Moore became a symbol of hope during some of Britain's darkest times last year. In spite of his age and the fact that he walked with a support, he set a goal of raising £1,000 (about $1200) by walking. He wound up raising about $45 million.
He also raised the spirits of the nation, inspiring others, and reminding people that "tomorrow is a good day." In his interviews, he charmed people around the world with his cheerful attitude and his humor.
On Wednesday night, people across the United Kingdom came out to clap in memory of Captain Tom.
😕
This image has not been loaded because of your cookie choices. To view the content, you can accept 'Non-necessary' cookies.
Company Launches Biofuel-Powered Rocket
Last Sunday afternoon, a company called bluShift Aerospace launched a small rocket, becoming the first business to use a "biofuel" to power a rocket. Biofuels are fuels made from material from plants or animals.
BluShift isn't telling anyone how they make their fuel. But company leader Sascha Deri, who invented the fuel, says it comes from material found on farms around the world. He says the fuel burns more cleanly than regular rocket fuel and is much better for the environment.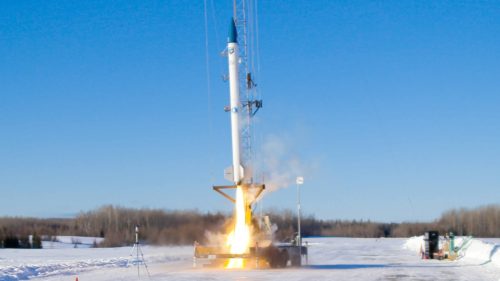 The launch of the 20-foot (6-meter) rocket, named "Stardust 1.0", took place in Limestone, Maine. Though cold weather delayed the start, once the launch began, it "went perfectly".
Unlike many companies working on rockets, bluShift isn't planning on making huge rockets or carrying heavy loads. Instead, the company hopes to make a business of carrying lots of little loads into space cheaply. Mr. Deri says the company wants to be "the Uber service to space".
Stardust 1.0 reached a height of about 4,000 feet (1,219 meters), and carried a high school science project, as well as a material that's being tested for a New Hampshire company. In the future, bluShift plans to focus its business on sending tiny satellites, known as "cubesats", into space.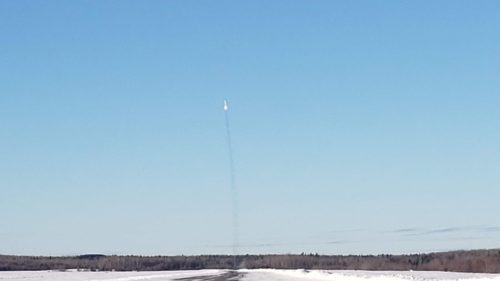 Woman Caught Sneaking Cactuses into New Zealand by Wearing Them
New Zealand's Ministry for Primary Industries (MPI) reports that in 2019, a woman was caught sneaking nearly 1,000 cactuses and other plants into the country by strapping them to her body.
A sniffer dog at Auckland International Airport noticed the woman, who ran to the toilet to try to get rid of the plants. But she was stopped in time, and a search turned up 946 small cactuses and other plants.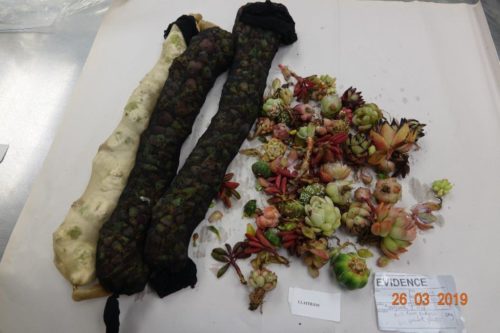 The woman had stuffed the cactuses and other plants into stockings, and wrapped them around her body. Among them were several threatened or endangered kinds of plants. The MPI says the plants were worth about $7,200.
Because New Zealand is an island nation, it doesn't have many of the pest insects and diseases found in other parts of the world. To make sure these pests are kept out, New Zealand has strict rules about bringing food and living things into the country.