A company called Neuralink has shared a video which appears to show a monkey playing a video game. That's fairly unusual, but what makes the video even stranger is that the monkey is playing the video game with just its mind.
Neuralink is a company owned by Elon Musk, who also owns the car company Tesla and the rocket company SpaceX. Neuralink is working to develop devices that could allow people to control things using just their brains.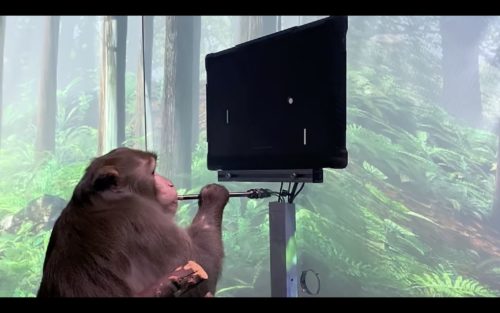 It sounds like something from a science fiction movie, but Neuralink is already showing progress in doing similar work with other animals, like pigs.
The monkey in the video is called Pager, and he's a rhesus macaque. Pager has two of Neuralink's special "Link" devices inside his brain. The devices were planted in Pager's brain by a surgeon. These devices are connected to 2,048 wires which lead to the parts of Pager's brain that control movements of the arms and hands.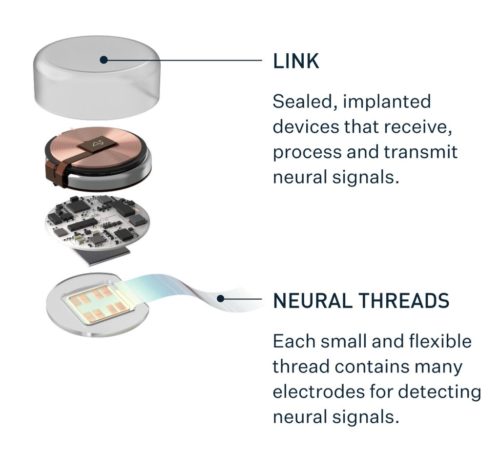 Scientists taught Pager to play a video game. They used a banana smoothie as a special treat to reward him when he played the game correctly. Soon Pager was eager to play well in order to get more smoothie.
At first, Pager controlled the video game using a joystick, which is a normal gaming controller. But as Pager played, his Link devices wirelessly sent out information about the signals his brain was using to control his arms and hands. Neuralink's scientists recorded all of these signals.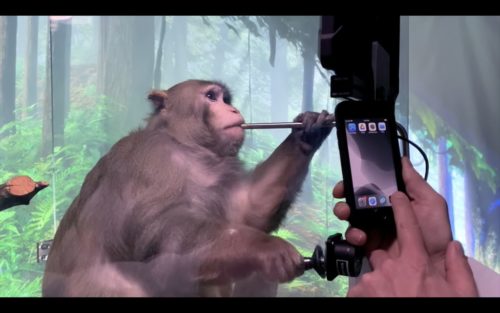 Then they used computers to match up the signals from Pager's brain to the movements that his hands were actually doing. This was challenging work and the scientists counted on artificial intelligence (AI) to help them decode Pager's brain signals.
The final step was to have a computer make moves in the video game as if Pager had actually moved the joystick. If Pager thought about moving the joystick up, the computer would send an "up" signal to the video game.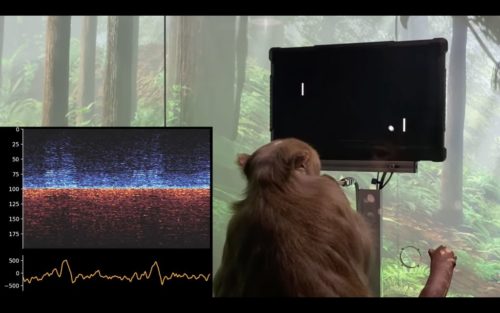 At first, the researchers let Pager keep moving the joystick with his hand, even though it was no longer connected to the computer. But soon Pager was able to play the video game using just his brain.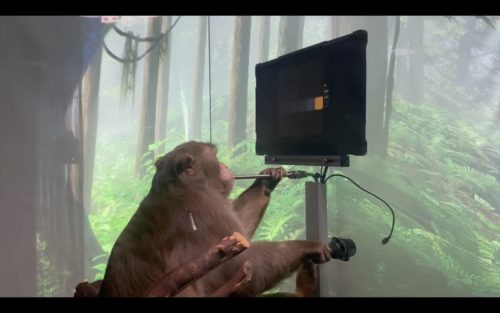 Even though Neuralink's work right now focuses on animals and video games, there's a very serious purpose behind it. Neuralink wants to make it possible for humans who have lost the ability to control their bodies to interact with the world around them.
Mr. Musk says that in the near future Neuralink hopes to allow a paralyzed person to control a smartphone just by thinking. He believes they'll be able to do it faster than someone who is using their hands. The next step would be to allow them to control a computer.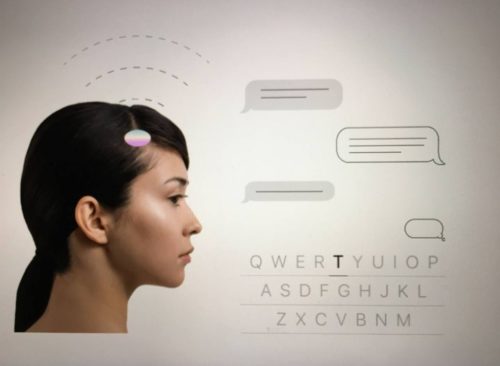 When people are paralyzed, it's often because the brain has lost the ability to send signals to nerves and muscles in certain parts of the body. Neuralink hopes that one day, its system will be able to send this information in a different way, allowing paralyzed people to use their arms or legs again.
---
Did You Know…?
Many scientists and other companies are working on similar projects and have had similar successes. One of the big improvements in Neuralink's system is the ability to gather lots of brain signals and send them out wirelessly.