Caldor Fire Drives People Out of South Lake Tahoe
The massive Caldor wildfire in California has burned roughly 330 square miles (850 square kilometers) of land. The fire has destroyed hundreds of homes and is now threatening over 30,000 buildings in the tourist town of South Lake Tahoe, California. Around 53,000 people have been forced to evacuate.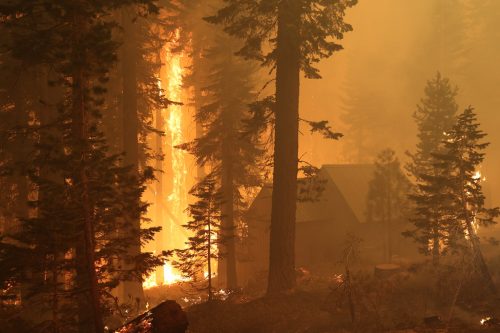 Better weather conditions allowed fire fighters to make some progress later in the week, but the fire is still only 25% contained. It's still not clear whether fire fighters will be able to keep the fire away from South Lake Tahoe.
Over 15,000 fire fighters are fighting dozens of wildfires across California. That includes the nearby Dixie Fire, which has burned over 1,340 square miles (3,480 square kilometers), and is the state's second-largest wildfire ever.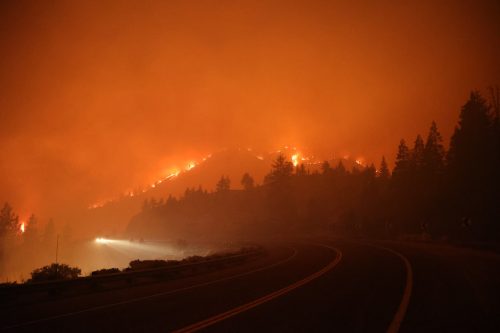 Fire Destroys 20-Story Milan Apartment Tower
The 20-story Torre de Moro apartment building in Milan caught fire on Monday. The fire started in the upper levels and spread down to the lower levels. Though the tower is home to 70 families, fire fighters were able to get people out of the building safely, and no one appears to have been hurt.
😕
This image has not been loaded because of your cookie choices. To view the content, you can accept 'Non-necessary' cookies.
Serious questions are now being asked about why the building burned so easily. The Torre de Moro is only about 10 years old, and the panels on the outside of the building were meant to be able to resist fire. The event has reminded some people of the 2017 Grenfell Tower fire in London, which killed 72 people.
Major Soccer Stars Switch Teams
Two of the greatest soccer (football) stars currently playing have switched teams in recent weeks, bringing huge changes to the world of professional soccer.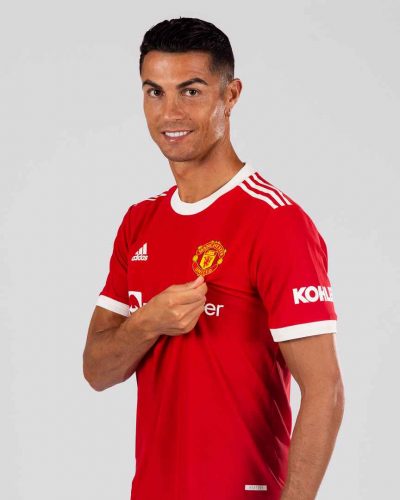 Last week, Portuguese soccer great Cristiano Ronaldo shocked the soccer world by announcing that he was ending his time at Juventus and rejoining Manchester United. Ronaldo first became famous playing for Manchester United in 2003, before moving on to Real Madrid and then Juventus.
On August 10, Argentinian soccer star Lionel Messi, who had played for FC Barcelona for 21 years, moved to Paris Saint Germain (PSG). Though Messi wanted to stay at Barcelona and Barcelona wanted to keep him, Messi was unable to remain. Messi played his first game for PSG on August 29.
😕
This image has not been loaded because of your cookie choices. To view the content, you can accept 'Non-necessary' cookies.
Messi is now on the same team as young soccer superstar Kylian Mbappe. Some people thought Mbappe might also switch to a different football club, but in the end he decided to stay with PSG.
Mom Punches Mountain Lion, Saves Son
A scary situation for a 5-year-old boy in southern California has ended happily. The boy was playing in his yard in Calabasas when he was attacked by a mountain lion. The 65-pound (30-kilogram) animal grabbed the boy and dragged him for about 45 yards (41 meters) across his lawn.
Luckily, the boy's mother heard the noise. Patrick Foy, speaking for the California Department of Fish and Wildlife, said the boy's mother "ran out of the house and started punching and striking the mountain lion with her bare hands."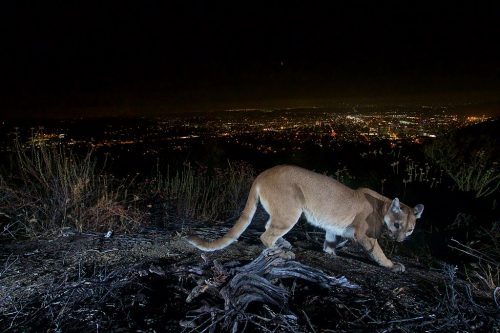 The boy survived the attack and is improving in the hospital. The mountain lion was later killed. The boy's mother is being described as a "true hero".
Note: Mountain lion attacks are extremely rare. This was the first attack in the area in over 25 years.