Wellington, New Zealand —(Map)
Last Thursday, New Zealand announced a plan to end smoking in the country. Under the plan, the country would make it illegal for people born after 2008 to buy cigarettes. The plan aims to stop young people from ever starting to smoke.
For years, New Zealand has been working to lower the number of people in the country who smoke. The new plan, which is expected to become a law next year, is the first of its kind in the world. It won't affect people who are currently smokers. Instead, it's designed to keep people who haven't smoked from ever starting.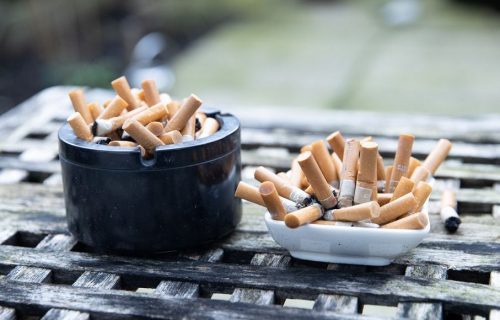 Starting in 2023, people under the age of 15 would be banned from buying cigarettes. After that, the age limit for buying tobacco products would be raised every year. By 2050, someone would have to be at least 42 years old to buy cigarettes. In simpler terms, the move will prevent people born after 2008 from ever buying tobacco products.
Tobacco products contain a drug called nicotine. Though nicotine is a poison, when people have a little bit of it, it can give them an excited feeling. Over time, nicotine changes the body so people feel like they need more of it. They may feel sick if they don't get more. They have become addicted to nicotine. This is what makes it so hard for people to stop smoking.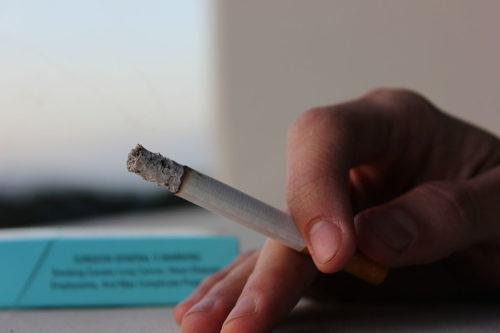 Smoking tobacco is very dangerous to human health. It's one of the leading causes of deaths around the world. In New Zealand, about 5,000 people die every year from illnesses related to smoking.
New Zealand has been working for a long time to lower the number of people who smoke. Smoking is already a very expensive habit in the country, where a pack of cigarettes costs over US$20.
The efforts seem to be paying off. In 2008, about 18% of its people smoked. Now that number is down to about 9.4%. In the US, about 14% of people are smokers. Worldwide, roughly 20% of people smoke.
😕
This image has not been loaded because of your cookie choices. To view the content, you can accept 'Non-necessary' cookies.
The new plan doesn't only target non-smokers. It also aims to help smokers by only allowing tobacco products with low levels of nicotine. The plan will also greatly reduce the number of stores allowed to sell cigarettes. Currently about 8,000 stores in New Zealand sell tobacco products. In the future, that number could shrink to 500. Some store owners worry that the new plan will hurt their businesses.
It may seem like countries could simply make cigarettes illegal. But often when tobacco products are banned, it encourages criminals to sell cigarettes illegally. Experts believe that already about 10% of the cigarettes in New Zealand are sold illegally.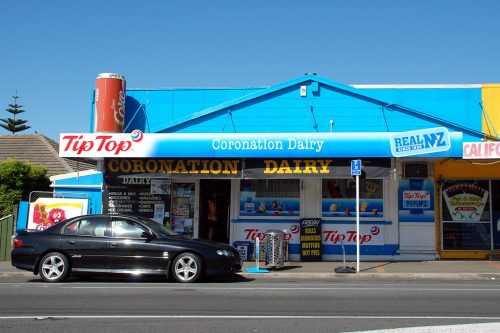 No country has ever tried an age limit-raising plan like New Zealand's before. But the government says studies show that cigarettes sales to young people drop when the age limit is raised.
The new plan doesn't target vaping products. The government thinks vaping may help some smokers quit. But health experts point out that vaping is still dangerous. Vaping products contain nicotine and other chemicals which can cause cancer.
😕
This map has not been loaded because of your cookie choices. To view the content, you can accept 'Non-necessary' cookies.