Greece and Turkey Hit by Unusual Snowstorm
Large areas of Greece and Turkey were covered in snow on Monday, causing major problems. Snow storms like this are unusual in these Mediterranean countries.
In Istanbul, Turkey, the airport, which is Europe's busiest, was shut down, cancelling flights to Europe, Africa, and Asia. Heavy snow collapsed the roof of an airport building, but no one was hurt. Istanbul's schools and shopping centers were closed. In Istanbul and across central and southeast Turkey, the snowfall closed roads and highways, leaving drivers stuck.
😕
This image has not been loaded because of your cookie choices. To view the content, you can accept 'Non-necessary' cookies.
In Athens, Greece, the snow caused terrible traffic jams as well as other problems. A session of Parliament was stopped, and schools and other public services closed. The heavy snow caused power cuts in much of Athens, leaving people with no heat or power, while the temperature dropped to 7º Fahrenheit (-14º Celsius).
Thousands of drivers were stuck on highways overnight. Workers spent all Monday night trying to rescue people from an important highway in Athens. By Tuesday morning, they had rescued over 3,500 people, but hundreds more were still stuck.
😕
This image has not been loaded because of your cookie choices. To view the content, you can accept 'Non-necessary' cookies.
Athens declared a public holiday on Tuesday. The only businesses allowed to open were grocery stores, drug stores, and gas (petrol) stations.
The snow storm has even turned political. The main opposition leader in Greece says the storm was handled so poorly that the prime minister should resign.
Ayesha Malik: the First Woman on Pakistan's Supreme Court
On Monday, Justice Ayesha Malik was sworn in as Pakistan's first female Supreme Court justice. It's a big step for Pakistan, where women have struggled to earn equal rights. Justice Malik joins 16 male justices on the court.
Justice Malik, who is 55, studied law at the Pakistan College of Law in Lahore and at Harvard Law School in the United States. After working as a lawyer for several years, she became a high court judge in Lahore in 2012.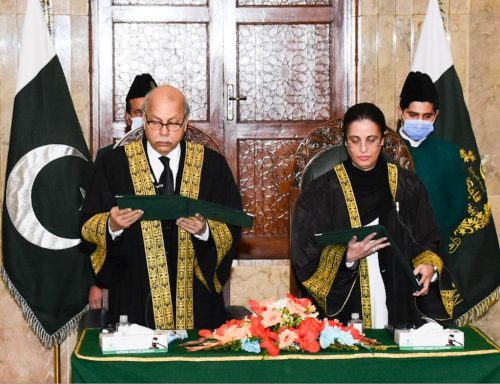 Justice Malik's path to the Supreme Court wasn't easy. She was nominated for the position last year, but was turned down. Some people were upset that she was being promoted ahead of men who had been judges for longer.
Still, when a Supreme Court justice resigned in August, she was finally approved for the position. She was sworn in by one of her supporters – Supreme Court Chief Justice Gulzar Ahmad.
XTurismo- A Very Expensive Flying Motorcycle
A Japanese company called ATI has developed a working hoverbike. The bike is like a motorcycle, but it flies in the air instead of driving on the ground. The XTurismo has several large propellers to lift it off the ground. It's powered by batteries and can run for about 40 minutes. The company says it has a top speed of about 62 mph (100 kph).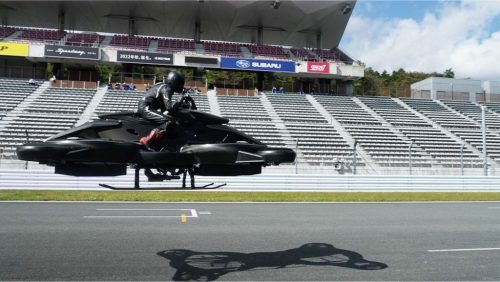 Anyone who thinks they might like to own an XTurismo should probably act quickly. The company only plans to make 200 of the hoverbikes, which will cost about $680,000.
Currently, the laws in Japan don't allow hoverbikes on the road. But ATI sees the XTurismo as just the first step toward people getting around easily in the air. They also think the XTurismo could be useful in emergencies, when there are problems with the roads.
---
Did You Know…?
Though snow storms are unusual in the Mediterranean, there was a
similar snow storm last February
.