Ngozi Okonjo-Iweala Is First African to Lead the WTO
On Monday, Ngozi Okonjo-Iweala of Nigeria was chosen to lead the World Trade Organization (WTO). The WTO is an important international group that helps set the rules for how things are bought and sold between the countries of the world.
Ms. Okonjo-Iweala is the first woman and the first African to hold the position. She is a citizen of both Nigeria and the US. She has served twice as Nigeria's Finance Minister – a position in charge of money for the country.
But she's probably best known for her 25 years at the World Bank, where she worked to bring help to countries that are still developing.
As WTO leader, Ms. Okonjo-Iweala will face many challenges. She says she will begin by focusing on problems caused by the coronavirus pandemic.
Dealing with tensions between China and the US will also be high on her list. Under ex-President Donald Trump, the US and China each took turns increasing taxes on items from the other country. Lowering these tensions without upsetting either country will be tricky.
Greece Hit By Cold Weather, Heavy Snow
Earlier this week, Greece was hit by a large cold weather system named Medea. Greece is normally one of Europe's warmest countries. But as Medea swept in, it brought temperatures as low as -2º Fahrenheit (-19º Celsius).
Between Saturday and Tuesday, Greece had the heaviest snowfall the country has seen in more than 10 years. Thick snow blanketed the capital, Athens, covering many of its famous historical areas.
Some areas of the country were left without electricity when trees, falling under the weight of the heavy snow, took out power lines.
Parts of Greece's main highways were closed, and many local roads were unsafe for driving. Many flights into and out of Athens's airport were canceled.
Much of Greece is already in lockdown because of the coronavirus. The snow made things worse in Athens, forcing a delay in the city's Covid-19 vaccine program.
Coca-Cola Will Give Paper Bottles a Try This Summer
Coca-Cola has been strongly criticized for the plastic waste it creates. Every year, Coca-Cola uses about 6.4 billion pounds (2.9 billion kilograms) of plastic. Most of this is never recycled. Last year, the company was named the world's worst plastic polluter.
Now Coca-Cola says it will try out paper bottles for one of its products – a fruit drink called Adez. The company worked with Paboco (Paper Bottle Company) to develop the bottle.
The bottle is made from a single piece of specially pressed paper. It has a thin plastic lining inside, and the cap is still made from plastic. But in the future, the company hopes to make these parts out of paper or other plant-based materials, too.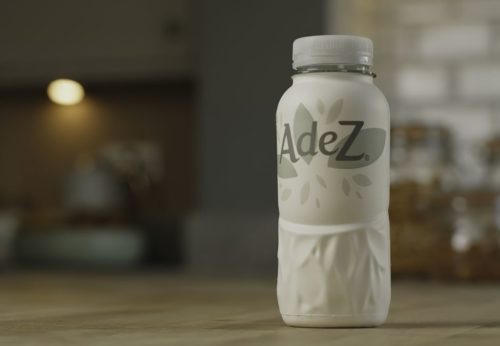 The company will test 2,000 of the bottles in Hungary this summer. The goal is to see how the bottles hold up in the real world, where they are often handled roughly as they move between factories, trucks, and stores.
Though it will be a while before paper bottles become common, experiments like this one are needed to learn how to improve the bottles so they can stand up to the way they'll be used in the real world.