Budapest, Hungary —(Map)
On Sunday, Hungary's prime minister, Viktor Orbán was re-elected for the third time. He and many other people from his party , Fidesz, easily won the vote.
Fidesz now has enough people in parliament to change the constitution – the laws of the country . Many people think Mr. Orbán will use that power to keep himself in charge of Hungary. Some people say that he has already used his power in ways that are against the law.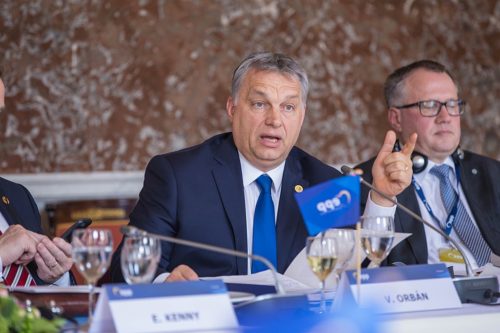 Mr. Orbán and his party are sometimes called "nationalists". They say they want to make things better in Hungary and to protect the country from outsiders.
The election result is not good news for immigrants – people who live in Hungary, but have come from other countries. Mr. Orbán said that his country does not want more immigrants. Some people think that Mr. Orbán is a racist – someone who judges people by the color of their skin. In February, Mr. Orbán said, "We do not want to be a multicolored country."