Oxford, England —(Map)
Roger Bannister, the first person to run a mile in less than four minutes, has died. Bannister's 1954 run made news around the world. It also changed people's ideas about what humans could do. Bannister died on Saturday, March 3. He was 88.
When Bannister set the world record in 1954, people had come close to running a mile in less than four minutes, but no one had done it. Some people thought it could not be done. People had been trying for years.
Although Bannister was a good runner, and had gone to the Olympics in 1952, he did not run full time. He was studying to be a doctor. On the morning that he set his record, he had first gone to work in a hospital. But being a doctor helped him. He used what he knew about the body to train himself to run better.
When Bannister ran the mile in under four minutes, it was big news. It made Bannister famous. Newspapers around the world told the story.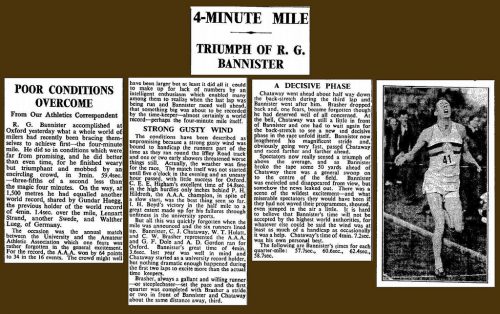 But Bannister did not continue running races. He stopped so that he could spend more time learning to be a doctor. He worked as a doctor for 40 years. He also worked to get people interested in sports. In 1975 he was made a knight by Queen Elizabeth II. After that, he was called "Sir Roger Bannister".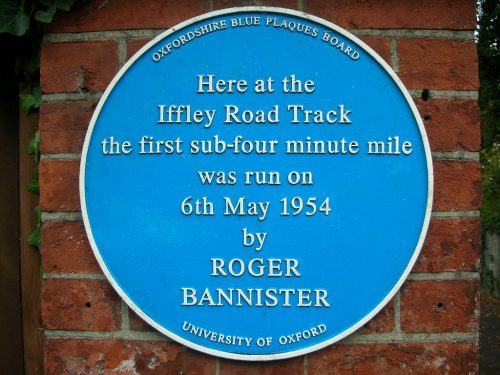 Bannister's record made history, but it did not last long. Only 46 days later, it was broken. Since that time, people have kept running faster and faster. The record now is 3 minutes and 43 seconds, by a man called Hicham El Guerrouj.
😕
This map has not been loaded because of your cookie choices. To view the content, you can accept 'Non-necessary' cookies.